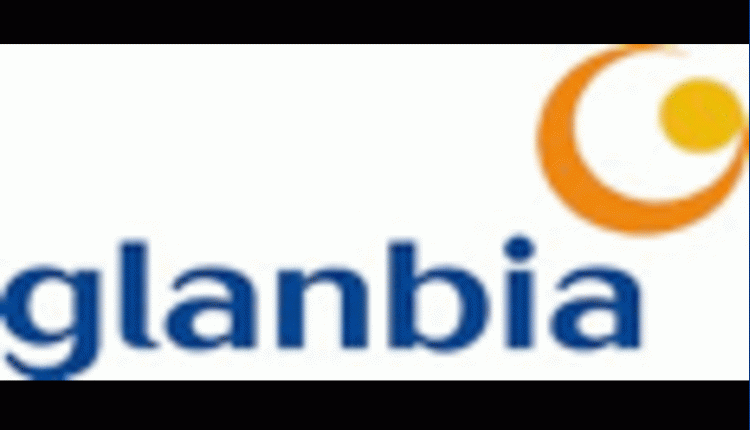 KNOTT-RUN FARMS-- owned and operated by the John Brubaker -- was awarded Glanbia's highest honor, 2013 Quality Patron of the Year at Glanbia's December annual Christmas patron luncheon and awards ceremony. An old fashioned Christmas with horse drawn carriage rides was enjoyed by Glanbia dairy patrons and employees on December 10th at the new downtown event center, The Stone House.
This year, Knott-Run Farms, was awarded a plaque and an all-expense paid trip for two to Ireland. This annual award rotates between small, medium and large dairies each year. In order to be recognized for this award, Glanbia's milk suppliers must meet strict quality standards over 12 months, paying close attention to all facets of dairy operations.
"Knott-Run dairy is a true successful small Idaho family farming operation. They had the vision several years ago to downsize their dairy operation and increase their farming operation and focus on milk quality, animal health and controlling feed costs. It's been a formula that's been successful for them and it shows in the quality of their milk," said Russ De Kruyf, Director of Milk Procurement.
Jeff Williams, President and CEO, stated, "Knott-Run dairy epitomizes the type of quality milk produced in Idaho. The cream truly does rise to the top and we are grateful for their patronage and for the patronage of all these extremely well-run dairies recognized here today."
The grand prize drawing for an additional all-expense paid trip for two to Ireland this fall was awarded to Joe and Verna Lopes – J&V dairy. Both couples will embark on the trip this coming September.
Other dairies recognized for quality awards were:
4-BROS. DAIRY #1; 4-BROS. DAIRY #3, 4-BROS. DAIRY #4, 4-BROS. DAIRY #5, ALANIA DAIRY, BALLARD DAIRY, BOX CANYON DAIRY #3, BOX CANYON DAIRY #4, CLARKSON DAIRY, COUNTY LINE DAIRY, DE KRUYF DAIRY, DINIS DAIRY #2, DONLEY FARMS INC, FARIA DAIRY, FRANCO DAIRY, HAY-DEL DAIRY, HILL BRANDSMA DAIRY, J & V DAIRY LLC, JACK PETTER DAIRY, JOHNSTON DAIRY, KNOTT-RUN FARMS, KOWS-R-US DAIRY, LONG VIEW DAIRY, MANUEL DINIS DAIRY, NO VIEW DAIRY, R AND L LEZAMIZ, RIETKERK #1, RIETKERK #2, ROBINSON SORENSON, ROD HUBSMITH DAIRY, SAINT BRIDGET, SOUTHFIELD DAIRY #1, SOUTHFIELD DAIRY #2, SUNVIEW DAIRY,T & F DAIRY, T-3 DAIR, TED BARR DAIRY, TOLEDO DAIRY, TURNER DAIRY, VALENCIA DAIRY, VAN DYK AND SONS DAIRY, WEST POINT DAIRY.
Glanbia Foods is the world's largest producer of American-style cheddar cheese with over 700 employees in southern Idaho.
Jeff Williams, President and CEO, Barb, John, & Eric Brubaker, Russ De Kruyf, Director Milk Procurement
Return to Industry Buzz.
1.17.2014