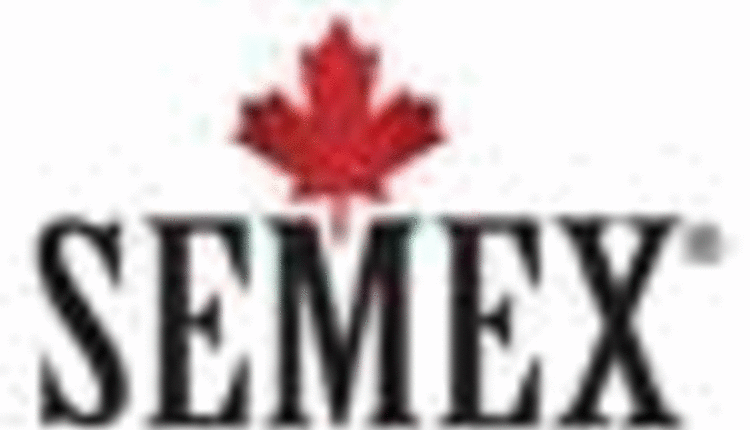 Semex regrets to announce that Millionaire Sire 0072HO01758 Comestar Lheros EX¬97-CAN EXTRA recently passed away.
Born on November 11, 1996 at Comestar Holsteins in Victoriaville, Quebec, Canada, Lheros resided at Eastgen, in Guelph, Ontario, and was a leader in markets worldwide with well over a million doses of semen sold to an impressive 59 countries. As a 99% reliability second crop sire, Lheros was known for siring daughters built to last, resulting in dairymen using him a second, third, fourth and fifth time in their herds.
"A long-lived bull himself, Lheros transmitted longevity and strong conformation traits to his daughters," says Lowell Lindsay, the Semex Sire Analyst who purchased Lheros. "Everyone likes their Lheros daughters because they're the kind to stay in the herd for several lactations. Consequently, he was in high demand all over the world and sold over a million doses of semen."
This fourth Semex Millionaire Sire from the Laurie Sheik family was a Shoremar Mason brother to Comestar Lee, Comestar Lartist, Comestar Top Gun and Oconnors TVF Rudolph Lilly VG-88-CAN 31*.
Lheros was a type leader in many markets, improving conformation and rumps with his 23,213 Canadian daughters scoring 72% GP or better, including nearly 500 EX cows and over 4,800 VG cows. Among his highest classified Canadian daughters are Hendercroft Lheros Gumball EX-96-3E-CAN, Goldenflo Lheros Bubble Gum EX-95-CAN, Prudense Lheros Ostil EX-94-CAN 3* and Windy Brae Lheros Irene EX-94-2E¬CAN.
In December 2007, Lheros received Holstein Canada's highest recognition, as he was the industry's first bull to score EX-97-CAN in his 12th year. A joint committee of classifiers praised him for his tremendous mobility and flatness of bone. His combination of masculinity and dairy refinement earned this great sire his monumental score.
A perennial favorite among domestic and international visitors to Eastgen, this Designer Series™, Master Series™ and high fertility Repromax™ sire always presented himself with immense pride. Displayed to thousands of guests over the years, Lheros was known to carry himself with a grace and dignity that commanded attention, letting his admirers know that he was indeed truly something special.
Semex is home to several proven Lheros sons, with the most popular being 0200HO01796 Stantons Sidney and 0200HO5139 Karona Bonair.
10.21.2011