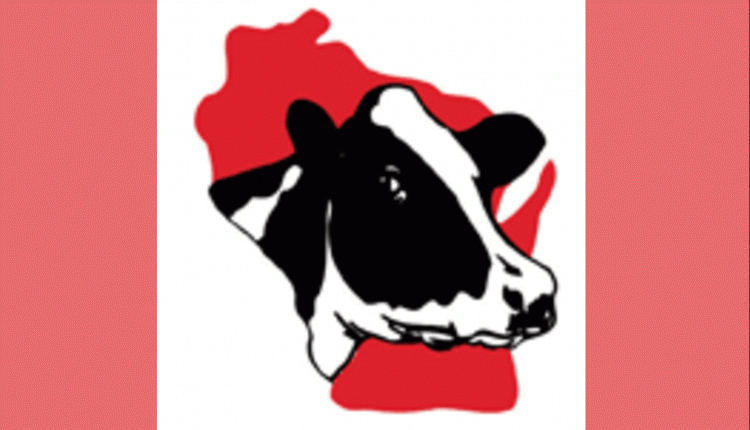 The Wisconsin Holstein Association is proud to recognize the accomplishments of its outstanding junior members at its annual Junior Holstein Convention being held in Eau Claire, Wis. on December 28-30, 2011. Junior members will be recognized for their achievements throughout 2011. Acknowledgment is given to those receiving 12 and Under, Younger Member, and Distinguished Junior Member awards among others. The 2011 Outstanding Wisconsin Holstein Boy and Girl will be named as well as the 2012 Wisconsin National Holstein DJM representatives.
Junior members being recognized for
12 & Under award
recognition include Cole Booth, Plymouth; Jenna Broege, Janesville; Madison Calvert, Cuba City; McKenzie Calvert, Cuba City; Abby Field, Reedsburg; Grant Fremstad, Lone Rock; Kaianne Hodorff, Eden; Kalista Hodorff, Eden; Brian McCullough, Juda; Rachel McCullough, Juda; Lindsey Sarbacker, Floydholm; Connor Siemers, Newton; Alli Walker, Wisconsin Dells and Collin Wille, Rice Lake.
Younger Member Recognition
honorees are Rachel Coyne, Spring Valley; Ethan Dado, Amery; Charles Hamilton, Cuba City; Kayli Hodorff, Eden; Paige Hoesly, Brodhead; Sierra Huser, Vesper; Carley Krull, Lake Mills; Katherine Larson, Viroqua; Austin Nauman, Sparta; Jessica Pralle, Humbird; Elizabeth Sarbacker, Verona; Jordan Siemers, Newton; Ryan Smith, Monticello; Kennedy Stumpf, Dodgeville; Brooke Trustem, Evansville; and Nicole Wright, Johnson Creek.
Distinguished Junior Member
honorees are Cara Biely, Menchalville; Amelia Cooper, DeForest; Laura Elliott, Marshall; Laura Finley, Lake Mills; Rachael Hartlaub, Cleveland; Brett Hildebrandt, Hustisford; Jake Hoesly, Brodhead; Nathan Huser, Vesper; Karsen Haag, Mount Horeb; Mitchell Kappelman, Manitowoc; John Klossner, New Glarus; Bryce Krull, Lake Mills; Cassandra Krull, Lake Mills; Thomas Larson, Viroqua; Bret Long, New London; Morgan Lundy, Jefferson; Stephanie Nagel, Valders; Kyle Natzke, Fond du Lac; Andrea Pagenkopf, Lancaster; Katie Wendorf, Viroqua and Kayla Wright, Watertown.
The 2012 Wisconsin Holstein Princess and Attendant will also be named during Junior Convention.
The event, which is using the theme 'Rockin' in the Northwoods,' will commence with numerous activities for the nearly 500 junior members in attendance, including a dairy bowl contest, dairy jeopardy, as well as a contest room with arts and crafts, advertising, county scrapbook, and photography contests. Attendees have the opportunity to participate in prepared speaking contests and a dairy promotion contests as well.
This year's conference is being hosted by the Clark County Junior Holstein club.
About Us
Wisconsin Holstein is a membership organization with the purpose of promoting the Wisconsin Holstein Registered Breed and its breeders and owners. For more information visit the WHA website at www.wisholsteins.com.