Dairy Checkoff Unifies Industry to Drive 2011 Sales, Innovation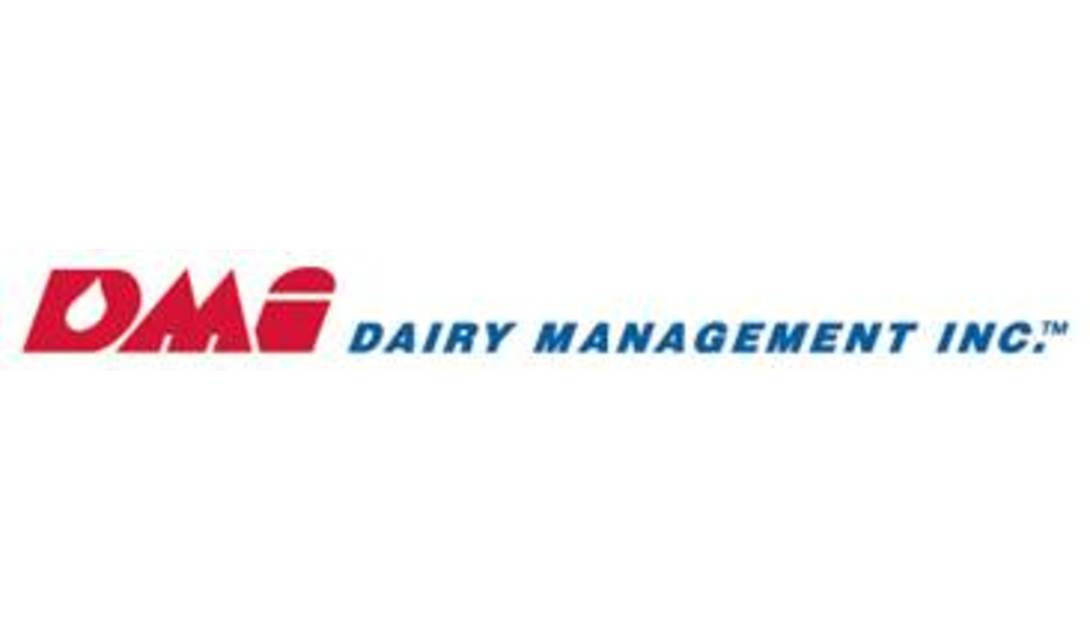 The dairy checkoff's strategic partnerships and strategy of working with and through the industry continued to drive sales in 2011, as evidenced by targeted partnerships with industry leaders and the work of the checkoff-led Innovation Center for U.S. Dairy®.
The dairy checkoff continued to leverage dairy producer investments in the checkoff with others to grow category sales. In fact, $800 million of non-checkoff funds and resources is helping sell more dairy. These efforts helped lead to an increase of 4.2 billion pounds of dairy sold through the first seven months of 2011 (compared to the same period of 2010).
Much of the checkoff's success is achieved through its business strategy of partnering with industry leaders, including McDonald's® and Domino's Pizza®.
"This year's progress further validates that the checkoff business plan is on the right track," said Paul Rovey, Arizona dairy producer and chair of Dairy Management Inc.™ (DMI), which manages the national checkoff program. "We're working with industry leaders in a collaborative effort and leveraging our resources that lead to a win-win scenario for producers, and the entire industry."
Specific 2011 results included:


Pizza strategy moves cheese. The checkoff continues to turn the pizza cheese category around with partners such as Domino's that use and promote cheese as the critical ingredient for taste and quality. Domestic disappearance of "other than American cheese" (primarily mozzarella) was up 3.2 percent (representing nearly 2 billion additional pounds of milk) for the 12 months ending September, thanks in large part to the checkoff's targeted partnerships that have revitalized the pizza category. Domino's is growing cheese sales through its product innovation that use more cheese, carryout promotions with consumer-friendly pricing and its kid-approved Domino's® Smart Slice school pizza program that is now available in more than 300 U.S. districts.




McDonald's partnership grows sales. The third year of the checkoff's partnership with McDonald's resulted in more than 1 billion pounds of additional dairy sales. The chain continues to serve as a "dairy destination" at its 14,000-plus locations in the United States with the introduction of several new dairy-friendly menu items. This includes the availability of new fat-free, chocolate milk that McDonald's will offer as the default beverage with all of its Happy Meals® by early 2012.

The success of its McCaf? menu – including milk-based beverages and specialty coffees – has inspired other chains to focus on this business. Also, the checkoff has six employees on site at McDonald's corporate offices – the only product represented there – who provide dairy expertise and work to ensure dairy plays a prominent role in new product development.


Dairy Research Institute advances research goals. The Dairy Research Institute (DRI), founded by producers in 2010, focuses on a "more, bigger, faster" approach to nutrition, product and sustainability research and activation that drives innovation and grows sales. DRI is working to build a $100 million research plan by 2013 that will be funded primarily through partnerships, leveraging non-checkoff funds. To date, the plan totals nearly $60 million, with research that reinforces dairy's role in health and nutrition, versatility and functionality in food products, and demonstrating its contribution as a sustainable industry.




FUTP 60 implemented in 70,000-plus schools. The checkoff's in-school Fuel Up to Play 60 (FUTP 60) program has been implemented in more than 70,000 schools nationwide to help protect dairy's "freedom to operate" and reach the industry's future consumers – youth. FUTP 60, done in partnership with the National Football League®, encourages students to consume nutrient-rich foods (including low-fat and fat-free dairy) and achieve at least 60 minutes of physical activity every day. FUTP 60 has earned recognition across the private and public sectors. The USDA has joined the effort, and additional support has been achieved from the nation's most respected health organizations and major corporations.




Innovation Center for U.S. Dairy unifies industry. The Innovation Center for U.S. Dairy unifies producer organizations, cooperatives, processors, manufacturers, and brands to collaborate and act on core producer priorities related to health and wellness, consumer confidence, research and insights, sustainability, globalization, and food safety. This includes a commitment by more than 200 companies and 800 industry professionals. Some examples of success include an industry-funded food safety training program, consumer confidence messaging that was shared throughout the industry, sales-building consumer research that will help meet future demand, and an industry-wide approach to address issues such as flavored milk in schools and sodium levels in cheese.




Crisis drills gain unprecedented industry and government engagement. The dairy checkoff has a "best in class" crisis preparedness system that is shared and implemented across the industry. In 2011, the dairy checkoff hosted three industry-government crisis drill exercises on foot-and-mouth disease that attracted nearly 300 participants including dairy producers, cooperatives and representatives of the Food and Drug Administration, Department of Homeland Security, Federal Bureau of Investigation, U.S. Department of Agriculture, and the Centers for Disease Control.




2010 DGAs reinforce dairy's position. The dairy checkoff provided research and information that was used during the development of the 2010 Dietary Guidelines for Americans (DGA) that were announced in January. The Guidelines confirm the importance of milk and milk products in a healthy diet by maintaining the recommendation of three daily cups of low-fat or fat-free milk and milk products for those ages 9 and older. The Guidelines also identify milk as the No. 1 food source of three of the four nutrients that Americans are not consuming enough of: calcium, Vitamin D and potassium.



These recommendations matter as they serve as the foundation for government feeding initiatives, including school meals and the women-infant-child (WIC) feeding program.



USDEC efforts drive export volume. Dairy export volume in 2011 represented more than 13 percent of total milk solids production – or two out of every three new pounds of milk produced domestically – thanks in part to the work of the U.S. Dairy Export Council®, which receives the majority of its funding through the checkoff. International demand for U.S. products has remained strong, especially in South Korea where more than a decade of USDEC market development programs, plus a newly-approved free trade agreement, have helpd to propel the United States as the country's No.1 cheese supplier with a 44 percent market share.





Lactose intolerance sales on the rise. Strategic partnerships with leading lactose-free dairy marketers, such as HP Hood® and its Lactaid® brand, are boosting category sales, thanks to the introduction of new products and packaging, along with efforts to educate health professionals. This outreach is helping change lactose intolerance perceptions so that these key influencers share dairy-first solutions to patients with this condition.



For more information about producer-funded programs, visit www.dairycheckoff.com.
12.23.2011