Diamond V®, the global leader in fermentation technology, has hired Dr. Lance Fox as a Dairy Field Technical Specialist.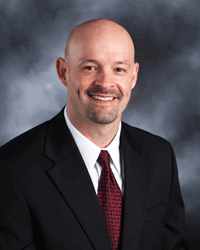 Dr. Fox will provide sales and technical support as well as have key account responsibilities in Wisconsin.
Dr. Fox is a graduate of University of Wisconsin – School of Veterinary Medicine. Most recently, Dr. Fox worked for Pfizer Animal Health in US Dairy Technical Services. Prior to this, Dr Fox served as Technical Service Manager for Alpharma.
Dr. Fox will reside with his wife and 2 children in New London, Wisconsin.
About Diamond V
Diamond V, headquartered in Cedar Rapids, Iowa, USA, is the world's leading supplier of microbial fermentation products used to optimize digestive function and nutrition key to animal and aqua health, productivity, efficiency and profitability. A commitment to innovation, technology and quality has earned Diamond V a global reputation of trust and reliability within the animal feed industry. For more information contact Diamond V at 800-373-7234 or on the Web at www.diamondv.com.
2.08.2011