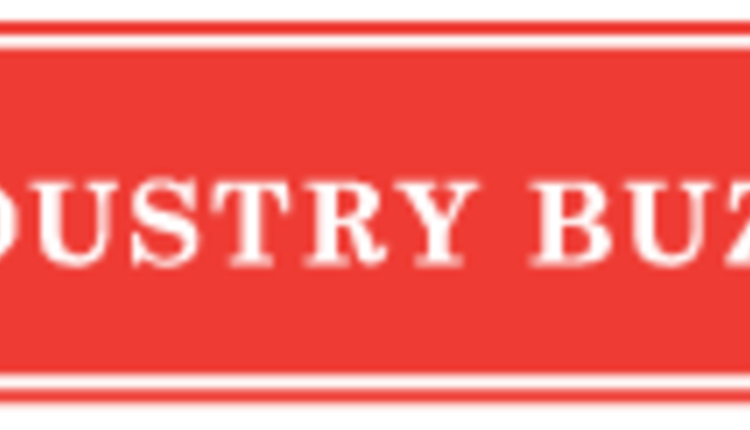 Since 2001, World Dairy Expo's Virtual Farm Tours have become a producer favorite, allowing them to visit a variety of dairies from around the U.S. without leaving the show. Virtual Farm Tours will focus on a variety of management topics including optimizing nutrition, environmental stewardship, genomic testing and mating decisions, financial management, unique marketing, automation, expansion and milk quality.
The free tours will be presented daily, Tuesday, October 2 through Saturday, October 6 in the Mendota 1 meeting room in the Exhibition Hall. The managers will present a half-hour pictorial overview of their operation, including general operation information and highlights of exceptional management practices. Time for questions and discussion will follow. The presentations will be available for viewing on World Dairy Expo's website after the show. American Jersey Cattle Association, Kansas Department of Agriculture, Lely USA, Pioneer, PortaCheck, Inc., Quality Liquid Feeds, Inc., Semex and Stewart-Peterson, Inc. are sponsors of the 2012 Virtual Farm Tours. Following is a short biography and description of each tour:
Tuesday, October 2, 2:00 p.m.
Hosted by: VanEss Dairy LLC, Sanborn, Iowa
3,800 Milking/Optimizing Nutrition
Sponsored by: Pioneer
Harvey and Lisa VanEss, along with their sons Joshua and Tyler; Todd and his wife, Stefanie; Jeremy and his wife, Patricia; and Chad and his wife, Kymlee, are the owners and operators of VanEss Dairy. During the last 60 years, the dairy has seen numerous changes; moving from Washington to Idaho, and then again from Idaho to Iowa in 2008. With each move, the dairy expanded. It is now home to 3,800 cows with a rolling herd average of 28,000 pounds. The farm has a relatively small land base of 260 tillable acres. By contracting their corn silage but maintaining control of the harvest, they better control quality. With high quality forages, VanEss Dairy is able to lower the amount of flaked corn and soybean meal and ultimately lower overall feed costs. An added benefit of a high forage ration is cow health, resulting in a consistently low somatic cell count. Working closely with their nutritionist to maximize ration energy, they develop a fresh cow ration for the cows 25 days in milk or less and a second ration for all other lactating cows. In 2008, VanEss Dairy was honored with the Venture Award given by the Iowa Area Development Group.
Wednesday, October 3, Noon
Hosted by: Golden Oaks Farm, Wauconda, Ill.
720 Milking/Environmental Stewardship
Sponsored by: Semex
Golden Oaks Farm successfully utilizes a variety of technologies in order to be good stewards in a growing urban area while promoting the dairy industry. The farm was started in 1948 by the Crown Family of Chicago. Since then, the farm has grown to a 720 cow herd with a rolling herd average of 27,965 pounds. Located just 45 minutes from Chicago, Golden Oaks goes above and beyond to partner with their urban neighbors. Each year, they host hundreds of school children from Chicago, educating them about dairy farms and products.
Additionally, they host an annual picnic for several thousand Crown friends and employees. In recent years, they have worked hard to positively respond to growing concerns for the rapidly encroaching urban community. In response, Golden Oaks recently established Midwest Organic Recycling, a composting site that mixes farm and compost waste, turning it into compost. This vibrant business helps to provide the community with a positive perception of dairy farming and its practices. Additionally, last fall the cows were outfitted with HR-Tags. These tags measures cow movement, providing valuable information for both heat detection and rumination. In return, Golden Oaks is able to identify sick cows more quickly and utilize a more natural approach to heat detection. Golden Oaks was honored in 2010 with the Illinois Environmental Stewardship Award and has received numerous recognitions for their herd's superior genetics.
Wednesday, October 3, 2:00 p.m.
Hosted by: Martin Dairy LLC, Tillamook, Ore.
1,011 Milking / Genomic Testing and Mating Decisions
Sponsored by: American Jersey Cattle Association
The storyline of Martin Dairy LLC winds its way from the Azores and Brazil to the 1906 San Francisco earthquake, the date when Norm Martin's grandfather arrived with his new wife on their way to the Holstein dairy he had already established near Oakland. Within two decades, the herd was moved south and increased to 300 cows, requiring 10 milkers. Norm grew up on the dairy as it modernized and continued to grow, into a management role in 1971, then complete ownership in 1975. In 1995, Norm, wife Gwen and their family moved with 80 Holsteins to Tillamook, growing to 400 cows--half Holsteins and half Jerseys. Within four years, the herd was entirely Jersey and on the path to becoming one of the best in the U.S. through the use of JerseyMate and more recently genomic selection. Today Martin Dairy ranks third for herd average Jersey Performance Index™, has placed multiple bulls in A.I., and is home to 47 of the top 500 genomically evaluated Jersey females. The 2011 lactation average was 18,331 pounds milk, averaging 5.0% fat and 3.7% protein, with 13 cows scored Excellent, 509 Very Good and 386 Desirable.
Thursday, October 4, Noon
Hosted by: United Pride Dairy LLC, Phillips, Wis.
1,800 Milking/ Financial Management
Sponsored by: Stewart-Peterson, Inc.
Nearly 15 years ago, the Pesko and Jasurda families made a bold move and combined their neighboring dairies. Today, Jon and his wife Sherry Pesko partner with Ed and Lori Jasurda in a very diversified dairy operation. Since 1996, the facilities have been expanded incrementally to create opportunities for additional family members and employees to join the dairy. United Pride Dairy is now home to 1,800 cows that are milked in a 60-cow rotary parlor and have a rolling herd average of 29,218 pounds. United Pride Dairy uses a consistent and disciplined approach to hedging feed and marketing milk, which has protected their assets and helped them deal with fluctuating milk and feed prices. They have maintained a strong equity position which enabled them to expand with optimism in 2010. Both partners are grooming next generation family members as they assume more management responsibilities.
Thursday October 4, 2:00 p.m.
Hosted by: Shamrock Farms, Stanfield, Ariz.
10,600 Milking/Unique Marketing
Sponsored by: Quality Liquid Feeds, Inc.
Shamrock Farms is one of the largest dairies in the Southwestern part of the U.S. Since its beginnings in 1922, Shamrock had grown to become an industry leader in marketing new and innovative products. The dairy is home to two different herds. The first is a 10,000 cow conventional herd with a rolling herd average of 24,000 pounds and the second is a 600 cow organic dairy. Shamrock Farms processes and markets its own dairy products under Shamrock Dairy, a nationwide dairy products company. Under this label, they are marketing bottled milk, milk with additional calcium, sour cream, cottage cheese, cream, and a dairy-based post-exercise drink – Rockin' Refuel. Shamrock is also the official milk provider for more than 20,000 SUBWAY® restaurants. Environmental considerations are a high priority at Shamrock Dairy too. All packaging is 100% recyclable. Fuel saving technology is also used in both the plant and in the truck fleet. They recently added a new waste water system in the bottling plant that is saving over 70,000 pounds of carbon emissions.
Friday, October 5, Noon
Hosted by: Dockendorf Dairy, Watkins, Minn.
130 Milking/Automation
Sponsored by: Lely USA
Steve and Lori Dockendorf have been deeply involved with the dairy industry their entire lives. When their two eldest children were preparing to leave for college, they knew they would have to make some changes to become more labor efficient. The idea of using robots was an exciting one for the Dockendorfs, but it took them over three years of research, planning and building to fully implement the changes. The family toured over a dozen dairies in the Midwest for ideas on types of robots and new barn construction. In the summer of 2011, the cows were moved into a cross-ventilation barn complete with waterbeds and robotic milkers. Currently, the 130 cow herd, with a rolling herd average of 25,000 pounds, is milked by two robots. The cows are milked an average of three times a day. But the Dockendorfs didn't stop there with the automation. They purchased an automatic feed pusher that pushes up feed on an hourly basis, all day long. Additionally, they have a mobile barn cleaner that also runs hourly.
Friday, October 5, 2:00 p.m.
Hosted by: McCarty Dairy, Rexford, Kan.
7,200 Milking/Expansion
Sponsored by: Kansas Department of Agriculture
Like many other farm families, the McCarty's wanted to expand their dairy so the next generation could continue in the family business. Originally from Pennsylvania, the McCarty's faced a challenge of wanting to grow their business but had a limited land base available. So, 13 years ago, the family moved its then 150 cow operation to Kansas. Today, McCarty Dairy is divided among three different dairy sites that are home to a 7,200 cow herd and also a 3500 head heifer facility. Recently, the dairy signed an exclusive contract to supply their milk to Dannon. The McCarty's have completed the construction of an on-farm processing facility that will enable them to supply Dannon with condensed skim milk and pasteurized cream. They employ more than 100 people full-time and host tours for dairy enthusiasts of all ages. For all their efforts, the McCarty family was honored as the Kansas Farm Family of the Year in 2010.
Saturday, October 6, Noon
Hosted by: Dellar Dairy, Harrisville, Mich.
235 Milking/Milk Quality
Sponsored by: PortaCheck, Inc.
Milk quality is a top priority for Ryan Dellar, his wife and two children, owners and operators of Dellar Dairy. The 235 cow herd has a rolling herd average of 30,000 with a somatic cell count of just 43,000. To achieve these high marks, the Dellars have adopted strict management and milk procedures. Prospective employees are carefully selected and trained by the Dellars themselves. Every milker is required to attend Michigan Milk Producer Association's Milking Training School, a day-long course that focuses on the fundamentals of udder prep, udder health and milk let down. High milk quality isn't limited to just the parlor; there are protocols for almost every aspect of the operation. These protocols and the training are paying off. In addition to a low somatic cell count, the dairy has less than a one percent incident of metabolic issues. They have garnered numerous awards including being named the Michigan Milk Producers Association's Best Quality Milk Award and a Platinum National Dairy Quality Award both in 2011.
5.21.2012