Terry J. Klopfenstein, Ph.D., professor of ruminant nutrition at the University of Nebraska-Lincoln, was recognized for his professional achievements by the Federation of Animal Science Societies (FASS) on July 17. This is the 65th year the American Feed Industry Association has presented nutrition research awards, and the ninth consecutive year AFIA has sponsored the FASS award.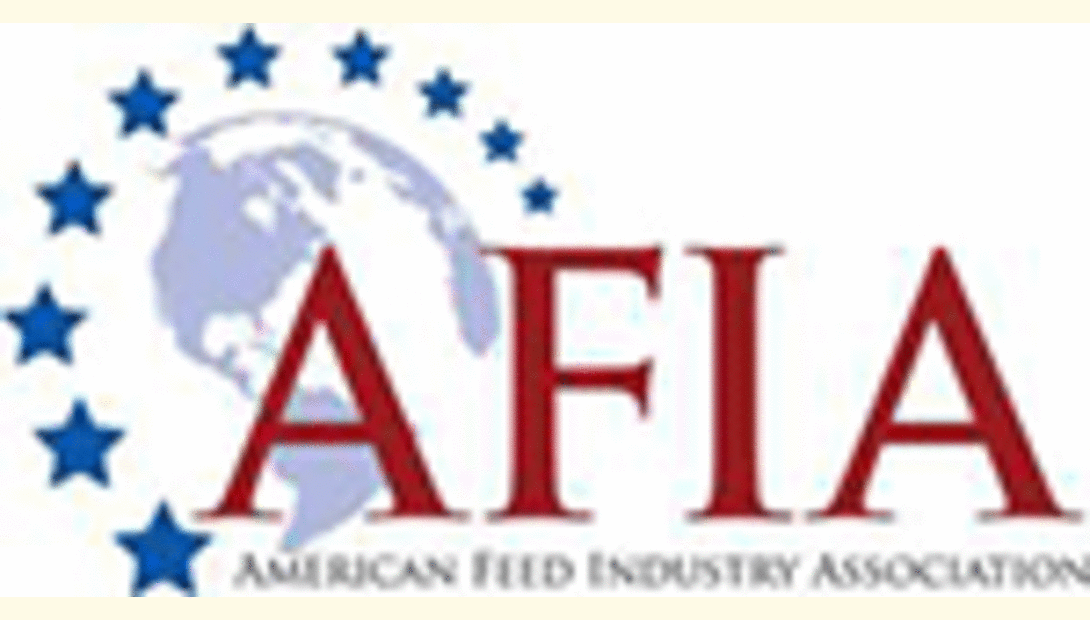 The FASS New Frontiers in Animal Nutrition Award, which is similar to a lifetime achievement award, was presented to Klopfenstein during a recent conference of animal science societies in Phoenix, Arizona. A committee of FASS members selected Klopfenstein for the honor, which was presented by Dr. Tom Earleywine, Land O'Lakes Milk Products, on behalf of AFIA. Dr. Earleywine is chair of the AFIA Nutrition Committee.
The purpose of the New Frontiers in Animal Nutrition Award is to stimulate, acknowledge and reward pioneering and innovative research relevant to animal nutrition. Among the qualities the award recipient must demonstrate are outstanding and innovative contributions to nutrition research concerning animals that benefit mankind and/or the nutritional value of food from animals.
Dr. Klopfenstein specializes in beef production systems, forage and protein utilization, waste management, protein nutrition and growing and finishing cattle. He is an internationally respected scientist and dedicated teacher who has given the livestock industry outstanding leadership and service during his 45 years of teaching and research.
Dr. Klopfenstein earned his bachelor's in animal science and his master's and doctorate degrees in ruminant nutrition from The Ohio State University, where he received the Distinguished Alumnus Award in 1983. He joined the University of Nebraska in 1965 and held the Wagner Professorship from 1989-2007.
His numerous accolades from Nebraska include the Walnut Grove Livestock Service Award, the Holling Family Teaching Award, the College of Agriculture Teaching Award, the Alumni
Association Excellence in Graduate Education Award and induction into the Nebraska Hall of
Achievement.
Other prestigious awards include the AFMA-ASAS Nutrition Award, the 2004 U.S. Department of Agriculture's Honor Award and the Mexican Association of Animal Production Distinguished Honorary Member Award. He was also honored with establishment of The Terry Klopfenstein Student Excellence Fund, an endowment at Nebraska-Lincoln which provides scholarships.
As a leader in the industry, Dr. Klopfenstein has served as president of the Federation of Animal Science Society, the American Society of Animal Science and the Midwest Section American Society of Animal Science.
To date, he has authored 265 refereed articles, 561 abstracts, and 636 technical publications and mentored over 150 graduate students.
About AFIA
AFIA, based in Arlington, Va., is the world's largest organization devoted exclusively to representing the business, legislative and regulatory interests of the U.S. animal feed industry and its suppliers. Founded in 1909, AFIA also is the recognized leader on international industry developments. Members include more than 520 domestic and international companies and state, regional and national associations. Member-companies are livestock feed and pet food manufacturers, integrators, pharmaceutical companies, ingredient suppliers, equipment manufacturers and companies which supply other products, services and supplies to feed manufacturers.
The feed industry makes a major contribution to food safety, nutrition and the environment, and it plays a critical role in the production of healthy, wholesome meat, milk, fish and eggs and pets. More than 70 percent of the feed in the United States is manufactured by AFIA members.
08.01.12