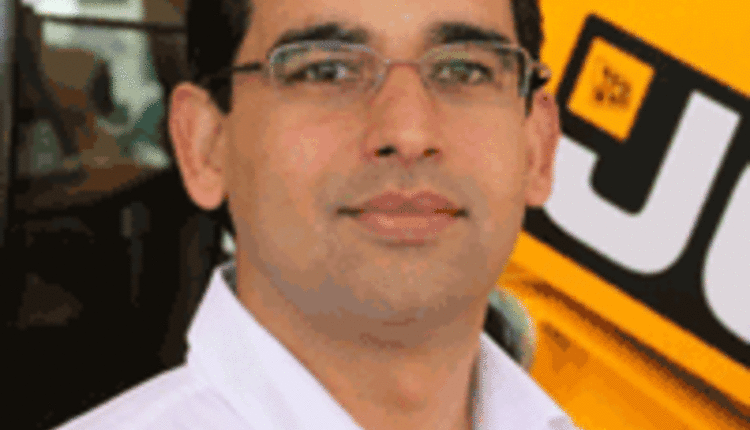 JCB is pleased to announce that effective January 1, 2013, Arjun Mirdha will be appointed the Chief Operating Officer of JCB, Inc. overseeing Sales, Commercial Operations, Parts and Service, Manufacturing, Marketing Communications and Product Marketing.
Mirdha joined JCB in 1996 and through his 17 years with the company has gained substantial experience in various roles that include dealer development, parts, service, sales, marketing and new product development. He has also held various management positions in the UK, India and North America.
"It's been exciting to be a part of the tremendous growth JCB has experienced in North America since returning here last year," said Mirdha. "I am pleased to be able to serve in this new role, and I believe with JCB's world class product and the talent and dedication of the JCB team, we will all continue to impact that growth in a positive way."
Serving in his current role as Executive Vice President of Sales / Marketing and Service, Arjun has overseen a 62% increase in overall sales and a 48% increase in parts and service revenue. In addition, the JCB dealer network has expanded national coverage by 25%.
"It is important to JCB to not only attract world class talent, but to develop our existing leadership team as well," said John Patterson, Chairman and CEO of JCB North America. "Throughout his career at JCB, Arjun has provided key guidance and leadership, spearheading many successful initiatives that have led to revenue growth and promotion of the JCB brand. His new role will be pivotal to our continued success here in North America."
Mirdha will continue to serve as the Executive Vice President of Sales / Marketing & Service until assuming his new responsibilities effective January 1. For more information about JCB visit www.jcbna.com.
ABOUT JCB:
JCB, the world's third largest construction equipment brand, has 22 plants on four continents: 11 in the UK, six in India and others in Brazil, the USA, China, Germany, France and employs more than 10,000 people worldwide.
JCB manufactures more than 300 different machines including: backhoe loaders; Loadall telescopic handlers; tracked and wheeled excavators; wheeled loading shovels; articulated dump trucks; rough terrain fork lifts; mini excavators; Robot skid steer loaders and JCB Vibromax compaction equipment. For agricultural markets, the company produces a range of telescopic handlers and the unique Fastrac tractor. JCB also manufactures the Teletruk forklift for the industrial sector.
JCB has also established a comprehensive generator range of 77 models. There are 19 standard build power outputs from 8-600 kVA, with bespoke builds from 860-2350 kVA. This covers both 50 and 60Hz, single and three phase technology. These generators cover open, canopy, rental and telecommunications models.

JCB is privately-owned by the Bamford family and Chairman, Sir Anthony Bamford, has been at the helm of the company since 1975. The company officially marked its 65th anniversary on June 21st, 2011, the 95th anniversary of the birth of company founder Joseph Cyril Bamford.
12.07.2012