Largest Midwest dairy marketing cooperative begins efforts to put farmers first.

FarmFirst Dairy Cooperative announces the organization's 2013 officers.
The 2013 executive board of directors was selected during a board of directors meeting in Fond du Lac, Wis., on January 3, 2013. Elected to one-year terms, FarmFirst Dairy Cooperative board members are responsible for securing producer recommendations, discussing dairy policy and industry direction and establishing programs to benefit all members through cooperative check-off dollars.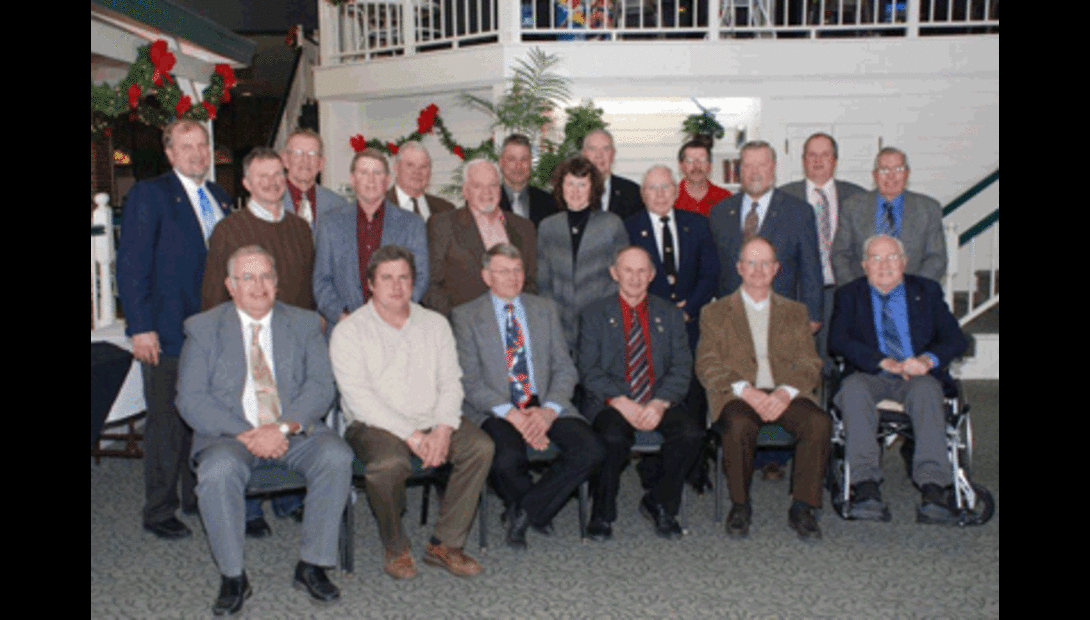 The 2013 FarmFirst Dairy Cooperative Board of Directors elected leaders during their meeting on January 3, 2013 in Fond du Lac, Wis. Pictured here is the 2013 FarmFirst Dairy Cooperative board of directors: Front row, left to right: Bernard Vander Heiden (Secretary), John Rettler (Treasurer), Richard Meyer (Vice President), Peter Kleiman (President), Ken Wunderlin (Member At Large) and Tom Breuer. Second row, left to right: Mark Ryan, Dave Schmitz, Joe Schmitt, Kathy Bauer, Rae Kohn, David Allen and William Klink; Back row, left to right: Randy Geiger, Francis Cherney, Wayne Hansen, Kelly King, Marvin Anderson, Lee Klumpers and Randy Peterson.
The 2013 FarmFirst Dairy Cooperative officer candidates were nominated from the 20-person board of directors, representing the combined boards of the three cooperatives recently merged to form FarmFirst Dairy Cooperative. The new officers are as follows: President: Peter Kleiman, Wilson, Mich.; Vice President: Richard Meyer, Unity, Wis.; Secretary: Bernard Vander Heiden, Kaukauna, Wis.; Treasurer: John Rettler, Neosho, Wis. Ken Wunderlin, Livingston, Wis. also was elected as a member-at-large for the cooperative's Executive Committee.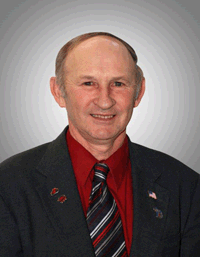 Peter Kleiman who owns and operates a 100-cow, 800-acre operation in Wilson, Mich., was elected as president of the FarmFirst Dairy Cooperative board of directors. He says the new board provides a unified voice to dairy producers of all sizes with producer representation from across the industry.
"As a new cooperative, we have the opportunity to work together to better fit member needs and minimize duplication," Kleiman says. "This new board is unified, excited to hear new ideas and ready to provide new offerings to our members."
"Regardless of the size of their operation, all members of FarmFirst Dairy Cooperative are well-represented through the board," he adds. "The goal of each of our members – and our board members – is to remain profitable in the dairy industry. The experience and excitement of our board members will help FarmFirst Dairy Cooperative provide the best programs to our members."
Additional 2013 board members include: Tom Breuer, Hartford, Wis.; Mark Ryan, Fond du Lac, Wis.; Dave Schmitz, Fond du Lac, Wis.; Joe Schmitt, Holy Cross, Iowa; Kathy Bauer, Faribault, Minn.; Rae Kohn, Medford, Wis.; David Allen, Reedsburg, Wis.; William Klink, Allenton, Wis.; Randy Geiger, Reedsville, Wis.; Francis Cherney, Milladore, Wis.; Wayne Hansen, Van Dyne, Wis.; Kelly King, Edgar, Wis.; Marvin Anderson, Hillsboro, Wis.; Lee Klumpers, Waupun, Wis.; and Randy Peterson, Wilson, Wis.
The 2013 FarmFirst Dairy Cooperative board of directors will next meet during the cooperative's annual meeting on Feb. 8-9 at the Holiday Inn Hotel and Convention Center in Stevens Point, Wis. (1001 Amber Avenue, Stevens Point, Wis. 54482). All members of FarmFirst Dairy Cooperative are invited to attend educational sessions on the afternoon of Feb. 8th starting at 1:00 p.m. The annual meeting will be held on Feb. 9th beginning at 9:30 a.m. Please Contact David Cooper at 800-525-7704 if you would like to register for the sessions and to get additional information.
Established in 2013, FarmFirst Dairy Cooperative, based in Madison, Wis., is the largest dairy marketing cooperative in the Midwest. Dedicated to its family farm members, the cooperative represents more than 5,000 farms in Wisconsin, Minnesota, South Dakota, Michigan, Iowa, Illinois and Indiana through policy bargaining, dairy marketing services, laboratory testing opportunities and industry promotion. Learn more about FarmFirst Dairy Cooperative by visiting: www.FarmFirstDairyCooperative.com.
01.17.2013