Twenty-eight years ago, Hoard's Dairyman's World Dairy Expo supplement was launched and became a staple in our September 10 issue. This year we reached a new milestone, printing the largest Expo supplement to date at 70 pages.
Furthering this growth, we launched another tool to enhance your Expo experience last year: our World Dairy Expo App. With over 5,200 downloads, we thank everyone who installed and made use of the app. For this year's show, you will either need to update last year's app or download the 2013 version.
We've all asked similar questions while preparing for and attending the show: "Where's that booth?", "Where can we eat around here?", and "What time does that show start?"
We've provided all of those answers in one convenient place.
If you're keen on seeing a few shows or sales, the app's schedule tells you when they're occurring. If it's an exhibitor you're looking for, locate their booth on the map and you can be on your way. And if you've come to learn, the seminars and virtual farm tours are listed for easy access.
While the core contents of the app have remained the same as last year's, we have added Twitter for this year's show. All of our tweets (@HoardsDairyman), along with those containing World Dairy Expo's hashtag (#WDE13), will be streamed for you to view.
The free app is available to anyone with a smartphone or tablet. Download the app by searching "World Dairy Expo" in the Apple App Store (iPhones and iPads), Google Play (Android devices) or Blackberry App World. All other users can visit m.core-apps.com/wdexpo-13 to use the app's features in their internet browser.
If your plans for October include a stop in Madison, be sure to download the app and stop by our booth in the Coliseum or Exhibition Hall. And in case you can't find us, your interactive maps can help you get there.
No matter how far you've traveled we can all appreciate the feeling of community Expo has created despite the event's truly global scope. Our app can help it feel a little more like home.
---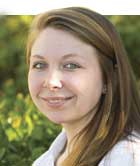 The author is an associate editor and an animal science graduate of Cornell University. Smith covers feeding, milk quality and heads up the World Dairy Expo Supplement. She grew up on a Medina, N.Y., dairy, and interned at a 1,700-cow western New York dairy, a large New York calf and heifer farm, and studied in New Zealand for one semester.