The information listed below has been supplied by dairy marketers and other industry organizations. The information provided here has not been edited, verified or endorsed by Hoard's Dairyman.
Cattle health starts with preventive medicine, however, antibiotics are also important for the well-being of cattle, particularly in treating disease and restoring health. There is an ethical and medical responsibility to use them at the right time, at the proper dosage, for the appropriate duration, and with veterinary oversight.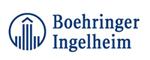 Boehringer Ingelheim Vetmedica, Inc. (BIVI) understands the concerns about antibiotic resistance and is dedicated to helping the dairy industry reduce its overall antibiotic use. In an effort to do so, they're inviting dairy producers and veterinarians to join them in taking a pledge to commit to using their antibiotics judiciously, specifically when it comes to treating mastitis.
"With a strong preventive medicine protocol and strong animal care standards, we believe antibiotic use can be decreased substantially over time," said Dr. Craig Jones, director, cattle professional services, BIVI. "Taking one small step today is going to make a world of difference for the future of the industry."
10.13.2016