The information listed below has been supplied by dairy marketers and other industry organizations. The information provided here has not been edited, verified or endorsed by Hoard's Dairyman.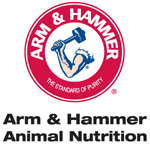 Arm & Hammer Animal Nutrition is pleased to announce today that Andy Schwytzer has joined its team and will serve as Account Manager, Ruminant Enterprise Sales in the Eastern Region.
"Andy brings to us 15 years of dairy industry experience," says Dave Lytle, Arm & Hammer Animal Nutrition Eastern region manager. "His proven ability to serve customer needs and grow a portfolio, along with his broad industry experience, will be tremendous assets to our team and our partners. We're looking forward to having him on board."
Andy's tenure includes nine years with Elanco Animal Health where he successfully grew the portfolio of products. He was a sales lead and coordinated teams that supported businesses including several large U.S. commercial dairy operations. In addition, Andy has six years of sales and nutrition experience as a dairy specialist with Land O'Lakes and Agway.
Andy earned a Bachelor of Science degree in Animal Science from Cornell University and studied abroad at Lincoln University in Canterbury, New Zealand.
You can contact Andy at (585) 259-3241 or by email at Andy.Schwytzer@churchdwight.com.
About Arm & Hammer Animal Nutrition
Arm & Hammer Animal Nutrition, with headquarters in Princeton, N.J., is a global leader in offering a complete family of innovative, research-proven livestock and poultry feed ingredients to improve producer profitability. To learn more about Arm & Hammer Animal Nutrition, visit www.AHanimalnutrition.com.