The information listed below has been supplied by dairy marketers and other industry organizations. The information provided here has not been edited, verified or endorsed by Hoard's Dairyman.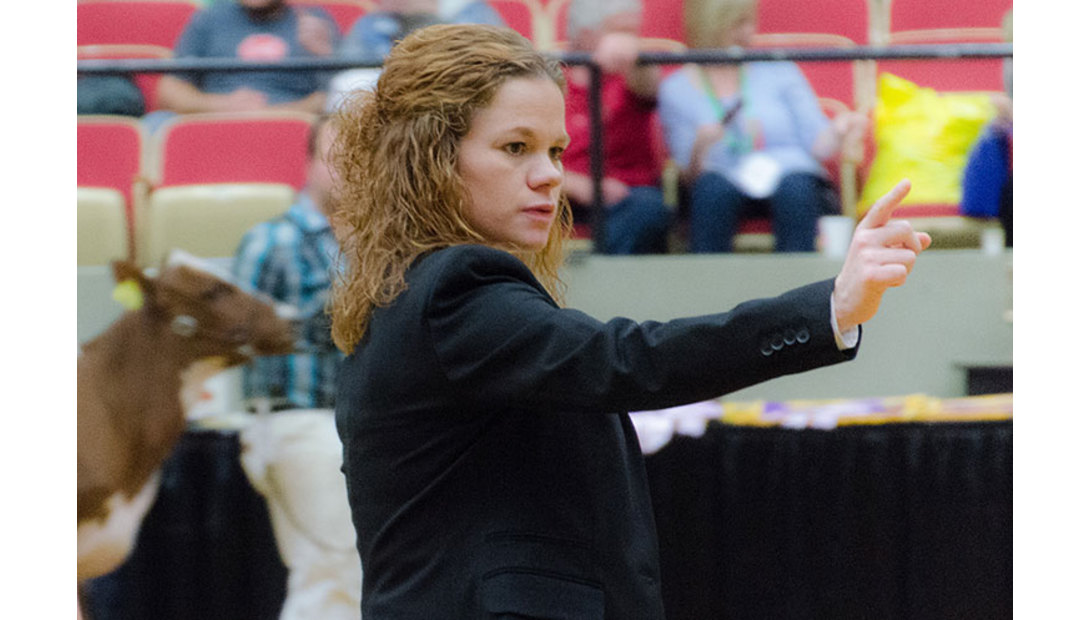 Molly Sloan
In her youth, Molly Sloan dreamed of one day stepping onto the colorful shavings on the floor of the Dane County Coliseum in order to judge dairy cattle at the World Dairy Expo. Her inspiration came from growing up on a small dairy farm in northern Illinois, taking in everything about the business and the animals. From the farm, Sloan took the steps necessary to reach the Expo and make her dreams come true.
She spent time in 4-H starting when she was 10, and she helped neighboring dairy farms get cattle ready for the state fair. Sloan absorbed more and more with each step.
"I knew all along that I wanted to study dairy science and so I realized quickly that there was really no other option than to attend the University of Wisconsin in Madison, being world renowned for their dairy science program," Sloan says. "And when I was there, I quickly added a second major with agricultural journalism (now life sciences communication) and was very involved with the Association of Women in Agriculture, Badger Dairy Club and the National Agri-Marketing Association."
As a college student, Sloan took advantage of every possible opportunity to learn about dairy cattle and network with the many dairy business professionals associated with dairy science. She practiced judging with her team in the Badger Dairy Club and sharpened her eye for what makes an ideal cow.
"There are certain people who can just 'see' cattle better than others, and Molly is one of them," says Ted Halbach, an associate faculty associate in the UW-Madison dairy science department, whose role includes student advisor and judging coach for the department.

"Judging at World Dairy Expo has always been a dream of mine," Sloan says. "When I came to school at the University of Wisconsin, I knew right away that I wanted to be involved in the dairy judging team. I was fortunate enough to be a part of a very competitive team with exceptional coaching from Dave Dickson and Ted Halbach. After that, I knew that I wanted to continue judging if the opportunity arose."

While pursuing her two majors and fine-tuning her judging skills in college, Sloan also interned with genetics and artificial insemination firms, which further strengthened her career objectives.
"I learned that I definitely wanted to pursue a career in dairy genetics and reproduction," she says. "So, when I finished college, I started with Alta Genetics, and now I'm Alta's Global Training Program Manager and travel the world pretty extensively."

She has found a way to balance her world travel with judging dairy cattle. Sloan reports judging at about 10 shows a year and that it once "crept up close to 20." Judging Ayrshires at the 2016 World Dairy Expo was her second time on the colored shavings she dreamed about as a kid—and it's not likely to be her last.
"I want to keep doing it as long as it's fun," Sloan says. "For me every new show is a great opportunity and experience. I would love to have the opportunity to come back and do another show here on the colored shavings."