The information below has been supplied by dairy marketers and other industry organizations. It has not been edited, verified or endorsed by Hoard's Dairyman.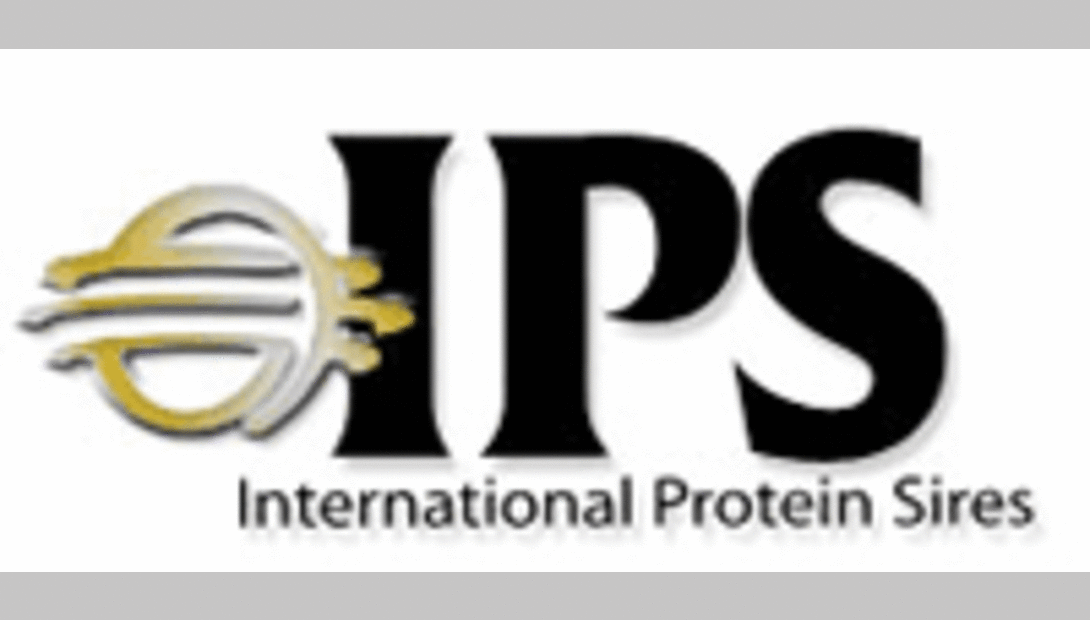 Following the December sire summaries, International Protein Sires showed great gains with their superior stable of Holstein sires.
"We were delighted in how our genomic tested young sires continue to strengthen the IPS lineup.
Not only were gains realized with sires previously introduced, but our new additions rose to the top.
Furthermore, these bulls continue to support those sought after qualities of durable cattle that will turn a profit," stated Ron Sersland, President and CEO of IPS.
A shining star in this leadership group is 566HO1261 JODANDY at +2608 GTPI. JODANDY leads the pack at +2,608 lbs. milk. This rising star is double plus for components with combined fat and protein at +191 lbs. JODANDY's conformation traits are enviable; +1.89 for type, +1.52 for UDC and +1.45 for FLC. These noteworthy credits translate to +895 NM$ and +893 CM$. JODANDY is sired by Montross while his dam is a daughter of Man-O-Shan with a bright future.
A leader in the IPS stable is 566HO1246 CAN DO at +2699 GTPI. His milk proof went up to +2,424 lbs. along with combined fat and protein at 154 lbs. CAN DO's NM$ rating has been bumped to +814 along with +825 for CM$. He also excels across the board for conformation; type at +2.20, UC at +1.61 and F&L at +1.72. CAN DO is a Montross son from a Very Good-88 Supersire daughter.
Another IPS leader is 566HO1260 STORM PROOF at +2698 GTPI. He touts a milk yield of +1,190 and is a very bull at +.16% fat and +.10% protein, resulting in combined fat and protein at +151 lbs. His NM$ was elevated to +809 while his CM$ is +861. STORM PROOF also excels in type at +2.43 with an udder composite rating of +2.05. Sired by Silver, STORM PROOF is from a young Willpower daughter with great milk influence.
Rounding out the elite group of IPS sires is 566HO1262 DIVERSE at +2695 GTPI. This breed leader shows an impressive balance of performance and conformation traits resulting in a sterling 8.3 productive life rating. DIVERSE is +1,393 lbs. milk and double plus for component test with combined pounds at +120. His conformation traits come in at +2.02 type, +1.96 UC and +1.74 F&L. DIVERSE is sired by Montrose from an Excellent daughter of Superstition. His three direct maternal dams average 45,837 pounds of milk on their best lactation.
IPS continues as a leader for homozygous polled Holstein bulls with three genomic tested bulls in the top fifteen of the breed. The leader in this group is 566HO1259 RAMP UP RC PP. RAMP UP is the number one homozygous polled red carrier at +2417 GTPI. His credentials are impressive across the board; milk, fat, protein, type and udder composite. With these notable qualifications, RAMP UP has been used extensively for ET flushes.
This stable of advanced genetics is a testament to the selection pressure employed by IPS for the performance sought by dairy farmers worldwide. IPS semen is available around the world through IPS employees and independent distributors. Located in Rock Springs, Wisconsin, you may obtain additional information about IPS through their website, www.ipssires.com or by calling toll free: 1.800.542.7593