The information below has been supplied by dairy marketers and other industry organizations. It has not been edited, verified or endorsed by Hoard's Dairyman.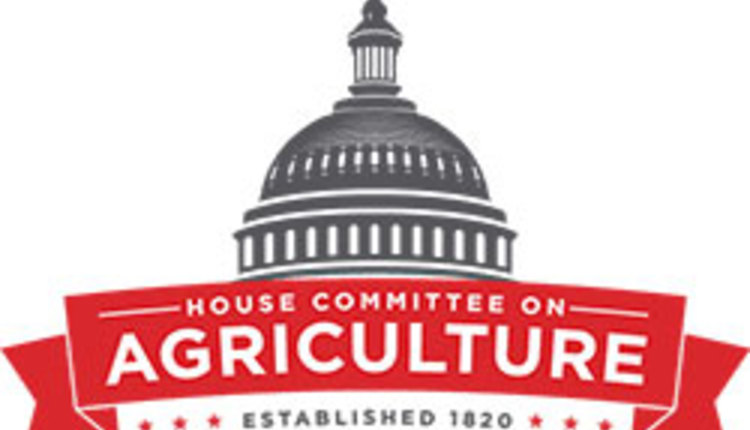 Today, House Agriculture Committee Chairman K. Michael Conaway (R-TX) announced two key promotions at the committee. Matt Schertz, who currently serves as Policy Director, will become the Staff Director following the departure of Scott Graves later this month. In addition, Bart Fischer will be appointed Deputy Staff Director while continuing to serve as Chief Economist.
"For the past 15 years, Matt has served America's farmers and ranchers in a variety of roles in Washington, DC," Conaway said. "Matt guided me when I was a subcommittee chairman during the last Farm Bill debate, and he has been my policy director as Committee Chairman. He is a hardworking and conscientious public servant, and I'm proud to have him heading up my team as staff director of the Committee."
Mr. Matt Schertz, Staff Director
Matt Schertz has served as Policy Director of the House Committee on Agriculture since January 2015, overseeing the committee's legislative team and operations. Schertz, a Robstown, Texas, native, previously served as Senior Professional Staff to Chairman Frank Lucas (R-OK), and Staff Director to Chairman Conaway on the General Farm Commodities and Risk Management Subcommittee. Schertz came to Washington and the House Committee on Agriculture in 2002 to work for then Chairman Larry Combest (R-TX). He holds a bachelor's degree in Agricultural and Applied Economics from Texas Tech University.
Dr. Bart Fischer, Deputy Staff Director and Chief Economist
Bart Fischer has served as Chief Economist of the House Committee on Agriculture since June 2011, overseeing the economic analysis of policies coming before the committee. Fischer, a Frederick, Oklahoma, native, previously worked with the Agricultural and Food Policy Center (AFPC) at Texas A&M University as well as the U.S. Government Accountability Office (GAO) in Washington, DC. He holds bachelor's degrees in Agricultural Economics and Business Administration from Oklahoma State University, a master's degree in Environmental Policy from Cambridge University, and a PhD in Agricultural Economics from Texas A&M University.