Every day (or every other day), the milk truck rolls in, loads up our milk, and delivers the fruits of our labor to the processing plant. The process is as predictable as the sun rising and setting.
When Grassland Dairy Products Inc., of Greenland, Wis., announced last week that it was terminating milk pickup at dozens of dairy farms, that predictability was suddenly called into question.
What if our milk truck doesn't come?
Milk is uniquely perishable, which makes dairy farmers uniquely vulnerable.
Unlike almost every other agricultural product, milk has a short timeline for transport, processing, and consumption. We can't delay harvest and we don't have on-farm storage. Whether our dairy farms are large or small, we all rely on our cooperatives and processors to collect and market our milk.
As we read with horror the stories about our fellow farmers who got letters from Grassland, we tried to comprehend this unthinkable situation. Quite possibly, what made the situation even worse is the feeling of helplessness that came along with it. Short of speaking up for fairer trade, it feels like there is little we can do as dairy farmers to help those farmers scrambling to find new buyers for their milk. There are few, if any, milk cooperatives or processors with enough processing capacity to take on new patrons.
I'm not sure how to feel less helpless, but there are a couple things we can do to feel (a little) less vulnerable.
1. Understand your marketing agreement.
I admit that I'm guilty of only scanning the milk marketing agreement we have with our cooperative before signing it. I have since asked to review a copy of our marketing agreement and understand the provisions for termination.
2. Understand your processor's business.
None of our cooperatives or processors operates in a vacuum. They're all part of what has become a set of complex and somewhat fragile milk sheds in which milk and byproducts are carefully traded. When one processor makes a major change, it often creates a ripple effect.
If you would like to learn more about the Grassland situation, here are four news stories:
U.S. farmers lose milk markets in Canada
Dozens of Wisconsin dairy farms could be forced out of business because of trade dispute
Feds urged to rescue Wisconsin and New York dairies imperiled by Canada trade dispute
Need milk? Dozens of Wisconsin dairy farmers scrambling to find buyers in saturated market
---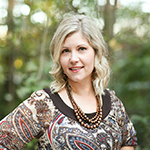 The author is a dairy farmer and writer from central Minnesota. She farms with her husband, Glen, and their three children. Sadie grew up on a dairy farm in northern Minnesota and graduated from the University of Minnesota with a degree in agricultural communications and marketing. She also blogs at Dairy Good Life.