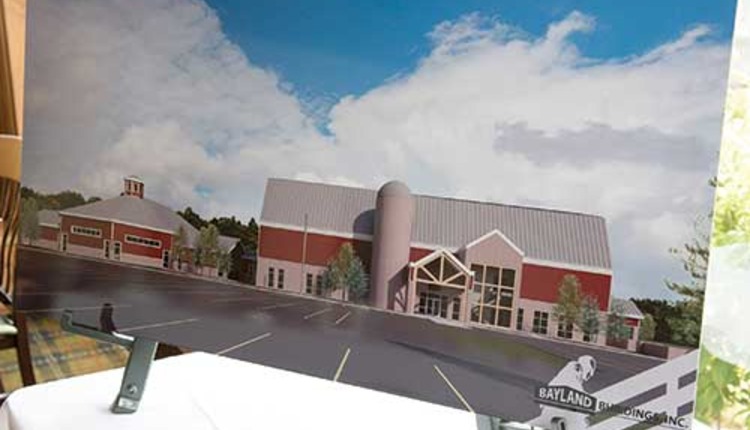 The information below has been supplied by dairy marketers and other industry organizations. It has not been edited, verified or endorsed by Hoard's Dairyman.
Lakeshore Technical College is partnering with the Wisconsin Agriculture Education Center (WAEC) to provide a new space for future students in LTC's Dairy Herd Management and Agribusiness and Technology programs.
LTC will have a building adjacent to the WAEC that will house Agribusiness and Dairy Herd Management classes.
"We're very excited to have this partnership between the WAEC and LTC," said Dean of Agriculture, Energy & Transportation, Pat Staszak. "Having our facility located there will provide new opportunities for our students to work with dairy cattle as well as develop professional relationships in the industry. In addition, this innovative partnership will offer LTC agriculture students a unique higher education experience."
The partnership also offers additional real-world learning experiences for LTC students pursuing other programs. Students from the Horticulture program have met with members of the WAEC building committee and US Fish and Wildlife about landscape design for the center and are planning to be involved at some level in the nature planting in conjunction with the exhibit theme of "Common Ground – Balancing Farming and the Environment" at the center.
"We are excited for this partnership and cannot wait to see LTC students, and visitors of every generation take their educational journey through WAEC," said Melissa Bender, WAEC Director of Education and Programming.
"This partnership will give our Agriculture programs the space it needs to be able to adapt the curriculum to meet the future needs in the industry," said LTC President, Mike Lanser. "This collaboration shows LTC's commitment not only to future students but to the ag community as well."
LTC classes are expected to begin in the new building starting with Spring 2018 classes.
Goal: $13,000,000 | Raised: $11,827,799 (90%) |Balance: $1,172,201