The information below has been supplied by dairy marketers and other industry organizations. It has not been edited, verified or endorsed by Hoard's Dairyman.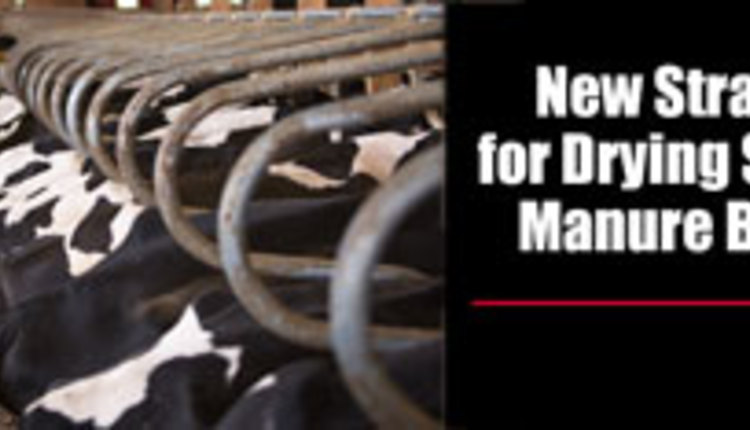 McLanahan Corporation will host a free webinar - "New Strategies for Drying Sand and Manure Bedding" – on Wednesday, September 6 at 2:00 p.m. EDT. The 45-minute webinar will cover topics of interest to dairy producers bedding on recycled sand or manure solids, according to Renee Schrift, Director of Sales - Agricultural Products at McLanahan Corporation.
"Dry, clean bedding is critical for improving cow health and milk quality," said Schrift. "This webinar will address advances in technology and management that are making it easier to remove moisture and pathogens from recycled sand and manure."
Panelists include Schrift; David Reid, DVM, Owner of Rocky Ridge Dairy Consulting and Past President of the National Mastitis Council; and Rob Plank, Global Product Manager - Agricultural Products at McLanahan. They will discuss management practices shown to reduce moisture and somatic cell count in bedding; the impact of barn and stall design on bedding quality; the use of equipment like dewatering screens or bedding dryers; and profile the manure management strategies of successful dairies.
For more information or to register, visit
http://info.mclanahan.com/dry-bedding-strategies-webinar
.
Headquartered in Hollidaysburg, Pennsylvania,
McLanahan Corporation
provides bedding, manure and nutrient management solutions to help dairy producers improve efficiency, productivity and profitability.