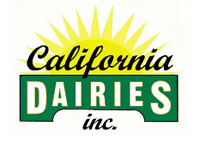 In response to current market conditions, California Dairies, Inc. (CDI), the nation's second largest dairy processing cooperative, recently cautioned its member-owners that penalties for overproduction of milk may be incurred per the terms of CDI's internal supply management program.
In effect since 2008, CDI's internal supply management program was designed to place limitations on the amount of milk that each member would be allowed to ship to the cooperative. Penalties may apply to those members who ship more milk than the baseline amount they were assigned. Since May 2009, CDI has not penalized any member for over production.
"Unseasonably high milk production has necessitated the need to remind members of the supply management program and the possibility of penalties," said CEO Andrei Mikhalevsky. "CDI's manufacturing staff and management have done a remarkable job of managing the rapidly increasing milk supply CDI has experienced over the last four months. However, as additional milk continues to enter the market, it has become increasingly difficult for all cooperatives to handle and process the milk received."
About California Dairies, Inc.
California Dairies, Inc. is the largest member-owned milk marketing and processing cooperative in California producing 43 percent of California's milk. Co-owned by more than 420 dairy producers who ship more than 17 billion pounds of Real California Milk annually, California Dairies Inc. is a manufacturer of quality butter, fluid milk products and milk powders. In addition, California Dairies Inc. is the home of two leading and well-respected brands of butter – Challenge and Danish Creamery. California Dairies' quality dairy products are available in all 50 United States and in more than 50 foreign countries. For additional information on California Dairies, Inc., visit www.californiadairies.com.
4.17.2012