The World Dairy Expo Coliseum heard a roar of applause and cheers as the pair of Aged Cows topped the International Holstein Show. The 2021 Supreme Champion, Erbacres Snapple Shakira-ET, owned by Jacobs, Antelimarck, Ty-D Holsteins, Theraulaz, and Attaboy Holsteins of Cap-Sante, Quebec, was named Senior Champion and Grand Champion. The 2022 Supreme Champion, Oakfield Solomon Footloose-ET, shown by Showbox Sire and Vierra Dairy of Rudolph, Wis., secured the titles of Reserve Senior Champion and Reserve Grand Champion.
Judge Lynn Harbaugh, of Marion, Wis., and associate Jason Danhof of Waukon, Iowa, found a pair of senior three-year-olds to be named Intermediate and Reserve Intermediate Champion. Glenirvine Unix Sally, exhibited by Milk Source, Laurie Fisher, Cy Letter and Sabo of Kaukauna, Wis., was named Intermediate Champion and Honorable Mention Grand Champion. The Reserve Intermediate Champion was Rosemary Unix Goldie, owned by Jim Butler of Chebanse, Ill.
It was the four-year-old, Ryan-Vu Unix Shasti, owned by Maple-Leigh Futures and Chad and Amy Ryan of Delavan, Wis., that received the honor of Champion Bred and Owned cow.
Thursday afternoon brought the heat during the Heifer Show. Junior Champion was awarded to the Spring Yearling, Kingsway Caught A Vibe, owned by Kingsway Farms and Velthuis Farms of Hastings, Ontario. The Fall Calf, K-Hurst Alleyoop Primed, shown by Doeberiener, Bowen, Carter, and Reed of West Salem, Ohio, was the Reserve Junior Champion.
With a total of 461 head exhibited, the Heifer Show's Premier Sire was Farnear Delta-Lambda-ET, and the Cow Show's Premier Sire was Croteau Lesperron Unix. Premier Breeder in the Cow Show went to Ferme Jacobs Inc. of Cap-Sante, Quebec. The heifer Premier Breeder was Ferme Petitclerc from Saint-Basile, Quebec. Additionally, Jim Butler of Chebanse, Ill., was awarded Premier Exhibitor of both the Heifer and Cow Show.
---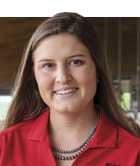 Madison Sifford
Madison Sifford was the 2023 Hoard's Dairyman Editorial Intern. She is a student at Virginia Tech majoring in dairy science and communications. Madison grew up in North Carolina before moving with her parents and sisters to Goldvein, Va. Her family raises Holsteins on their Plessed-Rose Dairy, and they also have a small Hereford cow-calf operation.