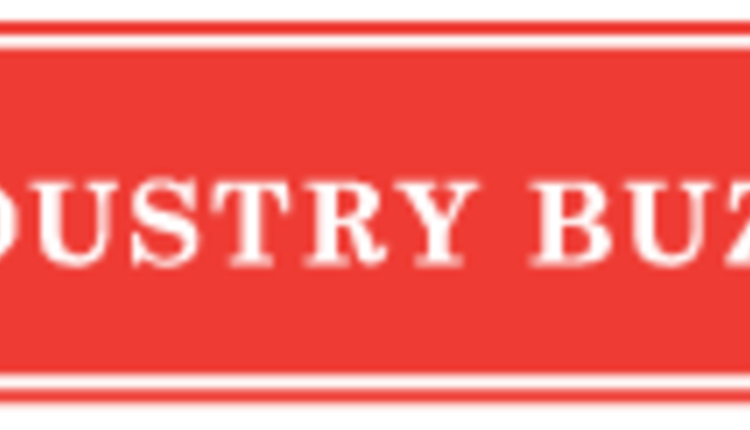 ESTROTECT™, the makers of AccuBreed™ Wireless Heat Detection Systems (AccuBreed), introduces a next generation AccuBreed system with improvements to transmitter distances and application.
In recent product trials, AccuBreed wireless transmitter data streams were successfully transmitted across a half-mile radius from the nearest repeater antenna with clear line of sight, according to AccuBreed Product Manager Buzz Yancey. Longer transmitter distances will be especially useful to ranches and feedlots with larger herds, as well as Embryo Transfer facilities, states Yancey.
"Earlier versions of the system struggled with relaying transmissions over long distances, so these new trial results show the adjustments we've made are paying off. We have also improved the system's performance in areas with high electric interference generated from nearby power lines or cell phone towers," says Yancey.
"Unlike movement or metabolic activity monitors, AccuBreed systems wirelessly capture actual mounting activity data in real time, 24 hours a day, seven days a week," explains Yancey. "As mounting events occur, the AccuBreed system will actually 'tell' farmers and ranchers when cows are ready to be bred."
While these trials have shown successful real-time transmissions across a half-mile radius, Yancey affirms that some farms may actually achieve longer transmission distances.
ESTROTECT also introduces a new way to adhere AccuBreed transmitters to cows – the Intact™ Peel-N-Stick self-adhesive envelope (Intact). Intact envelopes are specially designed, waterproof and highly durable to withstand impact from mounting activity and weather events. By following a simple application process, Intact envelopes will adhere to cows for 30 days or an average heat cycle, says Yancey.
"Applying transmitters to cows securely is one of the most critical processes to the AccuBreed system," assures Yancey. "Long gone are the days of gluing patches as with previous systems. We feel the Intact Peel-N-Stick envelope will drastically improve productivity and make the transmitter application process easier than ever before."
"The AccuBreed system is constantly evolving," states Yancey. "Each system we build is customized to the specific needs of the farm it will be used on. We listen to our customers and are continuously seeking ways to improve their experience using AccuBreed."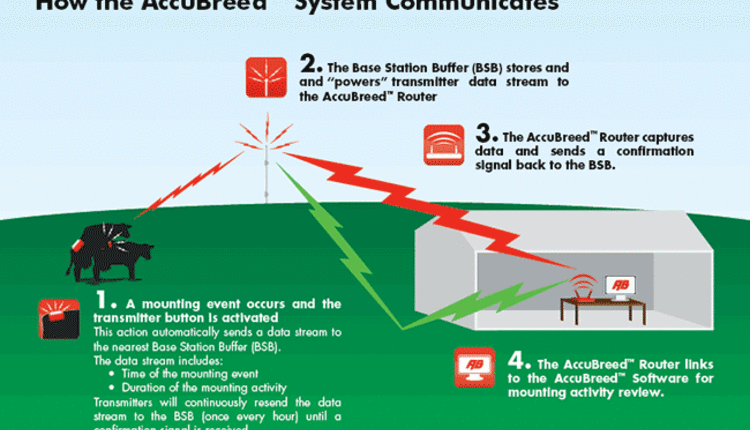 About AccuBreed
AccuBreed is a complete real-time standing heat detection system featuring electronic components that capture every mounting event as it happens. Wireless, rechargeable transmitters are applied above the tailhead of a cow to digitally send a data stream with the date, time and duration of every mounting event in real time. All mounting data is collected, stored and instantly reported to the farmer or rancher through the AccuBreed Software.
The four components to the AccuBreed system include:
1) AccuBreed Transmitters
a. Rechargeable, wireless, heavy duty units that send the data stream when activated by mounting activity
2) AccuBreed Base Station Buffers (BSBs)
a. Repeater antennas installed on the farm that capture and relay transmitter signals to the AccuBreed Router
3) AccuBreed Router
a. Captures and decodes transmitter data streams for use in the AccuBreed Software
4) AccuBreed Software
a. User-friendly PC-based software program that analyzes mounting activity data to tell farmers and ranchers when to breed their cows
AccuBreed is one product in the ESTROTECT™ family of Innovative Herd Management Tools. Other products include ESTROTECT™ Heat Detectors and ID by ESTROTECT™ Animal Identification Bands.
For more information on AccuBreed, please contact Buzz Yancey at (303) 653-6539 and buzz.yancey@estrotect.com , or Boyd Dingus at (952) 892-0291 and boydd@estrotect.com.
Return to Industry Buzz.
7.9.2014