All farms should develop an annual udder health plan to measure and monitor its milk quality goals.
by Amanda Smith, Hoard's Dairyman Associate Editor
"On farm we deal with a lot of data and this information often has questionable validity," noted Pamela Ruegg with the University of Wisconsin Milk Quality Group. She continued, "There is no individual farm practice that is independently related to milk quality; making improvements in this area requires consistent adoption of best management practices."
A key component to Ruegg's discussion at the Minnesota Dairy Health Conference centered around the role veterinarians play in subclinical mastitis monitoring in their client's herds.
By and large, subclinical mastitis is tracked by monitoring somatic cell count (SCC). Generally all cows with SCC values above 200,000 cells/mL are considered to have subclinical mastitis. For first lactation cattle, this benchmark is way too high, added Ruegg. Heifers should have a somatic cell count less than 100,000 cells/mL.
Assessments of subclinical mastitis, Ruegg noted, should begin with the following six questions:


What is the prevalence of subclinical mastitis (defined based on SCC)?


What is the incidence of subclinical mastitis (defined based on SCC)?


What are the most common bacteria recovered from cows with SCC values >200,00 cells/mL?


What proportion of subclinical cases are chronic (persist more than two months)?


What is the prevalence of subclinical mastitis by days in milk and parity?


What proportion of cows have subclinical mastitis at the first test and last test?
Common key performance indicators from subclinical mastitis are:


85 percent of cows with somatic cell counts less than or equal to 200,000 (prevalence)

Less than 5 percent of cows developing new subclinical mastitis infection per month (incidence)
Ruegg added that data to answer these questions can often be found in summarized reports available from DHIA or dairy management programs. These trends may be easier to decipher in larger herds due to a larger volume of records. Practitioners working with small herds generally need to review data found in paper treatment logs and will need to include data collected over longer time periods (3 to 4 month periods) to discern trends.
"Each farm needs an annual udder health plan," concluded Ruegg. Such a plan covers the farm's milk quality goals, the actions needed and timeline required to achieve them and assigning responsibility to individual employees. The final step in a comprehensive udder health plan is to hold regular meetings and monitor progress.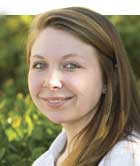 The author is an associate editor and an animal science graduate of Cornell University. Smith covers feeding, milk quality and heads up the World Dairy Expo Supplement. She grew up on a Medina, N.Y., dairy, and interned at a 1,700-cow western New York dairy, a large New York calf and heifer farm, and studied in New Zealand for one semester.

Tweet
Click to subscribe to the
HD Notebook RSS
.