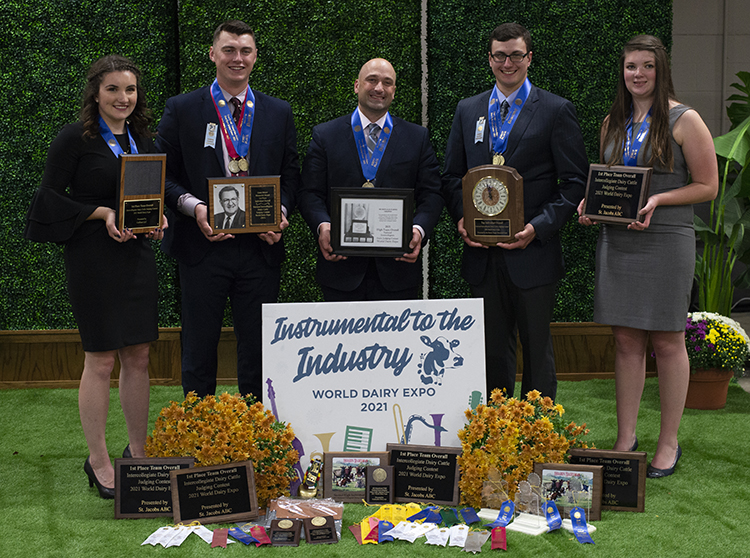 At the end of the 100th National Intercollegiate Dairy Cattle Judging Contest on Monday, it was Cornell University that came out on top, claiming the two highest individual spots to seal their victory. Bryce Windecker was the overall high individual, and his teammate Johnathan King secured second. The pair actually tied for first with 829 points, with the tie broken by reasons scores. Grace Harrigan and Laura Littrell joined them on the team coached by Kevin Ziemba.
Windecker and King climbed to the top by finishing third and second, respectively, in the placings-only portion of the contest. They were beaten only by Iowa State's Amanda Engelken, who tallied 569 placing points out of a possible 600.
In addition to winning the overall team title, Cornell won the Brown Swiss and Red and White breeds, and they finished third as a team in reasons.
Following as the second-place collegiate team was Virginia Tech, which was also second in reasons and collected first-place awards in four of the seven breeds through the evening. All four team members — Elizabeth Menard, Joseph Real, George Sebright, and Seth Carson — finished as All-Americans in the top 25 overall individuals. They were led by Menard, who landed in third individually, just one point behind Windecker and King.
In fact, the top five individuals were all separated by just two points. Ainsley Peterson of the University of Illinois and Maddy Gwidt of the University of Wisconsin-Platteville tied at 827 points, with Peterson getting the nod for fourth on the tiebreakers. She was the contest's high individual in reasons with 282 points.
Iowa State University finished one point behind Virginia Tech to claim third overall. Rounding out the top five teams were the University of Wisconsin-Platteville in fourth and the University of Minnesota in fifth.
In the team reasons division, Cal Poly earned first after three team members finished in the top 16 individually. Next was Virginia Tech in second, Cornell in third, the University of Minnesota in fourth, and Penn State in fifth.
Fifty-one individuals from 14 schools judged 12 classes of animals and gave six sets of reasons during the contest. Congratulations to all participants and their coaches on a successful judging contest!
Hoard's at Expo is sponsored by Agri-Plastics Group of Companies
---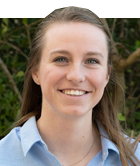 Katelyn Allen joined the Hoard's Dairyman team as the Publications Editor in August 2019 and is now an associate editor. Katelyn is a 2019 graduate of Virginia Tech, where she majored in dairy science and minored in communication. Katelyn grew up on her family's registered Holstein dairy, Glen-Toctin Farm, in Jefferson, Md.