One hundred and ninety-seven Guernseys paraded through the World Dairy Expo showring on Tuesday, and at the end of the day, Valley Gem Atlas Malt-ET conquered the black shavings just as she did the purple shavings last year and the green shavings the Expo before. The winning Six-Year-Old and Older Cow was first tapped as Senior Champion, then Judge Phillip Topp and associate Tim Abbott named her Grand Champion of the International Guernsey Show.
Malt's first Grand Champion victory for her breeders and owners, Valley Gem Farms of Cumberland, Wis., came as a Four-Year-Old in 2019. The pandemic canceled the possibility of a Five-Year-Old campaign at Expo, but she defended her title last year at 6 years old and now has repeated at 7 years old and fresh nearly a year. She also earned the awards for Best Udder and Best Bred and Owned of the show.
However, Malt was not the only familiar face in the center of the ring. Reserve Grand Champion went to Springhill Kojack Uno-ETV, who also claimed that title last year as a Five-Year-Old. This year, the cow owned by Ty and Ean Mader and Faith Ling of Springfield, Mo., competed in the same class as Malt, and Judge Topp praised the pair in class and while selecting Senior and Grand Champions.
"It's hard to split these old cows up," said Topp, of Botkins, Ohio, as he named his Grand Champions. He gave Malt the advantage in having a little more quality to her fore udder and tracking a bit freer on her rear legs.
While the older cows earned the top titles of the show, some of the youngest competitors for Intermediate Champion took home those honors. Champion went to the Junior Two-Year-Old, Heritage Brook Lb Trillium-ET, exhibited by Springhill and Elmhurst from Big Prairie, Ohio. Reserve Intermediate Champion was the winning Senior Two-Year-Old owned by Knapp Guernseys, Adam Fraley, and Frank and Diane Borba from Epworth, Iowa. She is Knapps Copper Tambi Wiz.
The heifer show concluded with the spring yearling, Gladheart Beau Desi-ET, being named Junior Champion for Edward Crossland of Cumberland, Md. Reserve Junior Champion of the show went to the winning fall calf and Junior Champion of the Junior Show, Prairie Gem Midnight Storm-ETV exhibited by Dylan and Cameron Ryan from Fond du Lac, Wis. Among the junior exhibitors, Landree Fraley of Muncy, Pa., had the Reserve Junior Champion with TwinCounty Tappys Trifecta.
Winning the Junior Show was a cow that Judge Topp admired for her dairy strength and beautiful udder. "When this 5-year-old came in, we knew it was a slam dunk," he said of Hi Guern View Asias Africa, bred and owned by Alaina Dinderman from Orangeville, Ill. The Reserve Senior and Reserve Grand Champion was the Four-Year-Old, Valley Gem Hit It Devora, owned by Hannah Hurst, Brynn Grewe, and Kyle Polk of Waynesville, Ohio.
Intermediate Champion honors went to the Senior Three-Year-Old, Dix Lee Kojack Dont Doubt Me-ETV, exhibited by Haley Beukema, Lauryn Weisensel, and Brynn Grewe of New Richmond, Wis. Karli and Kolby Stoltzfus of East Earl, Pa., had Reserve Intermediate Champion with their Junior Three-Year-Old, Warwick Manor Fireman Scotch.
Knapp Genetics of Epworth, Iowa, earned the banners for Premier Breeder and Premier Exhibitor of the overall show as well as Premier Breeder of the heifer show. Misty Meadows Farm of New Paris, Pa., was Premier Exhibitor of the heifer show. Premier Sire titles went to Hi Guern View Levi Drone among the heifers and Indian Acres American Pie for the overall show.
---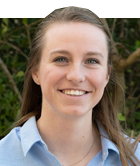 Katelyn Allen joined the Hoard's Dairyman team as the Publications Editor in August 2019 and is now an associate editor. Katelyn is a 2019 graduate of Virginia Tech, where she majored in dairy science and minored in communication. Katelyn grew up on her family's registered Holstein dairy, Glen-Toctin Farm, in Jefferson, Md.