When the yodeling, alphorn music, and bell ringing of the Brown Swiss parade of champions died down on Wednesday afternoon, Iroquois Acres Jong Cali was selected as Grand Champion of the International Brown Swiss Show by judge Chris Lahmers of Marysville, Ohio, and associate R.T. Thompson of Darlington, Wis.
Cali won the Component Merit Cow class before being named Senior Champion and is owned by Brian Pacheco of Kerman, Calif. The Component Merit class is open to cows over 5 years of age that are in at least their third lactation and have produced at least 8,500 combined pounds of fat and protein in their lifetime.
"When you talk Brown Swiss, you talk dairy strength, longevity, and feet and legs, and this cow has it," described Lahmers of his champion.
Pacheco also earned Reserve Grand Champion honors among the 156 cows shown. That title went to Cali's daughter and the winning Aged Cow and Reserve Senior Champion, Iroquois Acres Total Candy.
The last two cow classes also produced the champions in the Junior Show. Grand Champion went to the second place open and first Junior Component Merit Cow, Senior Champion Dutch-Marie Dundee Allie. She is owned by Hadleigh, Ezra, and Kenna Jones and Kelly Jo Manion of Edmonton, Ky. Reserve Senior and Grand Champion was the Aged Cow, Northkill Creek Groovy, exhibited by Hannah and Mark Balthaser of Bernville, Pa.
Three-year-olds dominated the young cow Open Show. The Junior Three-Year-Old, Topp B-3 Woodford, was Intermediate Champion for Topp-View and Brothers Three of Watertown, Wis., while the winning Senior Three-Year-Old, Just-So D Fortune-ET, exhibited by Just So Farm of Lake Mills, Wis., was Reserve.
Among the juniors, Pit-Crew Phantom Kristine was Intermediate Champion. The Summer Junior Two-Year-Old is leased by Abby Foss and owned by Pit-Crew Genetics of Cambridge, Minn. Abigail Wilber of New Hartford, Conn., had Reserve Intermediate Champion with her Junior Three-Year-Old, Colebrook Creek Dt Alina.
There were 217 Brown Swiss heifers shown on Tuesday, and the largest class of the day — 52 fall calves — produced the Junior Champion in the Open Show. Jenlar Rasta Westlynn-ETV was exhibited by Siemers Holsteins of Lomira, Wis.
Shelburne BR Dells Designer NP was named Junior Champion of the Junior Show before earning Reserve honors in the Open Show. She is leased by Lilly Jensen and owned by Hayleigh Geurink and Kelvin Webster of Blue Mounds, Wis.
Designer was first junior and open in the Winter Yearling class, and right behind her in class and the champion lineup of the Junior Show was Pit-Crew Devils Rhythm. She is leased by Allison Foss and owned by Pit-Crew Genetics of Cambridge, Minn.
Pit-Crew Genetics took home both Premier Breeder and Premier Exhibitor of the Heifer Show. Brown-Heaven R Famous-ET was the Premier Sire there.
Premier Breeder of the entire show was Cutting Edge, Ken Main and Peter Vail of Copake, N.Y., while Ken Main and Kenny Joe Manion took home Premier Exhibitor. Voelkers TD Carter was named Premier Sire.
---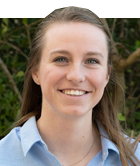 Katelyn Allen
Katelyn Allen joined the Hoard's Dairyman team as the Publications Editor in August 2019 and is now an associate editor. Katelyn is a 2019 graduate of Virginia Tech, where she majored in dairy science and minored in communication. Katelyn grew up on her family's registered Holstein dairy, Glen-Toctin Farm, in Jefferson, Md.