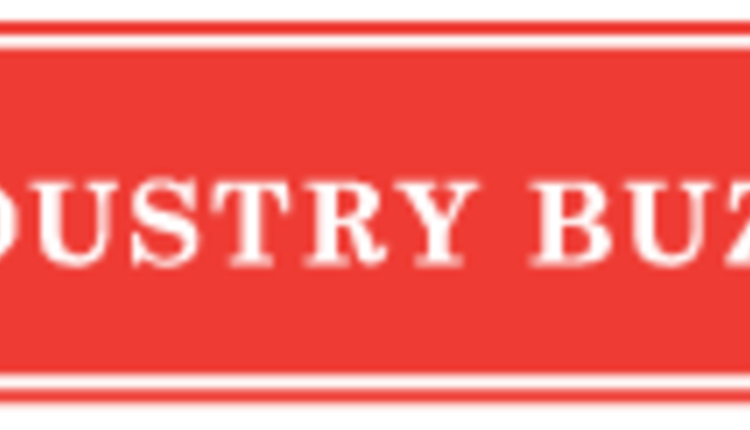 By Bob Cropp, Professor Emeritus, University of Wisconsin Cooperative Extension, University of Wisconsin-Madison
Milk prices are starting out in 2014 considerably higher than what was forecasted earlier. All dairy product prices strengthened starting early January. Normally prices weaken the end of December going into January as holidays have ended. On the CME butter started January at $1.54 per pound and was $1.90 as of January 23rd.The 40-pound cheddar cheese price started January at $2.015 per pound and was $2.295 on January 23rd., the highest price since 2008. Cheddar barrels started January at $1.85 per pound and were $2.2575 on January 23rd. In the West nonfat dry milk has been trading above $2.00 per pound and dry whey near $0.62 per pound.
Factors explaining the strength in dairy product prices include milk production, and favorable domestic sales and strong exports, both of which tightened stocks. With only a small increase in milk production for the last quarter of last year dairy product production was not as high. The latest dairy product production report is for November of 2013. Compared to a year ago, butter production was down slightly at 0.1%, American cheese production down 2.7% with cheddar production down 3.4%, but Italian cheese production was up 7.8% netting total cheese production up 2.9%. Nonfat dry milk production was down 13.6% as more milk was shifted to skim milk powder production for exports. Skim milk powder production was 26.1% higher than a year ago.
Exports have been a big factor for higher prices. Butter and butterfat exports for November were 215% higher than a year ago. Butter manufactures were making more 82% fat butter for export tightening 80% fat butter for the domestic market. November cheese exports were 54% higher than a year ago and for the first 11 months 56 million pounds higher than 2012's record cheese exports for the entire year. November nonfat dry milk/skim milk powder exports were 54% higher than last year and dry whey exports were 15% higher. Shifting from nonfat dry milk production to skim milk powder production for exports tightened nonfat dry milk supplies.
December 31st stocks of butter were 27.2% lower than a year ago and have declined 65.4% from their peak in May. December 31st American cheese stocks fell for the first time this year below a year ago at 2.6% below. The same was true for total cheese stocks being 1.4% below a year ago.
The higher dairy product prices means much higher Class III and IV prices and prices well above a year ago. The December Class III price was $18.95, the highest price for the year, and will increase to near $21.00 in January and could approach $22.00 for February. A year ago the January Class III price was $17.05 and February $16.06.The December Class IV price was $21.54 and will be above $22.00 for January and $23.00 for February. A year ago the January Class IV price was $16.65 and February $15.72.The question is how long will dairy product prices stay at the levels to generate these high Class III and IV prices? History shows that buyers of cheese start some resistance when cheese gets over $2.00 a pound. While milk production is forecasted to increase in each of the five major exporters-EU-27 countries, New Zealand, U.S., Argentina and Australia-world demand is anticipated to stay strong with China leading the way with increased imports absorbing the increase in world supply of dairy products. Therefore, U.S. exports are anticipated to remain at a high level for most of the year. However, existing relatively high dairy product prices has lowered the price advantage of U.S. dairy products compared to world market prices. A big question is how will dairy producers respond to higher milk prices and lower feed costs which have improve their margins?
Some feed prices are much lower than a year ago. December corn was $4.31 per bushel compared to $6.87 a year ago and hay was $187 per ton compared to $217 a year ago. However, the price of soybean oil meal remains a little higher than a year ago. Lower feed prices and higher milk prices have greatly improved returns over feed costs. History tells us that dairy producers respond to improved margins with feeding cows for higher milk production and some added milk cows. Forage quality could dampen increases in milk per cow in states like Wisconsin and Minnesota and extreme drought in California could affect their milk production. But, we can expect cow numbers to increase as we move through the year and milk per cow to improve. This likely means milk prices averaging lower for the second half of the year than for the first half.
USDA's milk production report for last December showed milk production for the 23 reporting states virtually unchanged from a year ago as was the estimate for U.S. milk production. For the 23 states milk cows were 0.1% lower than a year ago and milk per cow just 0.1% higher. This was also true for the U.S. estimate. Of the 23 state 8 had fewer milk cows than a year ago with largest percentage declines in Idaho down 2.6%, Illinois down 4.0% and Missouri down 3.2%. Of the 23 states 11 had less milk per cow. Lower forage quality may explain lower milk per cow in the Upper Midwest. Milk per cow was 1.1% lower in Iowa, 2.5% in Minnesota and 1.9% in Wisconsin. Ten of the 23 states had lower total milk production than a year ago with the biggest declines in Illinois, down 7.7%, Missouri 6.1% and Ohio 3.5%. In the West milk production was down1.1% in Idaho, 1.8% in New Mexico and 0.2% in Texas, but up 1.1% in Arizona and 1.6% in California. In the Upper Midwest milk production was down 0.5% in Iowa, Minnesota down 2.5% and Wisconsin 1.9%. Up until the last couple of months and earlier in the year these three states had strong increases in milk production. In the Northeast milk production was up 1.6% in New York and 0.8% in Michigan, but down 0.7% in Pennsylvania. In the Southeast Florida's milk production was up 4.1% due to more cows and good milk per cow.
Dairy futures are quite optimistic for most of the year. Class III futures don't drop below $20 until April, below $19 until June and below $18 until November ending in December at $17.68. These are very favorable milk prices compared to last year when considering the Class III ranged from a low $16.93 in March to a high of $18.95 in December and averaged $17.99 for the year. Dairy producers need to evaluate whether they wish to lock in some of these prices using the futures market or with forward price contracts with their milk buyer. The odds are that as we move through the year with the much improved margins for dairy producers milk cow numbers will increase and milk per cow will improve. So the probability is higher that milk prices could be lower than what Class III futures currently show in the months ahead rather than higher. But, with high slaughter cow prices cow numbers may not increase much and lower forage quality could reduce the increase in milk per cow. The result would be less than expected increase in milk production keeping milk prices strong. And of course weather conditions impacting this year's crops will also be an important factor.
Return to Industry Buzz.
1.24.2014