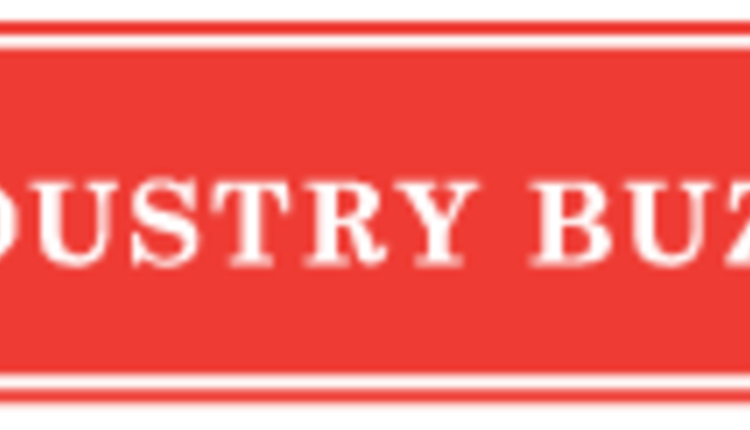 Southeast Dairy Events

Jan. 24-25 (Fri-Sat) Tennessee Holstein Association Meeting, Holiday Inn, Pigeon Forge. Keynote Speaker is Don Bennink, North Florida Holsteins, scheduled beginning at 1:00 pm on Saturday, Jan. 25.
Business meetings occur Sat. morning, Banquet on Sat. evening. For info: Summer Major, at 615-286-1405, or email at majordairy@gmail.com.
Jan. 26-28: National Mastitis Council Annual Meeting, Fort Worth, TX.
Dr. Gina Pighetti from the University of TN, Dr. Christina Petersson-Wolfe from Virginia Tech, and Dr. Kevin Anderson of NCSU on the NMC Board of Directors. Programming includes latest in milk quality issues, including combating high SCCs. For more info:
click here
TAEP Master Dairy Meetings – Jan. 27-31
Jan. 27–31 (Mon-Fri): TAEP - TN Master Dairy Producer Meetings; Calf Management Topics
Jan. 27 (Mon) Paris
Jan. 28 (Tues) Lewisburg
Jan. 29 (Wed) Cookeville
Jan. 30 (Thurs) Greeneville
Jan. 31 (Fri) Athens
There have been some changes in the 2014 TAEP Program for those seeking Dairy Cost-Share dollars. A new TN Master Dairy Producer module is replacing the former TN Quality Milk Initiative. To be eligible for 50% Cost Share levels for TAEP grants, producers must attend 2 of 3 meetings. The first of three 2014 modules will take place the week of Jan. 27-31. and Dr. Peter Krawczel and Dr. Lew Strickland will be discussing Calf Management.
NOTE:
According to sources, if you have previously qualified for TQMI, that certification will be good to be eligible for the 50% cost-share level through the end of 2014. Beginning with 2015, Master Dairy Certification will be required for the 50% cost-share level.
Link to Complete Info, Download Brochure:
click here
Feb. 4-5: (Tues-Wed) Florida Ruminant Nutrition Symposium. Best Western Gateway Grand, Gainesville, FL.
Speakers and topics include: Dr. Jim Chapman, Prince AgriProducts; Immunity & Reproduction, Hurley, UGA, Heat Stress & Immunity, Collier, Arizona; Acidosis, Gressley, Delaware; Fatty Liver & Ketosis, Beitz, IA State; Efficiency & Sustainability, Mitloehner, UC Davis; Vit. D Metabolism, Nelson, U of FL; VFA Absorption and Rumen Stability, Penner, Saskatchewan; Rumen Microbials, Hackman, U of FL; Feed Efficiency in Selection of Heifers & Cows, Lancaster, U of FL' Corn Co-products for Beef Cattle; McDonald, Nebraska; Nutrient intake in Grazing Cattle, Santos, Sao Paulo; Amino Acids, Lapierre, AgriFood Canada; Protein Nutrition of Ruminants, Owens, Dupont Pioneer.
Contact:
Dr. Jose Santos, U of FL; 352-392-1958; email at jepsantos@ufl.edu.
Website with more complete info:
click here
Feb. 7-8 (Fri-Sat): Berry College Student Enterprise Development Conference.
Keynote Speaker is UPS Operations Manager on Life Applications.
Information:
click here
Feb. 13-15 (Thurs-Sat): NC Dairymen's Conference (in conjunction with NC Cattleman's Conference), Hickory Metro Convention Center, Hickory, NC.
Speakers include Tom Lorenzen on Milk Quality, Dr. Bob James, VT, on Calf Management, Dr. Bradley Mills on Herd Health and What's New, Rossie Blinson, Animal Agriculture Alliance, on Social Media and Agriculture.
Link to page to download reg. & agenda:
click here
Program and Registration information:
click here
Feb. 25-26 (Tues-Wed) Kentucky Dairy Partners Annual Meeting, Sloan Convention Center, Bowling Green, KY.
Includes Kentucky Young Dairy Producer Conference on Tues. Feb. 26, and SUDIA/ADA of Kentucky Annual Meeting. Featured Speaker: Gary Sipiorski. Gary Sipiorski, Vita Plus Dairy Development Manager and
Hoard's Dairyman
columnist, is a feature on the Young Producers day covering topics from preparing for financial meetings to a perspective on the future of small dairies. Kevin Ferguson from UT Extension will cover Financial Planning. Additional speakers are Trevor DeVries on Rations and Feed Bunk Management, Dr. Sam Leadley on Calf Feeding, and Nate Jenson from DMI. The ever-popular Farmers Panel closes the conference; the topic is Milk-Making Forages.
PDF of schedule:
click here
Feb. 25-27 (Tues-Thurs): MD-VA Cooperative Young Producer Conference, Annapolis, Maryland.
Tour of the co-op's Laurel, MD plant, which makes milk powder, butter, and condensed milk. Social Media session featuring 'Dairy Carrie,' Carrie Mess. Question and Answer session with Jay Bryant and other officials in Town Hall session.
Link for additional info:
click here
March 3-6 (Mon-Thurs) – Tennessee Dairy Producers Association Meetings
; in various locations across state of Tennessee. Dr. Robert James, VA Tech, Speaking on Calf Management; Group Housing
Shenandoah Valley Family Farms begins selling branded milk at retail next week!
Many 'source-identified' food advocates are eagerly anticipating the first shipments of milk and other products wearing the brand of Shenandoah Family Farms Cooperative next week. The new co-op was founded by a group of 21 farm families in the Harrisonburg, VA, area, who joined together to purchase an old Good Humor plant in Hagerstown, Maryland last summer.
Since that time, the farmer/owners have been personally involved in renovating the plant, and carrying on an active social media and web campaign to promote the product before it hits grocery shelves. The expected geographic range of distribution will range from Hagerstown through Central Virginia, and even into the Raleigh area.
Reports are that 1800 people have applied for jobs at the facility.
To learn more about the anticipated opening:
click here
General Website:
click here
Return to Industry Buzz.
1.24.2014