Montgomery County's unique King Farm Dairy MOOseum will be a featured part of the county's Heritage Montgomery celebration during the weekend of June 25-26. The historic dairy barn showcases the history of local dairy farming when more than 300 dairy farms operated in Montgomery County, MD to serve the Nation's Capital.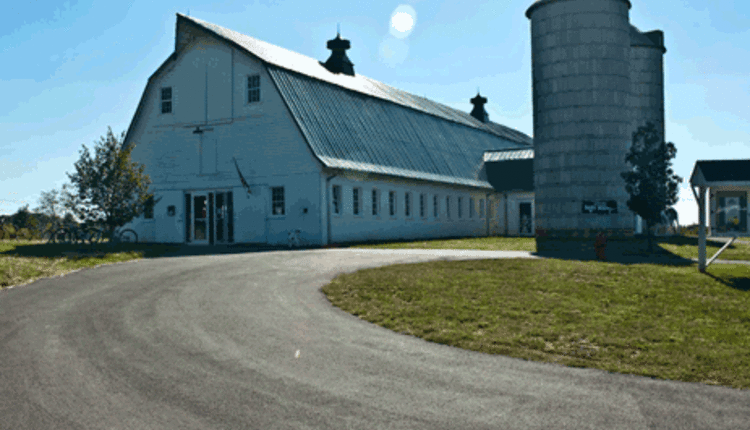 The MOOseum is located in the South Germantown Recreational Park, at 18028 Central Park Circle, off Md. Route 118. Its educational exhibits have been designed to be of interest for all ages, and include a life-size milking Holstein cow, a scale model replica of the King farmstead, as well as exhibits and tours related to the production, processing, and marketing of milk and milk products. The collection includes milk coolers, cream separators, milk bottles and cans, butter churns, milking machines, and other dairy industry artifacts.
Open hours during Montgomery County Heritage Days are 10:00 AM until 4:00 PM on Saturday, June 25, and from 1:00 PM until 4:00 PM on Sunday, June 26. The Sunday afternoon program will include members of the King farm family to meet and greet visitors.
Special features at the MOOseum include a life-size replica of Astronaut, one of the world's most famous dairy bulls that was purchased by Montgomery County agricultural interests in 1968, and became internationally acclaimed for dairy breed excellence and productivity, a milkable replica of a Guernsey cow, a bulk milk tank and pipeline demonstration, and a Civil War anniversary display. A separate children's craft room provides educational materials.
The MOOseum has become one of the most visited attractions in the Germantown area, and sits in the South Germantown Regional Park, where more than a million visitors now annually participate in sports, and can picnic amid rolling fields and meadows. Prior to the 1990's, the area was covered by family dairy farms like the King family farmstead. Now only the King dairy barn remains, and has been carefully turned into a major public attraction. Admission is free, although contributions are welcome.
05.24.2011