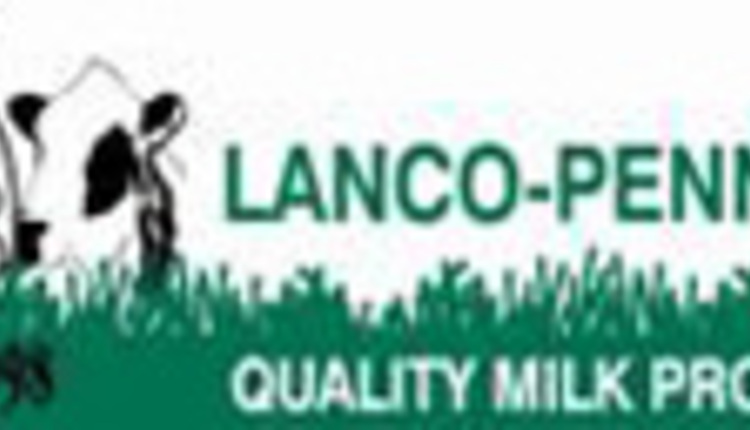 The Lanco-Pennland Quality Milk Producers Cooperative held its annual meeting on Tuesday, July 19, 2011, at Yoder's Restaurant in Intercourse, Pennsylvania with over 400 people in attendance.
Kurt Williams, General Manager and Executive Vice President of Lanco, gave a synopsis of the cooperative's financial activities over the past fiscal year, the ended April 30, 2011. For the year proceeding, Lanco marketed over 787 million pounds of milk on behalf of its members, as well as other cooperatives. Lanco returned a record 92% of all milk revenues to its farmers in pay price and equity. Williams reported the financial condition of Lanco was sound, and that as of the end of the fiscal year, Lanco has no long-term debt. He also reported that Lanco's growing customer base has reached 30 milk buyers in ten states, with particular growth in fluid milk markets.
Williams also highlighted challenges in the future of milk marketing, including increased fuel costs, transparency in milk pricing, and fluctuation of the dollar on the world market that affects exports.
Cooperative President, Joe Hess, Mt. Joy, Pennsylvania, spoke to the membership and applauded the efficiency of management in continuing to reach milestones in milk. He also spoke to Lanco's continued policy of openness, accessibility, and transparency in operations and financial management of the member's investments in the cooperative. Hess encouraged producers to continue to ask questions, get involved in the cooperative and educate themselves as to how their milk is marketed.
Board members Dan Z. Stoltzfus of Lancaster, Pennsylvania and Rick Beatty of Newville, Pennsylvania were unopposed and each re-elected to a third year term. They join Hess, Don Stonerook, Ben King, John Kauffman, and Elvin Reiff as directors of the cooperative.
Once again a highlight of the yearly meeting was recognition of the outstanding efforts of Lanco's producers in improving the quality of their milk. Lanco maintains one of the most aggressive quality programs in the industry, and paid out a total bonus of over $0.84 per hundredweight in quality and other premiums to its members. The cooperative's somatic cell average was 227,000 for the year, and 73 farms were awarded for quality awards, having an annual somatic cell county of under 100,000 and under a 10,000 standard plate bacteria account. The cooperative has set a goal to have an average somatic cell count of below 200,000 for the upcoming year.
The following producers received recognition for quality
Under 1 Million pounds annually
Benjamin Glick: 2,000 SPC; 50,960 SCC
Matthew and Lisa Vanhorn: 2,000 SPC; 62,140 SCC
1 Million to 3 Million pounds annually
Melvin Glick: 3,000 SPC; 67,430 SCC
Benuel and Katie King: 7,000 SPC; 79,290 SCC
Over 3 Million pounds annually
Joe Hess, Jr.: 6,000 SPC; 98,670 SCC
Troester Dairy: 5,000 SPC; 141,280 SCC
Special recognition was given to Bill Reisinger, who retired from Lanco-Pennland in April, 2011, as a fieldman. He continues to operative a dairy farm with his wife in Perry County, Pennsylvania. Udder Comfort participated in the quality awards and also provided samples.
Lanco-Pennland Quality Milk Producers Cooperative is a farmer owned milk marketing cooperative founded in 1998 in Lancaster, Pennsylvania, that markets milk from over 700 family owned dairy farms in Pennsylvania, Maryland, Virginia, West Virginia, Tennessee and Georgia. Lanco believes that cooperatives should operate with transparency and integrity for the benefit of its members. The offices are locates at 1258 Maryland Avenue, Hagerstown, Maryland. The cooperative can be reached at 301-393-5554.
07.28.2011