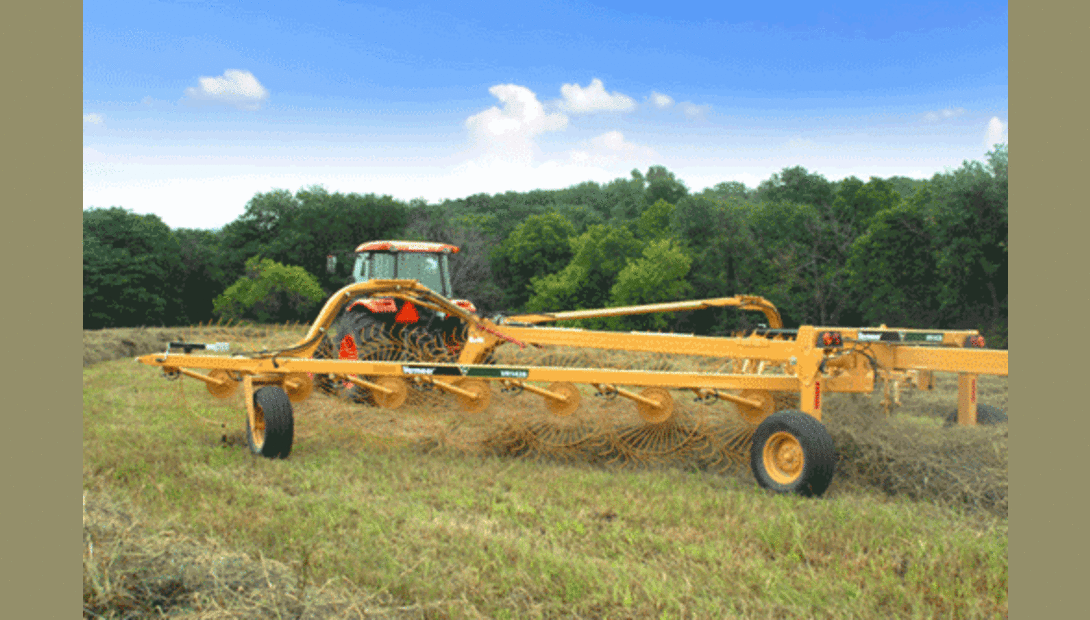 A new, high-capacity wheel rake capable of raking 28' (8.5 m) wide passes – yet nimble enough to maneuver like rakes much smaller in size – is now available from Vermeer Corporation. The heavy-duty VR1428 is designed to give operators more capacity and the ability to handle more acres in less time, with fewer maintenance issues. It combines smart, streamlined design and functionality with simple, tool-free adjustments, while incorporating outstanding operator conveniences.
"A lot of times with larger scale rakes, the extra width makes it difficult and cumbersome to maneuver," says Product Manager, Phil Egging. "However, the VR1428 handles much like smaller capacity rakes because of the way it's closely positioned to the tractor in the raking position. That allows operators to easily maneuver around ?eld corners and obstacles."
According to Egging, several exclusive design features make the difference – a non-telescoping, non-bolted joint straight tongue (patent pending); a rugged bent tube high-clearance frame, rear frame and fold arms as well as a unique patent-pending rake wheel lift and suspension system.
Each VR1428 comes with its own lift/suspension cylinder and a nitrogen-charged accumulator. This means less wear-and-tear on rake wheel tines and less dirt and rocks in the windrows. Maintenance costs and service are also reduced because the VR1428 eliminates high-wear parts such as springs, chains and rods. Now, instead of struggling to adjust wheels, operators can change wheel rake wheel settings and pressure just by setting a valve near the accumulator.
Another exclusive feature to the VR Series is the optional center splitter attachment. It includes a set of dual rake wheels that gently lift and turn the crop in the center of the swath.
"The center splitter allows the operator to truly rake the center," says Egging. "That means less wasted hay and better windrows for baling."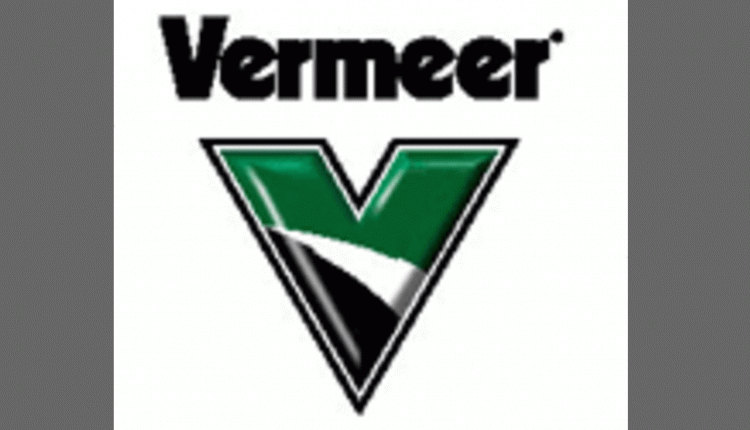 About Vermeer Corporation
Vermeer manufactures a complete line of hay tools including round balers, mowers, mower/conditioners, rakes, tedders, bale processors and silage wrappers plus biomass harvesting equipment used for renewable energy and reclamation; and a wide assortment of industrial products for tree, construction, environmental and underground utility service work. For more information on Vermeer equipment, visit vermeer.com.
09.17.2011