Farm Credit System and Agrium Inc. Join the Progressive Agriculture Foundation® to Fight Childhood Obesity
The healthy lifestyle education pilot project aims to curb childhood obesity epidemic.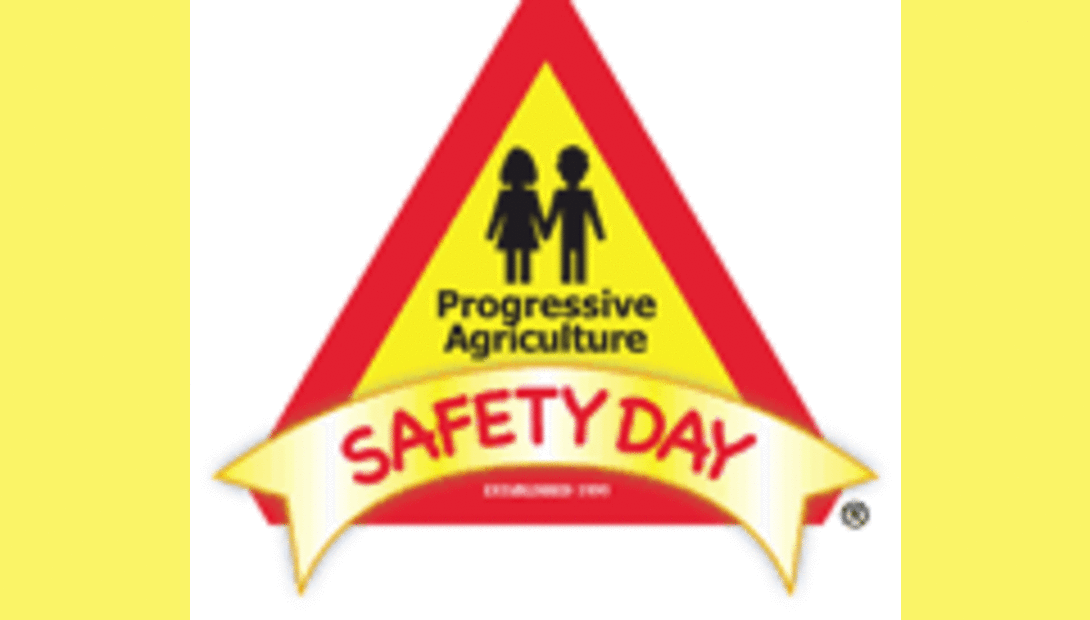 Farm Credit System and Agrium Inc. join the Progressive Agriculture Foundation® (PAF) to educate children about healthy eating habits in an effort to help curb the growing obesity epidemic among children and adolescents. The organizations are working together, through a challenge grant from Novus International, Inc., to develop healthy lifestyle lessons that will be provided through the Progressive Agriculture Safety Day® program and will enable rural communities to find ways to have a healthier school lunch program for rural youth. Both Farm Credit and Agrium Inc. are 10-year sponsors of PAF and have increased their support significantly in 2011 to help PAF meet the Novus challenge grant.
These grants will support five school-based safety and health day programs selected to receive resources that educate children about living a healthy lifestyle. Educational lessons will focus on the USDA MyPlate eating guide, the importance of eating healthy foods, and the need to engage in physical activity. The same five communities selected during the pilot phase of the project will also hold health and nutrition symposia that will discuss ways of providing healthier food choices for children in school cafeterias.
"Childhood obesity continues to pose a significant health risk to rural America, and we are pleased to be helping the Progressive Agriculture Foundation deliver health and nutrition education through its farm safety and health educational program," says Christina Bowen, director of Farm Credit's National Contributions program.
"Instilling healthy eating habits at a very early age is key to lifelong health," says Michael Wilson, CEO and president of Agrium Inc. "Surprisingly, more and more of our rural youth are overfed, yet undernourished in addition to engaging in less physical activity. We support the Rural School Lunch Program challenge grant to empower the children and their parents to make healthy eating choices one meal at a time. Strong and healthy children build strong and healthy communities."
The program was developed in response to information from the Centers for Disease Control and Prevention, which revealed that childhood obesity has more than tripled in the United States during the last 30 years. Studies indicate that children who are overweight have an increased risk to become overweight or obese adults with higher risks of developing health problems later in life, such as heart disease or type 2 diabetes.
"Everyone affiliated with the Progressive Agriculture Foundation is very grateful for this additional support from Farm Credit and Agrium Inc., who not only recognize we're facing a serious issue, but who are willing to help solve the problem," says Randy Bernhardt, chief administrative officer and executive director of development for PAF. "Childhood obesity in rural America will continue to spiral out of control if we stand back idly and don't do anything about it. This is why we're committed to doing everything we can to reverse this trend."
The Progressive Agriculture Foundation provides training and resources to help local community members conduct one-day safety and health educational programs that are age-appropriate, hands-on and fun for rural children and families. The Safety Day program has been in existence for 17 years and has grown to become the largest rural safety and health educational program in North America.
For 95 years, Farm Credit has been a national provider of credit and related services to rural America through a cooperative network of customer-owned lending institutions and specialized service organizations. Created in 1916, Farm Credit provides more than $175 billion in loans and leases to farmers, ranchers, rural homeowners, aquatic producers, timber harvesters, agribusinesses, and agricultural and rural utility cooperatives. For more information about the Farm Credit System, please visit www.farmcredit.com.
Agrium Inc. is a major Retail supplier of agricultural products and services in North America, South America and Australia and a leading global Wholesale producer and marketer of all three major agricultural nutrients and the premier supplier of specialty fertilizers in North America through our Advanced Technologies business unit. Agrium's strategy is to grow across the value chain through acquisition, incremental expansion of its existing operations and through the development, commercialization and marketing of new products and international opportunities. Our strategy places particular emphasis on growth opportunities that both increase and stabilize our earnings profile in the continuing transformation of Agrium. For more information on Agrium Inc., please visit www.agrium.com
ABOUT PROGRESSIVE AGRICULTURE FOUNDATION
The Progressive Agriculture Safety Day program is the largest rural safety and health education program for children in North America and a program of the Progressive Agriculture Foundation, a 501(c)(3) charitable foundation. The Foundation's mission is to provide education and training to make farm, ranch and rural life safer and healthier for children and their communities. In 2008, PAF was awarded the Better Business Bureau Wise Giving Alliance National Charity Seal, demonstrating its commitment to accountability and ethical practices. Safety Day applications are due each July 15 for Safety Days that will be conducted the following calendar year.
10.17.2011