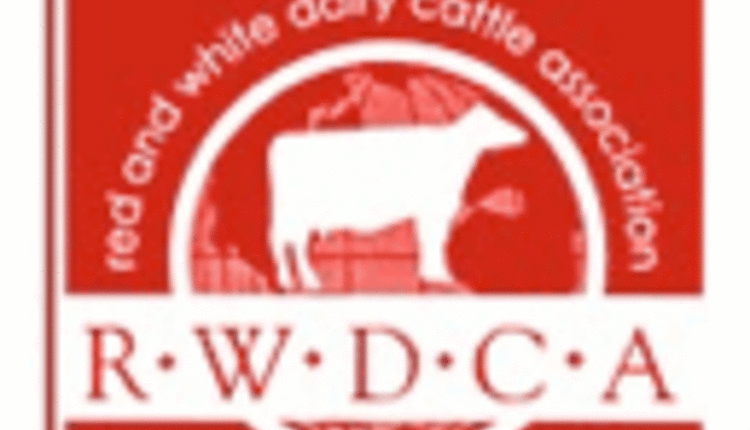 The Red and White Dairy Cattle Association is pleased to announce Elmo Wendorf of Ixonia, Wisconsin as Operations Manager. He will be responsible for overseeing the daily office tasks of the RWDCA including book-keeping, herdbook management and registrations. Wendorf will be working with the membership of the Red and White Dairy Cattle Association at national and approved Red and White shows.
The Wendorf family farm, Crescentmead Farms, is well known worldwide. The farm has bred and developed: 53 All-American or Junior All-American Nominations, 318 Excellent cows, 67 Gold Medal Dams or Sires and 19 cows over 200,000 milk up to 295,000 milk.
Wendorf has an extensive list of accomplishments throughout his career in the dairy industry. A few of his highlights include: Chairman of the 2008 National Holstein Convention held in Wisconsin, Director on the National Holstein Association Board for nine years, Director on World Dairy Expo Board for nine years and Chairman of the first 'All Seven Major Dairy Breeds' Convention in Wisconsin held in 2000. Wendorf has worked as International Sales Manager for Accelerated Genetics and has traveled to 11 countries on behalf of Accelerated.
Further, Wendorf is a graduate of the University of Wisconsin-Madison with a Bachelor of Science degree in Dairy Science. He has also served as an international speaker on U.S. genetics in 18 different countries over the past 28 years.
For further details, please contact the Red & White Dairy Cattle Association at 308B Ogden Ave., Clinton, WI 53525; Phone: (608) 676-4900 or 4909; Fax: (608) 299-0800; Email: rwdcastephanie@gmail.com or rwdcareg@gmail.com ; Website: www.redandwhitecattle.com.
10.28.2011