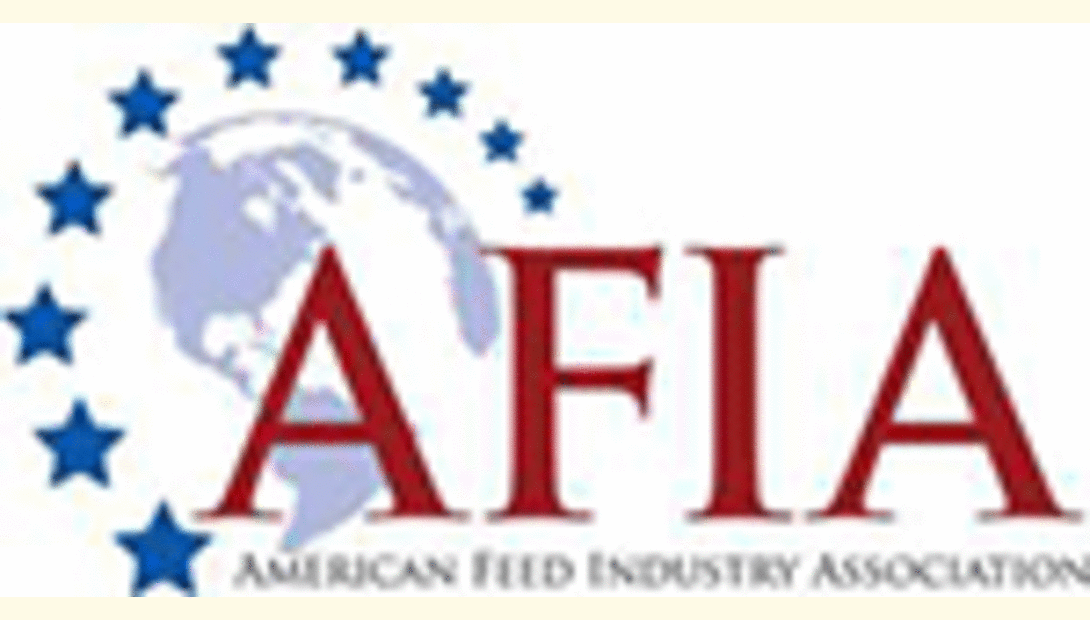 Cargill Animal Nutrition of Wooster, Ohio, is the 2011 Feed Mill of the Year, as named by the American Feed Industry Association and Feedstuffs, the sponsors of the annual program. Southern States Cooperative's Winchester Mill in Winchester, Ky., is the runner-up.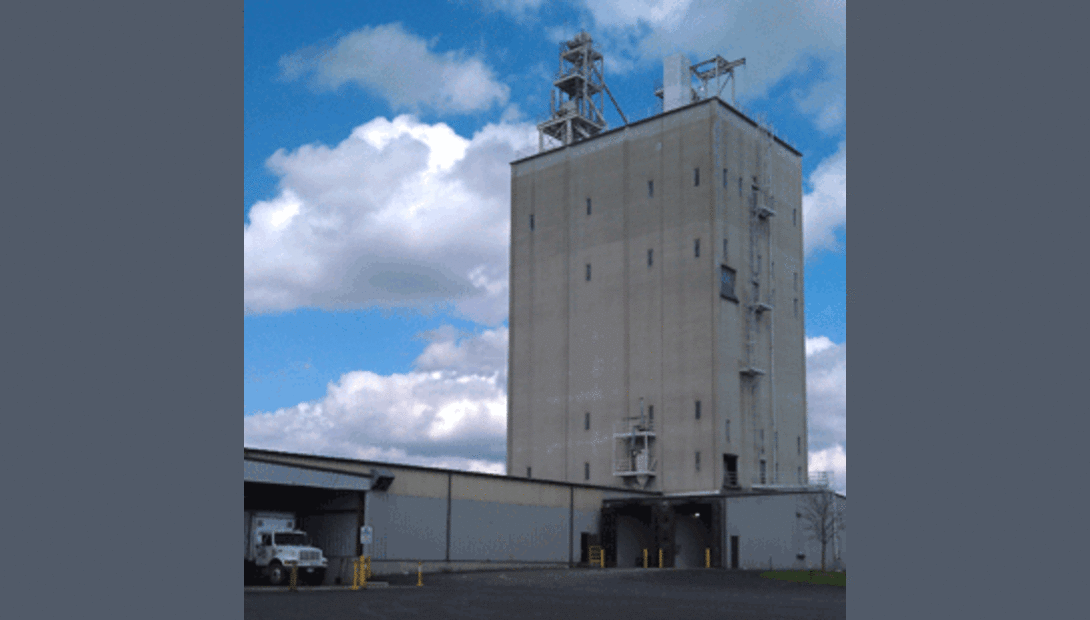 "Wooster," as the winning plant is known, is managed by Susanna Wright, only the second female plant manager to win Feed Mill of the Year. She described of the honor, "To be recognized externally by winning AFIA's Feed Mill of the Year is a huge accomplishment, and reflects strongly on the entire team we have in place, from production stakeholders, to sales, to administrative support."
Constructed in 1993, the plant was built to cater to the dairy market in Northeastern Ohio. The mill manufactures 42,000 tons of feed, split between bagged and bulk, including meals, pellets and textured feeds. Both inbound ingredients and finished feeds are tested for various quality specifications monthly, at a minimum, and all plant scales are certified externally twice a year.
Once Wooster expanded to carry Nutrena bagged farmstore feeds, the plant's territory grew to include distribution in Pennsylvania, West Virginia and Kentucky. In the late 1990s, a 10,000 square foot addition to the warehouse was built to accommodate the Cargill Animal Nutrition brand family which includes Showmaster brand show feeds, Record Rack wildlife feeds and Right Now Mineral. Over the last three years, the facility has installed over $1 million in new equipment to accommodate sustained growth.
Cargill's Wooster plant was certified in 2010 by AFIA's Safe Feed/Safe Food Certification Program. The mill is in compliance with the Bio Terrorism Act and has been inspected by the FDA within the last year and deemed compliant. Moreover, the mill has an SPCC Plan that has been certified by a professional engineer.
Cargill Wooster has 10 production employees, one maintenance employee, five truck drivers and one clerical employee, who work on two shifts. The plant has a written recall program, safety program, a written emergency plan and a safety committee with five rotating members represented by both supervisor and non-supervisory employees. Twelve employees hold CPR-certification.
Key to Wooster's success is the focus on employee engagement. "Our continued success out of this location speaks volumes for the team we have in place, both past and present," Wright explained.
Wooster has had zero lost time accidents since 2004. Of its safety record, Wright explained, "I feel incredibly privileged to work for a company that places such a high emphasis on the safety of its employees. There is never a doubt in my mind that when it comes down to doing a job, safety comes first; this is apparent in both day to day operations here at Wooster, and long-term planning around how we continue to grow our business."
Cargill Wooster takes its commitment to the community seriously, sponsoring and donating to several causes. It was among eight other Cargill businesses that participated in the Ohio Collaborative Hunger Relief fund drives of 2010 and 2011, raising over $500,000. The plant is also is involved with the Viola Startzman Free Clinic, Akron-Canton Regional Food Bank and Akron Children's Hospital.
Southern States Cooperative, Winchester Mill is runner-up
The Southern States Cooperative's Winchester Mill (Winchester) in Winchester, Ky., is the runner-up for the 2011 Feed Mill of the Year. Constructed in 1976, the mill manufactures 73,000 tons of feed annually, at a 75 percent to 25 percent bag to bulk ratio, focusing primarily on pelleted and textured bag horse feeds, in addition to bags for dairy, beef, swine, horse, poultry, sheep, goat, rabbit and wildlife feeds.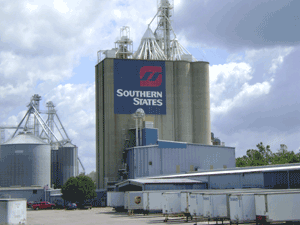 Winchester is fully automated in all manufacturing processes. Fully integrated PLC based controls assure accuracy, consistency and the integrity of all formula feeds and ingredients. The mill utilizes a bar code hand-add system to insure all micro nutrients and medications are accurately measured into formula feeds. In addition, the mill operates a stand-alone Computer Maintenance Management System. All equipment is bar coded and maintenance employees utilize PDA's to perform preventive and work order based maintenance, an example of technology helping to streamline operations and insure equipment is maintained at peak performance.
Winchester has 29 production, maintenance and clerical employees, who work two shifts per day on a five day work week. The plant's safety committee consists of six supervisory and non-supervisory employees on a rotating basis. Winchester has a written safety program, emergency plan and eight of its employees are certified in CPR. Annual training is also conducted in a number of safety areas, including rail car fall prevention and chemical handling.
"The phrase 'you are as good as the people you have around you' is something that rings true here at the Winchester plant, where the average employee tenure is over 20 years," explained plant manager Richard Sladic. "This fact illustrates the dedication to service, quality, employee engagement, and safety that makes my job so rewarding. Southern States has a commitment to providing the highest quality bag and bulk feeding solutions to its farmer members that also parallels my personal commitment to excellence in the feed industry," he continued.
Winchester's "Safety First" culture is exemplified by the fact that the plant has not had a lost time accident in 794,437 hours (11.45 years). It was the first facility in Southern States Feed Division that initiated the Near Miss Program to monitor unsafe work conditions. The plant is certified annually by the Facility Certification Institute for compliance in both the Hazard Analysis and Critical Control Points and AFIA's Safe Feed/Safe Food Certification programs. Winchester is fully compliant with the Bio Terrorism Act and has been inspected by both the FDA and EPA within the past year.
Winchester employees are involved with several civic, community and religious associations. This includes the local Youth 4-H and Prison Ministry as well as participating in fundraising events such as the Walk for the Cure and the Walk for the Poor. The mill also donates used mini pallets to Kentucky Fish & Game Commission, which is used as fish habitat for the state's ponds and lakes.
Additional Information
The annual Feed Mill of the Year award recognizes overall excellence in feed manufacturing operations. Increased safety, quality, regulatory compliance, operating efficiencies and overall industry awareness of food safety are among the criteria reviewed for each applicant.
"The caliber of the top two plants made selection the 2011 Feed Mill of the Year an extremely difficult decision," explained AFIA's Keith Epperson, vice president of manufacturing and training. "Both mills should be commended for their commitment to safety and their commitment to the feed industry by continuously manufacturing quality products."
Over 80 feed facilities competed for this year's award, an increase over last year's entrants. Epperson believes this is due in part to the value of the feedback a facility receives by entering. The data can be used to compare a mill's standards against similar facilities in the industry, a useful tool for any mill to have.
Brian Sommerlatte, manager of last year's runner up plant in Giddings, Texas, commented that participating in the Feed Mill of the Year program is a natural fit at his facility and is similar to internal benchmarks used. "Not only are we able to compare our results to our internal standards, but it also provides a unique perspective on how we compare to others in the feed industry. I would strongly encourage others to participate in the program."
Selection of the top plant starts with an online application process and concludes with personal visits to the top sites by an inspection team from AFIA and Feedstuffs. Final selection is based on a combined scoring of the application and personal visit.
Additional details on the 2011 Feed Mill of the Year and the runner-up will be in Dec. 5 issue of Feedstuffs. Visit www.feedstuffs.com to learn more.
The winner of the 2010 program was Hubbard Feeds of Bismarck, N.D. Cargill's animal nutrition mill in Giddings, Texas, was the runner up of last year's contest.
About Feedstuffs
Feedstuffs is the leading provider of agribusiness news, information and analysis with offices in Minneapolis, Minn.; Chicago, Ill.; and Washington, D.C.
About AFIA
AFIA, based in Arlington, Va., is the world's largest organization devoted exclusively to representing the business, legislative and regulatory interests of the U.S. animal feed industry and its suppliers. Founded in 1909, AFIA also is the recognized leader on international industry developments. Members include more than 500 domestic and international companies and state, regional and national associations. Member-companies are livestock feed and pet food manufacturers, integrators, pharmaceutical companies, ingredient suppliers, equipment manufacturers and companies which supply other products, services and supplies to feed manufacturers.
12.05.2011