Following the release of the December 2011 genetic evaluations, bulls from New Generation Genetics ranked the highest for PPR, NM$, Production, Type, Udder Composite and Health Traits.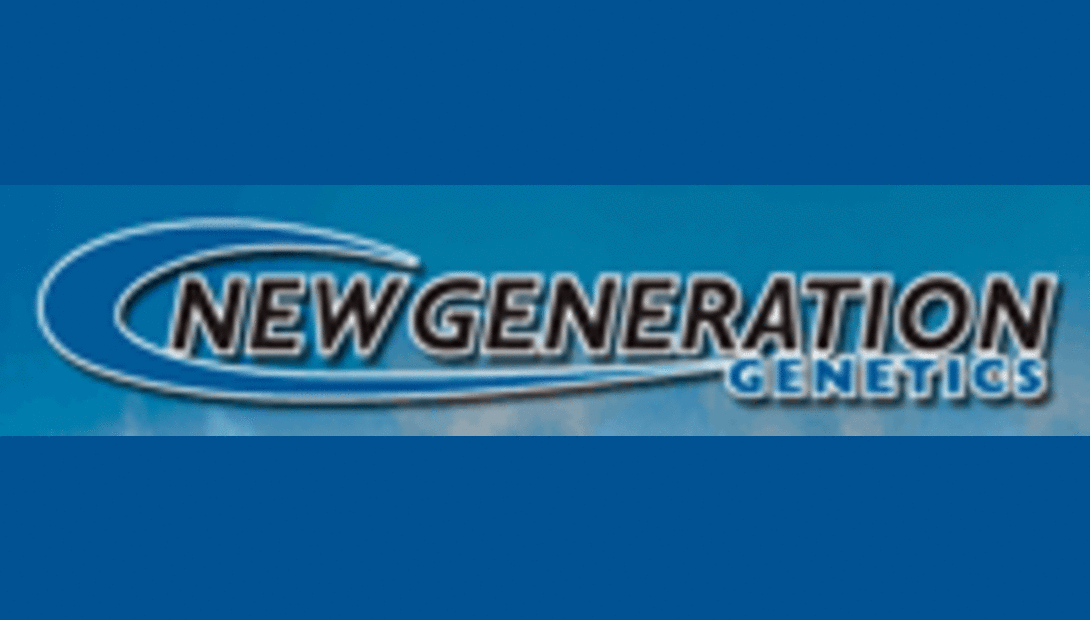 54BS438 R N R Payoff BROOKINGS
was once again the top bull for both NM$ and PPR Index. Brookings added more daughters and strengthened his production proof which is now +357m +36f +.10% +26p +.06% +4.8 Productive Life, +0.8 DPR 187 PPR and +518 NM$. Brookings is also near the top of the type list at +1.0 Type and +1.48 Udder Composite. Brookings has been found to have a shorter gestation, similar to that of a Holstein, and the calving ease is superior for this reason.
54BS374 Sun-Made VIGOR ET
*TM added nearly 1,000 daughters worldwide in his second crop, making him the most complete bull in recent memory. Vigor daughters are being contracted for sons globally and Vigor daughters are herd favorites. Vigor's proof is NM$ +458 +569m +7f +24p +0.5 DPR 163 PPR +0.9 Type and +1.34 Udder Composite and a breed leading +6.8 Productive Life.
54BS447 Olson Mel Zeus MOJO ET
*TM doubled his number of daughters from his first crop, and the numbers continue to improve. Mojo ranks #5 for PPR and added his first European daughters to his production proof, which is +1080m +38f +30p +2.7 Productive Life, 171 PPR and $376 NM$. He increased his type with more daughters scored with a proof of +0.5 Type and +0.96 Udder Composite.
54BS438 Cozy Nook Beamer TORCH
continued to improve his proof and now ranks #2 for PPR Index. Torch is continually rising in the industry and has 58 milking daughters in his proof and is +398m +44f +.12% +34p +.09% +3.6 Productive Life breed leading +1.5 DPR +0.71 Udder Composite 178 PPR and +458 NM$.
54BS436 Sunnyisle TOTAL ET
*TM continues to display superior Type and show-winning quality; following this genetic evaluation TOTAL is now positive for milk. He has 37 daughters in his proof and will continue to add more in the future. His proof is +0.5 Type +0.58 Udder Composite and is +109m . Total is very popular for making showring-ready daughters.
54BS433 Bo Joy Premium GALAXY Twin
*TM rose to the top of the milk production list as more daughters continue to freshen. His proof is +1376m +14f +28p and 72 PPR. Galaxy is available in Preferred Sex Semen. Preferred Sex Semen is also available from the following bulls: Old Mill C SOLUTION ET *TM, Olsons Mel Zeus MOJO ET, Bo Joy Agenda GOLDWYN, Twinkle-Hill Dynasty ALLOY and Pit-Crew Wonder TANBARK.
New Generation Genetics offers the most comprehensive Brown Swiss Sires portfolio in the U.S. For further information call 920-568-0554, email dan@brownswiss.com or visit www.brownswiss.com.
12.08.2011