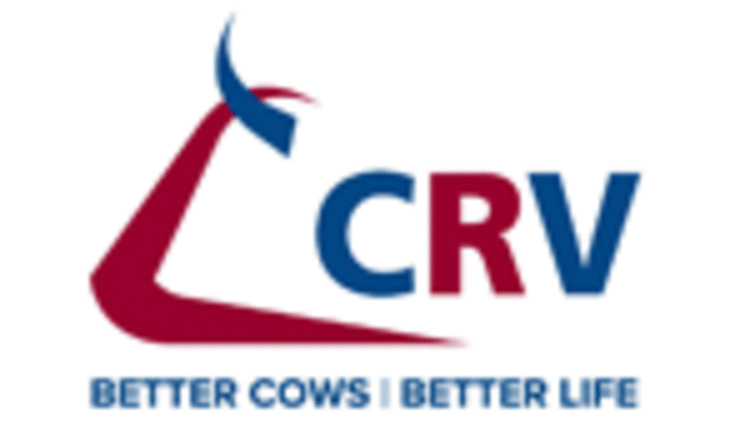 December proof evaluation has enabled CRV to further develop their TPI and outcross bull selection with some new blood for the US market. CRV now offers six bulls over 2200 GTPI, for overall improvement and unique and promising outcross pedigrees to keep inbreeding low.
New top overall performance bulls
Leading the way this proof run with a new high GTPI InSire (genomically selected sire) CRV has 97HO40312 Lowlands
HIGHLIGHT-ET
(Man-O-Man x Goldwyn). He hails from the famous US cow family Leadmae. This sire combines extreme components at .10% fat and .07% with sound feet and legs, for all around performance. With a PTAT of over three points and solid udder composite, HIGHLIGHT assures increased dairyness and high, wide and firmly attached udders. In addition, HIGHLIGHT offers excellent calving ease at 6%.
097HO40560 Brandt-View
CORNELIUS-ET
provides a distinct pedigree with no Shottle or Goldwyn, and over 2200 GTPI. As a Superstition x Colby son, this bull will greatly improve productive life and longevity. CORNELIUS's dam produced almost 40,000 pounds of milk in her last lactation, and his proof shows he will pass this along to daughters. He also garners an udder composite score of 2.84, producing outstanding udders.
Lots of production, NM$ and high GTPI are combined in InSire 097HO40535 Windsor-Manor ZP
REDFORD
(Robust x Planet). At over 2050 pounds of milk and a total of 130 pounds combined fat and protein, REDFORD is a CRV leader in NM$ at $774. Besides high production and components, he sires daughters with high and wide rear udders and sound type, with great productive life.
Show type and high TPI daughter proven sire, 097HO08287 Aurora
ORMSBY
(Shottle x O-Man) makes deep bodied, strong daughters with enhanced capacity. Balanced production traits and positive DPR make ORMSBY one of the stronger Shottle sons to date. He is a no holes kind of bull that works in any breeding goal.
CRV's first homozygous polled InSire bull, 097HO40584 De Vrendt
PAULUS
RC PP (Mitey P x Lawn Boy P) has promise at over 1900 GTPI , being one of the top polled bulls in the industry. All of his offspring will be polled. Another polled favorite is new InSire with high components of .10% fat and .07% protein, 097HO40386 Delta
FOXTROT
RC P (Mitey-P x O-Man). A balanced proof with calving ease works great on a heifer pen.
New outcross options
With the use of genomics, CRV is able to identify outliers of the breed beyond the traditional high performing pedigrees and have the first InSire available in the US from this search. Also part of Diversity (bulls below 4.7% Expected Future Inbreeding) is 097HO40368 Delta
EDISON
(Peinzer Boy x Paramount). His outcross pedigree sets him apart among the rest, as well as being a foot and leg expert and protein improver.
Another Diversity bull joining the daughter proven ranks is 097HO08263 Heuvel
EMANUEL
son, an all-around bull with calving ease and Jefferson x Cello sire stack. Expect well put together, functional, medium sized cows that produce with high protein content. 097HO07925 Dome's
NAVARRO
(Mascol x Melchoir) improves feet and legs at 2.43 FLC. NAVARRO amps up hoof health as well as being one of the top bulls on CRV Management traits like locomotion.
"The December proof run shows the tremendous offering that CRV has, not only some of the highest TPI bulls in the industry but also bulls that are outcross with pedigrees that have been used very minimally in the United States," said Brett Haines, CRV USA breeding program coordinator. "We continue to focus on longevity, through functional correctness, high components and outstanding management traits."
To learn more about CRV, it's people, or products in your area, please visit www.crv4all.us or give us a call at 1-800-400-crv4all.
CRV is a global cattle improvement organization that exists to improve quality of life. CRV's USA headquarters in Madison, WI was established in September 2009. Because we genuinely care, we pay attention to your farm, industry, and the general society. Our business goes beyond genetics providing service and information on all continents with dairy and beef farmers.
12.15.2011