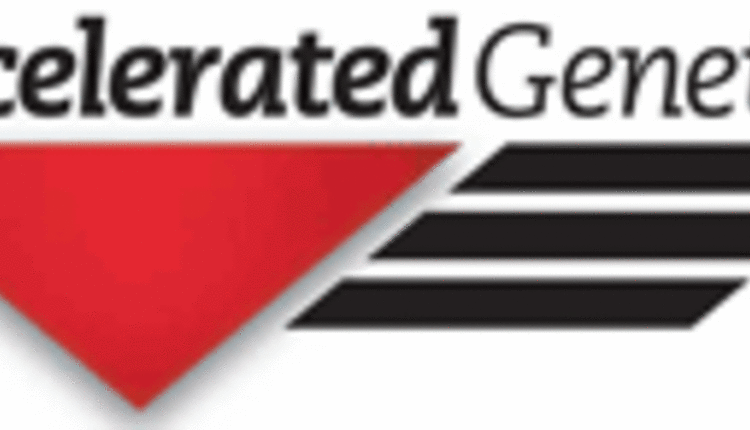 Come on down to Accelerated Genetics' Young Producer Winter Get-Away! All producers and herdspeople interested in getting off the farm for a weekend are encouraged to attend the Game Show Weekend, to be held January 28-29, 2012, at the Wilderness Resort in Wisconsin Dells, Wis. The weekend is a great way to get rid of the winter blues, get off the farm and spend time enjoying life, learning something new, while staying warm inside with fellow producers.
Besides relaxing during the weekend, adults can attend educational sessions including: 'Beef Quality Ensuring a Great Product' and 'Timed A.I. – Which Protocol Is Best for You.' Youth will have the opportunity to explore activities the Wilderness Resort has to offer, including four separate waterparks! On Sunday there are adult and youth combined breakout sessions with a unique one titled 'Promoting Your Farm'.
For this year's theme 'Game Show' everyone is to dress up for Saturday's dinner in their most outrageous costume or as your favorite Game Show host or hostess. Prizes will be awarded for Best Dressed during dinner Saturday night.
Accelerated Genetics recognizes that connections are an integral part of agriculture. Giving producers a way to create a strong network is an important step towards forming the next era of agriculture, one bound by leadership, enthusiasm and cooperation.
Reservations are needed by January 4, 2012! For more information about the Winter Get-Away and to register call 1-800-451-9275 ext. 5422 or email kstanek@accelgen.com. All meals, speakers and activities are paid for by Accelerated Genetics. The only cost is a hotel room at $139.00/night. (This includes wristbands for entry into the waterpark for four (4) people. Additional wristbands can be purchases for $10/person.)
The Accelerated Genetics Young Producer Program is open to any producer or herdsperson, in Wisconsin, Minnesota, Iowa or Illinois, who are interested in expanding their horizons, meeting other producers, and having fun doing it. Anyone interested in becoming involved is encouraged to attend any or all of the Young Producer activities throughout the year! Another upcoming activity is the Leadership Conference on March 24-25, 2012 in Wisconsin Dells, Wis.
Accelerated Genetics is a global provider of bovine genetics and research, reproductive services, and solution-based animal health products. With a focus on People, Products and Pride, the Accelerated Genetics vision is to be the producer's trusted first choice.
12.19.2011