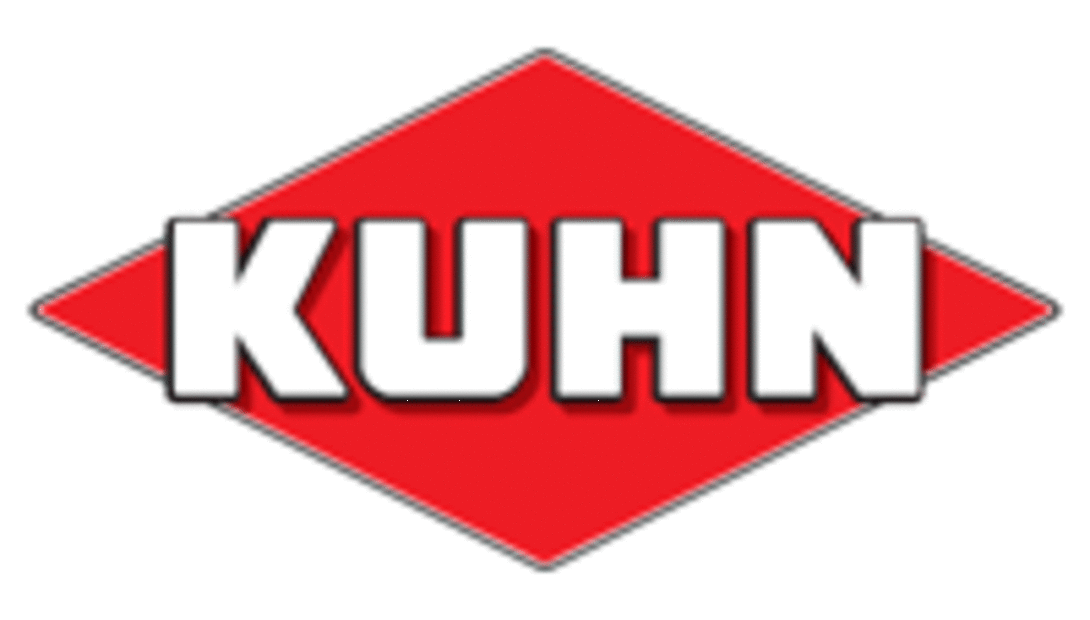 The GMD 8730 FF is a rear-mounted triple disc mower that delivers a clean cut with a wide cutting width. This mower provides high reliability and quick cutting to help produce quality forage. Each mower has a low, smooth cutterbar profile (and computer-designed discs) to ensure a close, consistent cut.
This machine combines the strength and durability of the "lubed-for-life" Optidisc® cutterbar, the simple, precise ground adaptation of the Lift-Control® suspension system, and the heavy-duty, yet lightweight support of the high-strength steel frame. Designed for use with the GMD 802 F-FF, this new mowing unit will cut up to 28'7" using as little as 120 PTO horsepower. The Fast-Fit® blade retention system allows the operator to quickly change blades with the use of a simple tool, yet still achieve the optimum cut quality and blade life seen with the standard system.
Kuhn North America, Inc., of Brodhead, Wisconsin, is a leading innovator in the field of agricultural and industrial equipment, specializing in spreaders, mixers, hay tools and tillage tools. Kuhn- and Kuhn Knight-brand products are sold by farm equipment dealers throughout the United States, Canada, and many other countries.
2.24.2012