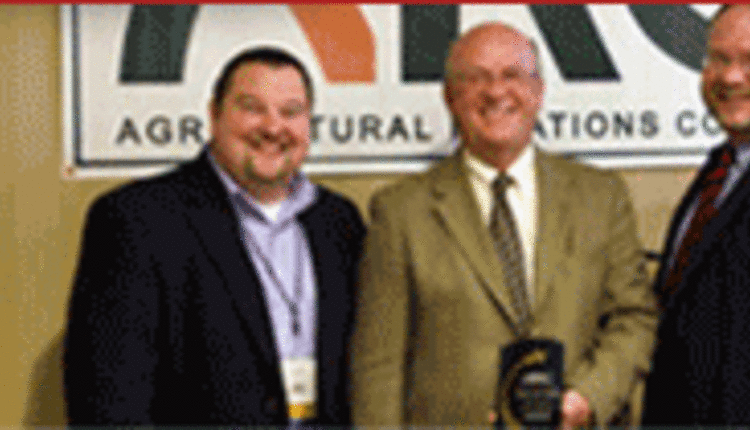 In the hustle and bustle of daily projects and hectic workloads, it's all too easy to overlook the depth of experience and quality of work of those around us. Fortunately, others do take notice, as was the case last week when Lyle Orwig was inducted into the Agricultural Public Relations Hall of Fame.
Lyle has dedicated nearly four decades to helping promote and support agriculture. From providing sound counsel to high-profile clients to supporting several industry associations, Lyle has advanced initiatives that have helped agriculture thrive. His involvement has truly created a lasting impact throughout agriculture and in other industries as well.

The Agricultural Public Relations Hall of Fame was recently established by the Ag Relations Council and Agri-Marketing magazine to recognize the best of the best in agricultural communications.
It is an honor to have our partner and dear friend, Lyle Orwig, as one of the Hall's first inductees. Join us in congratulating Lyle on this great honor-and thanking him for all he's done to help promote agricultural communications.
3.29.2012