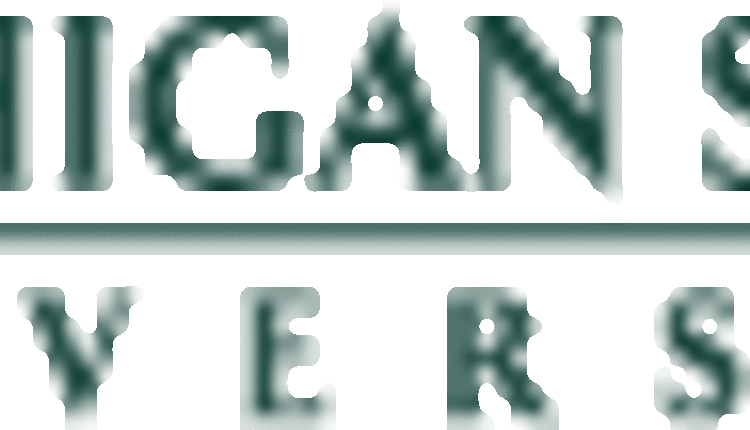 Jim and Pam Reid's efforts as early adopters of conservation practices on their St. Clair County dairy farm have brought them many well-deserved accolades, including being named the 2011 Michigan State University (MSU) Dairy Farmer of the Year. MSU Department of Animal Science faculty members and MSU Extension educators selected the Reids earlier this year.
The Reids grow corn, soybeans, wheat and alfalfa on 1,100 acres of cropland in Jeddo, Mich. Their dairy herd consists of 212 milking and dry cows that produce a herd average of 27,718 pounds of milk each year. The Reids' cows produce milk as well as another product the Reids hold high in value – manure. Manure contains valuable nutrients that can be used as natural fertilizer. To ensure the right mix of nutrients to put on the fields for current and future crops, farmers test both the manure and soil for nutrient content.
"Sometimes manure doesn't get the credit it deserves," Jim Reid said. "Prior to having our CNMP (Comprehensive Nutrient Management Program), we would apply manure and commercial fertilizer on the field. We have discovered that we may not have needed some of the commercial fertilizer. By not using as much commercial fertilizer, we have noticed a measurable cost savings to the farm."
The Reids track their manure application and soil nutrient information through a CNMP tailored specifically for their farm. Creation and utilization of the CNMP was one of many factors that helped the Reids achieve a goal – their farm's environmental verification through the Michigan Agriculture Environmental Assurance Program (MAEAP). The farm is currently environmentally verified in three MAEAP systems – Cropping, Farmstead and Livestock. Conservation and cost savings go hand in hand at Reid Dairy. Solar panels installed on the roof of a new cattle-housing facility now generate up to 30 percent of the farm's electrical needs throughout the year.
A new freestall barn, designed to keep the cows comfortable with open ventilation and stalls bedded with beach sand, houses the Reid's milking herd. In the barn, cows eat feed, called a Total Mixed Ration (TMR), continuously updated by a nutritionist to ensure the cows are getting the right mix of nutrients to produce high quality and high value milk.
The Reids contribute the main success of their farm to keeping their cows comfortable and well nourished. Jim Reid said receiving the MSU Dairy Farmer of the Year award from MSU is a great honor.
"Receiving this award is a big deal when I take a look at past recipients," Jim Reid said. "It's neat to see all the plaques of former recipients in Anthony Hall. Maybe one day one of my grandkids or great grandkids will get to see our plaque there."
Jim Reid currently holds several statewide leadership positions in the dairy community including president of the United Dairy Industry of Michigan board of directors, member of the Michigan Milk Producers Association board of directors and member of MSU's Dairy Advisory Team. Appointed in 1999 to the Michigan Dairy Market Committee by Gov. Engler, Jim Reid served on the committee through 2004.
This year's MSU Dairy Farmer of the Year Award was presented to the Reids during the Michigan Dairy Industry Recognition Night program held at the Great Lakes Regional Dairy Conference (GLRDC) Feb. 10 in Mount Pleasant. Jim and Pam were present to accept the award.
4.13.2012