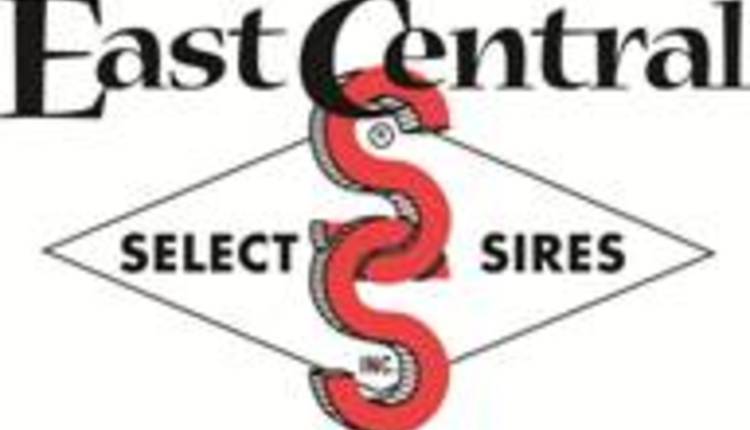 Christine McFarland and Ryan O'Leary recently kicked off their summer as the East Central/Select Sires interns. McFarland will serve as the communications intern, while O' Leary will be the member service intern. As the communications intern, McFarland will assist in a variety of projects involving writing, editing and graphic design, and will represent East Central/Select Sires at various events throughout the summer. O' Leary will be out in the field working one-on-one with the cooperatives customers. He will be performing artificial insemination services, as well as working with large herd tail chalking operations. He will also gain experience with the Select Reproductive Solutions and Select Mating Services programs.
McFarland is a junior at UW-Madison double majoring in Dairy Science and Life Sciences Communication. She grew up on a 375-cow dairy farm in Watertown, WI. She purchased her first registered Holstein in 2003 to have a quality animal to show at the WI Junior State Fair. Over the years she purchased more animals and has grown her herd to 12 registered Holsteins. McFarland really enjoys showing and seeing all of her hard work pay off at the shows. In addition to showing, she was very involved in her local FFA chapter and has continued to be very active in numerous clubs on campus. She is a member of the Badger Dairy Club, Collegiate Farm Bureau and serves as the website coordinator for the Association of Women in Agriculture. McFarland plans to graduate in the spring of 2013 and pursue a career in the dairy industry.
O'Leary is a senior at UW-Madison majoring in dairy science with a business emphasis. He was born and raised on a registered Holstein dairy farm near Brandon. As a student, he is active in Badger Dairy Club, is a member of the UW-Madison Dairy Judging Team and is president of Babcock House. He is a student coordinator at the Dairy Cattle Center and is Co-Chairman of the Grounds Committee at World Dairy Expo. In 2011, his dairy judging team won the Accelerated Genetics Collegiate Dairy Judging Contest and he was 2nd place individual overall.
Growing up, he was active in 4-H, Fond du Lac County Junior Holstein Association and FFA. He showed registered Holsteins at county, district and state Holstein shows and at the WI State Fair. He also participated in Dairy Judging and Dairy Bowl. In 2010, O'Leary was a member of the Wisconsin 4-H Dairy Judging Team that placed second at the 2010 North American International Livestock Exposition 4-H Dairy Judging Contest in Louisville, Ky.
East Central/Select Sires is a professional, artificial breeding cooperative serving the dairy and livestock producers in southern Wisconsin. As a member-owner of Select Sires located near Plain City, Ohio, East Central helps make up the largest Artificial (A.I.) cooperative in the world. They provide highly fertile semen as well as excellence in service and programs to achieve its basic objective of supplying livestock breeders with America's best genetics at a reasonable price.
06.27.2012