Accelerated Genetics is releasing eleven Holsteins, two Jerseys, and a Guernsey to their PACE young sire program. Semen from these young sires will be distributed throughout the country to dairy producers participating in the PACE program.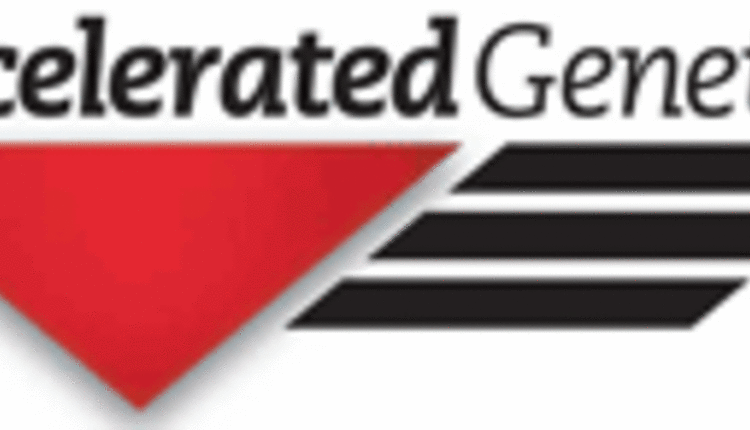 Holstein Sires:
014HO06829 Mr Man-O-Man Izak 52
is a high component son with +.12%F and +.10%P is sired by breed leading protein and TPI sire, Man-O-Man. He is out of a Very Good-85 Planet and the next dam is a Very Good-88 DOM Shottle daughter with over 100,00M lifetime. This is the same cow family that produced AltaIota, one of the breed's recent top five TPI sires. Izak 52 is a great all around sire combining high component profitability, solid genomic numbers for PTAT and UDC, and ease of mind with his low sire calving ease score. 014HO06829 Izak 52 was bred by R Green Acres, Inc. of Pepin, Wis.
014HO06897 Mr Four-Hills Dom Ammo-ET
puts together every producers dream of outstanding production with high type! He has genomic transmitting abilities of +2511M, +2.73PTAT, and +2.23UDC. He is a Domain son out of an Excellent-92 Shottle daughter. His dam's second record is over 37,000M with 4.9%F. The maternal grandam is a Very Good-88 BW Marshall daughter out of a Durham with over 31,000M with 4.7%F. Ammo brings tremendous potential to deliver high type and breed leading production to your herd! 014HO06897 Ammo is from the Four-Hills Farm of Bristol, Vt.
014HO06904 Latuch Trigger Trek*BY
has a +2343GTPI with an impressive sire stack of high reliability daughter proven sires and long productive life dams. A Trigger son, his dam is a seven year old DOM Ramos daughter with four elite production records and a lifetime over 143,000M. The next dam is a Very Good-87 DOM Ricecrest Boone daughter with a lifetime over 104,000M. He is an all around standout for health traits and is over +2.00 for PTAT, UDC, and FLC. Trek*BY is an excellent choice for any of the Planet, Man-O-Man or Goldwyn bloodlines. Roger and David Latuch of Somerset, Pa. bred 014HO06904 Trek*BY.
014HO06905 April-Day Valentine-Red-ET
is an exciting new option for Red-and-White Holstein breeders sired by the high reliability Paradox-Red son Lion King. Valentine offers extreme production at +1790M and has +2.19UDC. His dam is a Very Good-86 Dam of Merit Shottle daughter who made 26,310M, 974F, 780P first lactation. The maternal grandam is a Very Good-88 Reubens daughter with 26,110M, 996F, 780P. 014HO06905 Valentine-Red was bred by Edward Peck in Madison, Wis.
014HO06908 Sandy-Valley Mr Terrence-ET
comes from the famous Tory cow family and is a son of the breed impacting Man-O-Man, who is still among the leaders for TPI and protein. His maternal line is solid for components and his Excellent-93-2E-GMD-DOM third dam, Terry Tory, has an impressive record of 48,840M, 1905F, 1460P. With a well balanced genomic evaluation of +620NM$, +.20%F, +.09%P, +2.56PTAT, and +2.05UDC, Terrence can do it all! Sandy-Valley Farms of Scandinavia, Wis. is the breeder of 014HO06908 Terrence.
014HO06919 North-Echo Park Benchy-ET
presents the complete package of high components and excellent management traits with a high production maternal line. He has a unique pedigree being the son of high production genomic young sire Parker and a Very Good-87 Formation Bret daughter with over 31,000M in her first lactation. His maternal grandam is an impressive Excellent-92 Dutch Boy with a top record over 40,000M. Benchy has a +2248GTPI with +687NM$, +.18%F, +.05%P, and +2.60PTAT. With no close relationship to Shottle, Goldwyn, Oman or Planet, take advantage of this potential outcross pedigree to produce top producing, high type cattle! 014HO06919 Benchy comes from Clear Echo Farm of Schuylerville, N.Y.
014HO06920 Berryridge Observ Intell-ET
comes from genomic powerhouses on both sides of the pedigree! Sired by the young Planet son Observer, Intell is from a maternal line that has produced many high ranking genomic bulls and heifers for the breed. He has remarkable genomic evaluations himself with +781NM$, +2.50PTAT, +2.48UDC, +7.6PL, and +2308GTPI. Intell's dam is an Excellent-90 Shottle daughter with 47,970M, 4.1%F, 3.2%P and his grandam is a GMD DOM BW Marshall daughter. 014HO06920 Intell was bred by Endres Berryridge Farms, LLC in Waunakee, Wis.
014HO06925 Early Autumn Hastings-ET*RC
, with +2111GTPI,is an outcross potential for many of the popular Red and White blood lines. Sired by Domain, a high genomic Toystory son, his dam is a Bolton out of a Very Good-86 GMD Marmax daughter with a first lactation test of 42,430M, 1692F, 1377 P. Hastings*RC has genomic predictions of high net merit, long productive life, +2.81PTAT, and +2.88UDC. Heatherstone Enterprises, Inc. and David Atwell of Baraboo, Wis. bred 014HO06925 Hastings*RC.
014HO06926 Bomaz Dominant 1204-ET
is an exciting Domain son with extreme genomic values and several generations of Very Good maternal dams. With genomic PTA's of +2.92T, +2.74UDC, and +2.13FLC, Dominant will be a great improver for type, udders, and feet and legs. To compliment this, he ranks high for health traits, is solid in components, and has +689NM$. His Shottle dam made an impressive first record of 31,387M with 4.4%F. His maternal grandam is a Ramos daughter with 38,770M second lactation backed by a GMD DOM Marathon third dam with over 41,000M and 3.5%F. 014HO06926 Dominant was bred by Bomaz, Inc. of Hammond, Wis.
014HO06938 Dyecrest Bowser Tyee
has exciting numbers on both sides of the pedigree! Sired by the popular Geneforce bull Bowser, Tyee is out of an extremely high production Planet daughter who made a first lactation record at 21 months of 30,630M, 3.4%F, 3.2%P. The maternal line production records are remarkable; the Very Good-88 Oman grandam has over 105,000M lifetime and the next dam's top lactation is nearly 42,000M. He has all around high genomic PTA's with +1815M, +595NM$, +2.75T, +2.18UDC, +1.88FLC, +5.3PL, and +2242GTPI. He will work well on Goldwyn and Shottle bloodlines. 014HO06938 Tyee is from Dyecrest Dairy in Fort Collins, Colo.
014HO06940 Berryridge Gerard Insistenc
has noteworthy genomic values for components, type, and net merit with an incredibly high producing maternal line. Insist is sired by proven successful 95%R Gerard, one of O Man's best sons for milk and udders. The dam is an Active daughter who made 36,460M, 3.8%F, 2.8%P first lactation. The next dam is a Very Good Shottle with 37,890M and 4.1%F. He has combines tremendous genomic PTA attributes of +2.48T, +2.11UDC, +1.81FLC, and low calving traits of 6%SCE and 5%DCE. 014HO06940 Insist was bred by Endres Berryridge Farms, LLC in Waunakee, Wis.
Jersey Sires:
014JE00583 High Lawn Vibrant Shock-ET
offers a unique pedigree with a +198GJPI, top production, and positive heath traits. He is sired by Vibrant, a high ranking milk, productive life, and GJPI Restore son. Shock's dam is an Excellent-90 Impuls daughter with 22,000M, 5.1%F, 3.7%P. He has genomic transmitting abilities of +1152M, +3.21JUI, and +536CM$. Shock will make long lasting, high producing daughters with great udders. High Lawn Farm of Lee, Mass. bred 014JE00583 Shock.
014JE00586 Blue Mist Valentino Mazing-ET
is sired by Valentino, the popular genomic young sire known for milky daughters with strong mammary systems. High type and impressive production are found on both sides of the pedigree. Mazing's dam is a Very Good-87 Artist daughter with over 24,000M backed by an Excellent-92 Rebel daughter, who has several records over 25,000M. Mazing has genomic predictions of +183JPI, +1140M, +3.72JUI, +1.50PTAT, and +5.0PL. Eddie Gomes of Tillamook, Ore. bred 014JE00586 Mazing.
Guernsey Sire:
014GU00322 Idle Neer Concept-ET
is high indexing with an impressive maternal line excelling in longetivity and production. His genomic PTA's are +214NM$, +1202M, +195CM$, and +1.50T. Concept is sired by Natural, the Decision son known for great type and well attached, youthful udders. His Very Good-86 dam is one of the breed leaders for milk with a first lactation over 25,000M. The next dam is the famous Idle Gold Royal Contessa who had +186CPI and a lifetime total near 200,000M. Use Concept as an improver for production, type, longevity, and udders! Steve Sywassink from Grandview, Iowa bred 014GU00322 Concept.
For more information about Accelerated Genetics sires and services call 1-800-451-9275 or email info@accelgen.com.
Accelerated Genetics is a global provider of bovine genetics and research, reproductive services, and solution-based animal health products. With a focus on People, Products and Pride, the Accelerated Genetics vision is to be the producer's trusted first choice.
07.13.2012