MSU animal science educator Joe Domecq receives dairy industry's highest youth development award
Dr. Joe Domecq, Michigan State University (MSU) youth dairy specialist, coordinator of the MSU Institute of Agricultural Technology dairy management program and animal science academic specialist, has been awarded the Hoard's Dairyman Youth Development Award, the dairy industry's highest award recognizing a dairy youth educator.
The award was presented to Domecq on July 17 during an awards ceremony at the 2012 joint annual meeting of the American Dairy Science Association (ADSA) and the American Society of Animal Science (ASAS) in Phoenix.
Domecq is widely recognized by his peers as a leader in dairy youth development and exemplifies the characteristics of a valuable dairy mentor.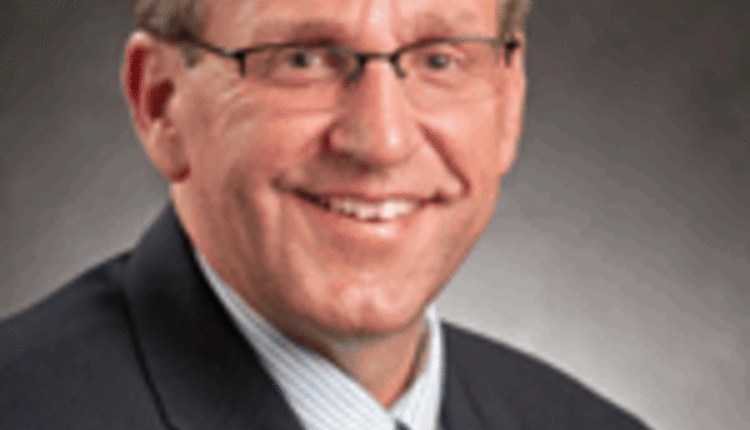 "His leadership, guidance, and support of the Michigan 4-H Dairy Youth Program are unparalleled. He volunteers numerous hours and timeless energy to the dairy judging program and to youth activities and educational sessions throughout the state," says Sheila Burkhardt, director of member relations and public affairs for the Michigan Milk Producers Association (MMPA). . "Whether in the role of teacher, advisor, student mentor, dairy youth specialist, or dairy judging coach, Domecq is passionate about guiding students on their individual paths to reaching short- and long-term career and life goals."
Domecq has personally affected the lives and career paths of hundreds of young people. He became the coordinator of the MSU Institute of Agricultural Technology dairy management program in 1992, while still a graduate student. He joined the MSU Department of Animal Science faculty in 1994.
More than 350 students have graduated from the dairy management program under Domecq's leadership. Of this group, more than two-thirds are employed in the dairy industry or another agriculture field. Domecq estimates that among this group, at least 25 percent of the dairy cow population in Michigan, or 100,000 cows, are managed by one of the graduates of the dairy management program, including some of the largest and highest producing herds in the state.
Other former graduates are employed as sales people in the artificial insemination and dairy feed industries and as animal nutritionists. Two MMPA Outstanding Young Cooperator Award winners were dairy management program graduates, as was a former Dairy Herd Improvement Association Progressive Dairy Award winner. Another former student was honored as one of three National Dairy Shrine Progressive Producer award winners and named an MMPA outstanding young cooperator.
"Joe is a tireless crusader for youth development whether connected to his assignments in youth dairy programming, the Institute of Agricultural Technology dairy management program or our undergraduates in the Department of Animal Science," says Janice Swanson, chairperson of the MSU Department of Animal Science.
"When Joe walks into the room, it lights up. He has the unique quality of making connections with young people and providing guidance that keeps him in their sphere of influence for a lifetime," she adds. "And his passion and dedication to the dairy industry has won him immense respect and support from both producers and industry for our youth and student programs."
The Hoard's Dairyman Youth Development Award was created in 2006 to recognize a candidate who has had significant involvement in dairy?related youth activities either in a professional or volunteer capacity for a minimum of 10 years. The recipient shall be highly regarded in the dairy industry for his or her role in personal development of dairy youth and for enhancing knowledge of and interest in the dairy industry. The winner need not be a member of the ADSA, and may have worked with youth of any age, in many possible capacities such as coach, counselor, teacher, advisor, mentor, chaperone or supervisor.
The ADSA, founded in 1906 as The National Association of Dairy Instructors and Investigators, is an international organization of educators, scientists and industry representatives who are committed to advancing the dairy industry, and keenly aware of the vital role the dairy sciences play in fulfilling the economic, nutritive and health requirements of the world's population.
07.18.2012