Increase Chocolate Milk Sales with MilkPEP Halloween Promotion
PEANUTS® Characters Can Now Be Used in Packaging & Marketing Materials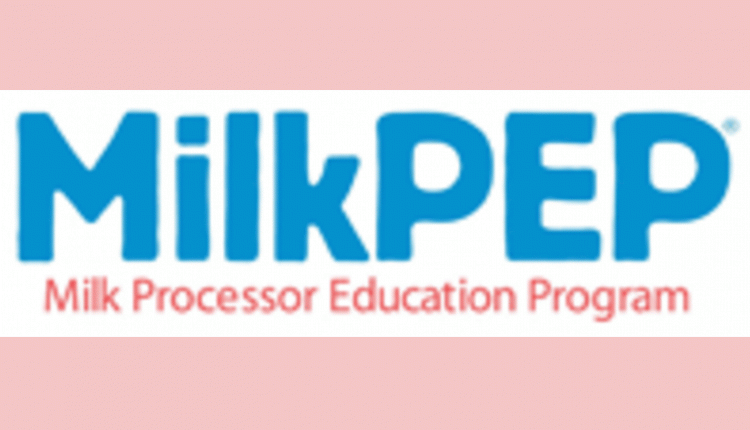 For the seventh consecutive year, The Milk Processor Education Program (MilkPEP), creators of the national Milk Mustache "got milk?®" campaign, will help increase milk sales with the "Chocolate Milk: The Official Drink of Halloween" promotion. Halloween presents a golden opportunity for processors to generate excitement by using MilkPEP's free tools and resources featuring the iconic PEANUTS® gang, including both general and Hispanic POS. Making this even sweeter – for the first time ever – processors can download and use PEANUTS® characters in their marketing and packaging materials.
The 2012 promotion reminds moms that low-fat chocolate milk is a tasty and healthy Halloween treat while providing an easy way to enjoy an incremental lift in sales at retail. Over the past six years the MilkPEP promotion has run, it has generated positive results for many processors with some seeing an increase in flavored milk sales of as much as 5-15% during the promotional period.
"Halloween provides an additional occasion for consumers to drink milk boosting the sales of chocolate milk, and at a higher margin than white milk," said Julie Buric, vice president of marketing for MilkPEP. "With health and wellness becoming even more of a focus in consumer's minds, especially moms, highlighting a healthier Halloween treat like chocolate milk paves the way for a successful promotion."
Processors can increase incremental store sales by taking advantage of the "Chocolate Milk: The Official Drink of Halloween" promotion in several ways including:
• Use the free promotional POS
• Create Halloween-themed store displays to garner attention for branded chocolate milk;
• Host sampling events in stores to allow moms to sample a healthy chocolate treat;
• Feature PEANUTS® characters in retail circulars, packaging, print and online media, in-store POS, collateral and signage
• Include a chocolate milk offer in frequent shopper programs
The annual MilkPEP "Chocolate Milk: The Official Drink of Halloween" promotion runs nationwide in stores September 15 through October 31. Processors who sign up their retail customers and feature chocolate milk in stores can earn a 12" Maglite flashlight.
The sign-up deadline for the promotion is August 31, 2012. Participation in all MilkPEP promotions is easy and free. Processors can sign up by visiting MilkPEP.org or calling the Milk Hotline at 800-945-MILK. Supplies are limited. Additional information about MilkPEP programs and promotions can be found at www.MilkPEP.org.
About the Milk Processor Education Program (MilkPEP):
The Milk Processor Education Program (MilkPEP), Washington, D.C., is funded by the nation's milk processors, who are committed to increasing fluid milk consumption. The MilkPEP Board runs the National Milk Mustache "got milk?®" Campaign, a multi-faceted campaign designed to educate consumers about the health benefits of milk. For more information, go to www.MilkPEP.org. The tagline "got milk?" was created for the California Milk Processor Board by Goodby Silverstein & Partners and is licensed by the national milk processor and dairy producer groups.
07.30.2012