Dr. Francis Adriaens and Gary Winter will lead commercial launch of dairy technology
Advanced Animal Diagnostics
(AAD), a developer of technologies for the rapid diagnosis of farm animal diseases, has added two new employees to lead the company's sales and marketing efforts. Dr. Francis Adriaens is named Vice President of Marketing and International Sales, and Gary Winter is named Vice President of North America Sales.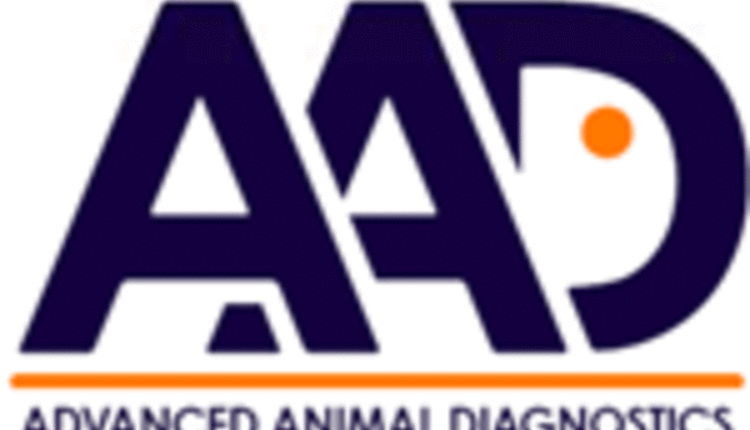 "Francis and Gary have experience that makes them ideally suited for their roles as AAD moves toward commercial launch of technologies that will allow dairy producers to enhance profitability, milk quality and animal welfare through earlier, more accurate detection of mastitis," said Joy Parr Drach, president and CEO of AAD.
AAD is an innovative R&D company dedicated to bringing highly accurate, rapid animal diagnostic tests to the farm. The company's first on-farm product will focus on improving milk production and quality by earlier, more accurate detection of mastitis, an infection of the milk-producing gland.
Francis Adriaens will lead the marketing function and be responsible for sales outside of North America. He brings a strong background in the animal health and life sciences industries, serving most recently as director of global marketing for Merck Animal Health. He was responsible for a portfolio of ruminant products and oversaw several successful product launches. He also led sales and marketing efforts for Renessen LLC and held a number of sales, marketing and product development roles at Monsanto.
His experience in managing dairy sales teams in global markets will also be critical as AAD expands beyond North America in coming years. Adriaens earned a bachelor's degree in veterinary sciences, a master's in zootechnics, and a doctorate in veterinary medicine from the University of Ghent in Belgium.
Gary Winter will focus on building a sales force and distribution network for AAD in North America. He comes to AAD from Novus International where he served as national sales manager of the specialty feed solutions team. Prior to that he was national sales manager of the ruminant products sales force where he led the development of a dairy sales force from the ground up, including recruitment, training, management and coordination with customer service and technical support teams.
He also worked in sales and regional management roles at Chr. Hansen BioSystems, Manna Pro Corp., and Monsanto. Winter earned a bachelor's degree in animal science and a masters of business administration from the University of Missouri-Columbia.
AAD's technology
uses the cow's own immune system to more accurately detect mastitis. The technology identifies the different white blood cell types in milk and uses the ratio of these cells, or the differential cell count, to identify mastitis. This allows producers to detect infections at a subclinical level, before symptoms are visible. AAD's accurate, rapid on-farm test is also effective in colostrum, which will allow early identification of infected quarters after calving, when the highest incidence of mastitis occurs.

AAD started with a USDA Small Business Innovation Research (SBIR) grant. It received funding from the North Carolina Biotechnology Center including a Collaborative Funding Grant for research at North Carolina State University's College of Veterinary Medicine. In March 2011, the company closed an $11.3 million Series B round of equity financing with Intersouth Partners, Novartis Venture Funds and private investors.

About Advanced Animal Diagnostics

Advanced Animal Diagnostics (AAD) is an innovative company designed to enhance the profitability of livestock production and ensure a safe, abundant supply of animal protein by developing highly accurate, rapid diagnostics to detect and manage disease states, reproductive, nutritional and overall health status of production animals. The firm's first product is a rapid, on-farm diagnostic test for earlier, more accurate detection of mastitis in dairy cows. For more information about Advanced Animal Diagnostics, please visit www.aadiagnostics.com.

07.30.2012