Both Idaho U.S. Representatives, Mike Simpson (R) and Raul Labrador (R), and both Idaho U.S. Senators, Mike Crapo (R) and Jim Risch (R), signed onto recent letters from Congress requesting that EPA Administrator Lisa Jackson use her administrative authority to grant a waiver of the Renewable Fuel Standard (RFS) in light of this year's drought.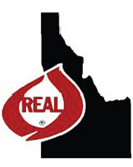 "Idaho Dairymen's Association supports the ethanol mandate waiver and we thank Mike Crapo, Jim Risch, Mike Simpson and Raul Labrador for going to bat for us on runaway feed costs," said Jerome dairy producer and IDA President Mike Roth. "Profit margins for dairy producers are already in the red in many cases and the short corn crop resulting from the Midwest drought will only make that situation worse. Surely this is a year to step back from the 'food vs. fuel' debate and give our dairy farmers a break," continued Roth.
The Renewable Fuels Standard (RFS) allows the EPA Administrator to reduce the amount of renewable fuels that must be blended into gasoline if the economy or environment could be harmed by the requirement. The mandate calls for 16.55 billion gallons of renewable fuel to be blended into gasoline in 2013. About 80% of renewable fuel for blending is typically ethanol made from corn.
The Idaho Dairymen's Association (IDA)
, based in Twin Falls, ID, was established to continue to develop and sustain an economically viable Idaho dairy industry that works together to achieve success in the domestic and global marketplace in meeting the needs of the Idaho dairy farm families. Founded in 1944, IDA represents all dairy producers within the state of Idaho.
08.21.2012