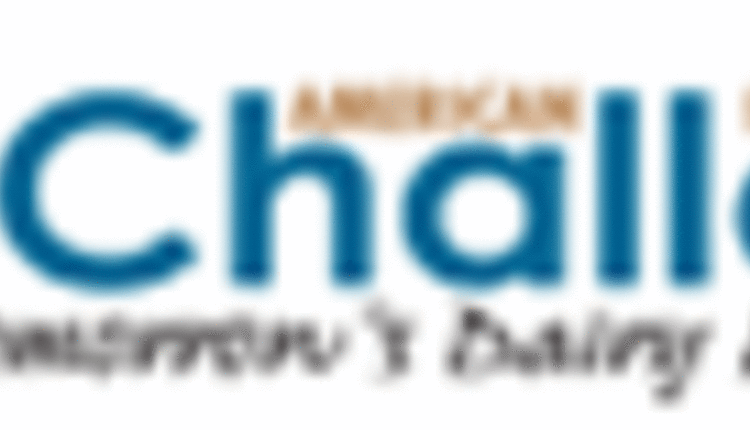 To kick-off a new season of dairy undergraduate training, the North American Intercollegiate Dairy Challenge (NAIDC) has elected new leadership. NAIDC is governed by a 15-person volunteer Board of Directors including dairy producers, university faculty and industry advisors.
Recently elected to the NAIDC Board is Maurice Eastridge, Ph.D., Professor and Extension Dairy Specialist in the Department of Animal Sciences at The Ohio State University. Dr. Eastridge has coached Ohio State's Dairy Challenge team since 2003 and served as host coordinator of the 2010 Midwest Regional Dairy Challenge. He is also chairing the host committee for the 2013 and 2014 national Dairy Challenge events in Fort Wayne, Ind.
Eastridge succeeds retiring director Barry Putnam, Cargill Animal Nutrition, who served seven years of the Board with two of those as NAIDC Chair. During Putnam's Board tenure, Dairy Challenge grew from involvement of 40 post-secondary dairy programs, to over 50 schools and 425 collegiates in 2012. Putnam will continue to volunteer on the Northeast Regional Dairy Challenge committee and new endeavors.
The NAIDC Executive Committee for 2012-13 includes:
• Chair: Luciene Ribeiro, APC Inc., Visalia, Calif.
• Vice Chair: Mike Van Amburgh, Ph.D., Cornell University, Ithaca, N.Y.
• Finance Chair: Owen Bewley, Prince Agri Products, Susquehanna, Pa.
• Publicity Chair: Amy te Plate-Church, Genex Cooperative, Inc., Shawano, Wis.
• Program Chair: David R. Winston, Virginia Tech, Blacksburg, Va.
Winston and te Plate-Church were elected to their new roles in summer 2012, while Ribeiro, Van Amburgh and Bewley started their two-year executive roles in 2011.
David R. Winston, Dairy Extension Specialist at Virginia Tech, replaced Coleen Jones as Program Chair. Winston has volunteered countless hours to many Dairy Challenge roles, dating back to 2002. He was first chair of the Southern Regional Dairy Challenge from 2006 to 2008 and served as 2012 National Contest host coordinator in Roanoke, Va. Winston's first Dairy Challenge role was as assistant coach for Virginia Tech teams from 2002 to 2004.
Amy te Plate-Church succeeds Tami Tollenaar of Elk Grove, Calif. as NAIDC Publicity Chair. Te Plate-Church comes to the position with over 15 years of public relations and marketing experience at Genex Cooperative, Inc., where she currently serves as National Alliance Manager. She has been active on the NAIDC Board of Directors and Midwest Regional Dairy Challenge committee since 2010.
Continuing NAIDC board members include:
• Devin Albrecht, Prairie State/Select Sires, Hampshire, Ill.
• Jean Conklin, Yankee Farm Credit and dairy producer, White River Junction, Vt.
• Chris Dei, Sierra Vista Nutrition Consulting, Fresno, Calif.
• Marcia Endres, Ph.D., University of Minnesota, St. Paul, Minn.
• Coleen Jones, The Pennsylvania State University, Craigsville, Va.
• David L. Prentice, DVM, M.S., Elanco Animal Health, Elgin, Iowa
• Jon Robison, Ph.D., Fresno State University, Frenso, Calif.
• Christie Stanley, Ph.D., Land O'Lakes Purina Mills, Lubbock, Texas
• Tami Tollenaar, Tollenaar Holsteins, Elk Grove, Calif.
North American Intercollegiate Dairy Challenge was established in 2002 as a management contest to incorporate all phases of a specific dairy business. Its mission is to facilitate education, communication and an exchange of ideas among students, agribusiness, dairy producers and universities that enhances the development of the dairy industry and its leaders. NAIDC is supported completely through generous donations by 125 agribusinesses and dairy producers, and programs are coordinated by a volunteer board of directors.
For more information, visit www.dairychallenge.org or www.facebook.com/DairyChallenge. Dates and locations of the next four regional events and 2013 national contest are at www.dairychallenge.org/calendar_news.php.
09.06.2012