MilkPEP Promotes Latte Love Program
What is a Latte? Your Nutritious and Delicious Breakfast Complement Go Full Steam(ed Milk) Ahead Every Morning to Get a Nine-Nutrient Boost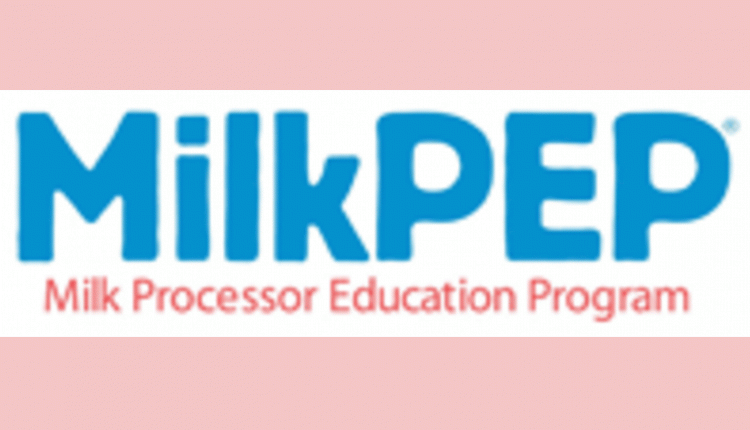 There's good news for the millions of Americans who start each day with a cup of coffee. Making a latte at home for breakfast is not only a delicious start to the day, but it can provide much-needed nutrients including calcium, vitamin D and potassium, that most Americans are lacking. Your morning latte delivers a full serving of milk's nine essential nutrients, including eight grams of high quality protein - even more than an egg. 'Breakfast with milk - whether in a latte, your cereal or straight from a glass - can help you feel satisfied, focused and energized, so you can make the most of your day . . . every day,' said Carolyn O'Neil, MS, RD., co-author of The Dish on Eating Healthy and Being Fabulous! 'I love making a latte at home to make sure I start the day right with key nutrients we all need - including calcium and vitamin D for strong bones, protein for lean muscle and B vitamins for energy.'
At a time when specialty coffeehouse prices can be high, being your own barista at home could also help save you money. For only a quarter a serving, coffee's latte counterpart - milk - adds nutrients without breaking the bank. Whatever your personal latte order, the National Milk Mustache 'got milk?'?
Campaign has at-home recipes for easy ways to make your morning latte the way you like it.Whether it's a simple two parts milk, one part espresso drink or a triple shot with extra foam, caramel drizzle and cinnamon, being your own barista is as easy as:
1.
Espress-o Yourself:
Thinking about getting an espresso machine? Great! If not, no problem. Just brew your coffee beans stronger than usual.
2.
Get Frothy with It:
Milk frothers are a great gift. But you can also heat the milk on the stove or in the microwave, then whisk for extra foam.
3.
Have Fun with Flavor:
Check your spice cabinet to add great flavors like cinnamon or nutmeg. You can also buy your favorite syrups for a coffee shop-worthy flavor boost.
'Like' Us If You Love Lattes
The 'got milk?' campaign loves a good latte too, so through October 8 they're giving away new Keurig brewing systems daily, and a 'Latte Lovers Essentials Kit' prize-pack every hour on
Facebook.com/MilkMustache
. The kit contains everything you need to kick-start and personalize your at-home latte routine, including a milk frother, coffee, a latte mug and more. Need more before becoming your own barista? Visit
Facebook.com/MilkMustache
to enter the Latte Love Sweepstakes and find tips, recipes and ideas for making lattes or other coffee drinks at home.
09.26.2012