An automated teat dipping and backflushing milking unit
GEA Farm Technologies is very excited to bring dairy producers a modern solution for better mastitis control and improved milk quality with the introduction of the Apollo™MilkSystem. Apollo utilizes extremely innovative technology to automatically dispense teat dip from within the milking unit, just prior to removal, to ensure post-dipping is performed completely and consistently. After removal, a sanitizing backflush solution neutralizes any remaining bacteria in the milking unit before it is attached to the next cow.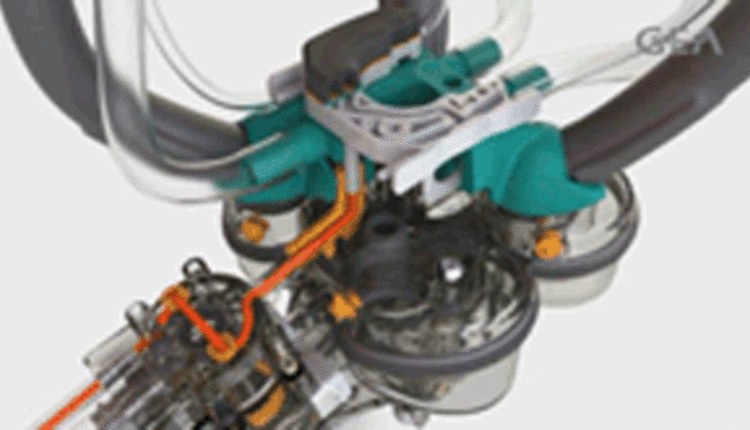 Apollo™MilkSystem utilizes extremely innovative technology to automatically dispense teat dip from within the milking unit, just prior to removal, to ensure post-dipping is performed completely and consistently. After milking, the milk line is blocked by the ApolloMilkSystem's patent-pending safety valve.
"The ApolloMilkSystem offers dairy producers the next level of technology in terms of further automating the conventional milking process," says Steve Pretz, GEA Farm Technologies U.S. National Sales Manager for Milking and Cooling products. "Apollo is also the only automatic dipping system on the market that is AMDERC approved, and therefore State Inspector accepted. At GEA Farm Technologies, we take great pride in always putting milk quality and milk safety first, and we are the only company to go the extra mile to achieve the proper approvals by milking equipment regulatory agencies on technology of this nature."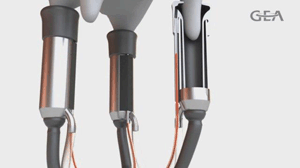 Apollo™MilkSystem technology ensures that teat dip is divided between the four liners by a specially-designed manifold so that equal amounts of dip are delivered to each teat.
The ApolloMilkSystem makes certain milk is harvested safely through its patent-pending separation technology. A safety valve, constructed of tough Radel® material, guarantees milk and teat dip always remain in separate channels, safeguarding the purity of the milk supply. The "Block-Bleed-Block" shut-off design provides redundant safety that producers can rely on.
With the Apollo™MilkSystem, teat dip is injected into the top of the liner. The patented geometry of the dome equally distributes dip around the teat for complete coverage.
The unique geometry of the liner dome ensures that equal amounts of dip are distributed around each teat for complete coverage and protection – milking to milking. The ApolloMilkSystem replaces dip cups that can become heavily soiled and potentially transfer mastitis-causing bacteria between cows or it replaces automatic post-dip spray systems that rarely provide dip coverage to all sides of the teat. Plus, by automating the post-dipping process, dairy producers can reduce labor required in the parlor, improve milking procedure efficiencies and oftentimes increase parlor throughput.
"Labor cost is one of the biggest concerns plaguing today's commercial dairy producers," adds Pretz. "The ApolloMilkSystem uses technology to help reduce labor and improve efficiency - the constant goals of every profitable operation."
The ApolloMilkSytem is integrated into the IQ Milking Unit, a unique, four chamber milking unit that features a vacuum control system that blocks air flow just prior to unit attachment (or if the unit is kicked-off) which means manure, bedding, or other contaminants are not sucked into the milk line.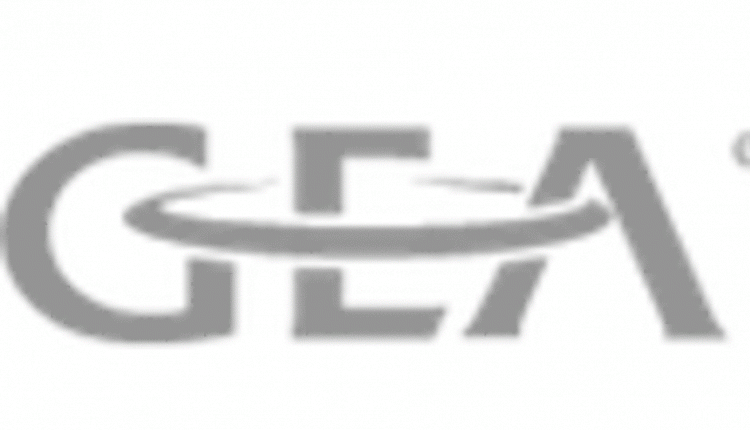 "From attachment to unit removal, this milking unit provides the ultimate in milk quality," emphasizes Pretz. "The ApolloMilkSystem eliminates human errors, and facilitates a superior milk harvesting process."
For more information, contact GEA Farm Technologies at 1.877.WS.DAIRY or 1.877.973.2479.
GEA Farm Technologies, a segment of the GEA Group, is headquartered in Bönen, Germany and has subsidiaries in over 60 countries, employing more than 2,100 people worldwide. As a global leader in milking, manure, and livestock housing equipment technology, the company is dedicated to saving producers time, labor and money through increased efficiency, management assistance information and leading-edge product innovation. GEA Farm Technologies provides a complete line of WestfaliaSurge, Houle, and Norbco products to meet producers' needs of all sizes and management styles.
GEA Group Aktiengesellschaft is one of the largest system providers for food and energy processes with about EUR 5.4 billion in 2011 revenue. As an internationally operating technology group, the company focuses on process technology and components for demanding production processes in various end markets. The group gains about 70 percent of its revenue in the long-term growing food and energy industries. The company's workforce comprised over 23,000 employees worldwide as of December 31, 2011. GEA Group is a market and technology leader in its business areas. The company is listed in the MDAX index (G1A, WKN 660200).
11.07.2012