CRV bull Cookiecutter MOM Hunter-ET left his mark on the Sale of Stars held in Toronto, ON during the Royal Winter Fair on November 8, 2012.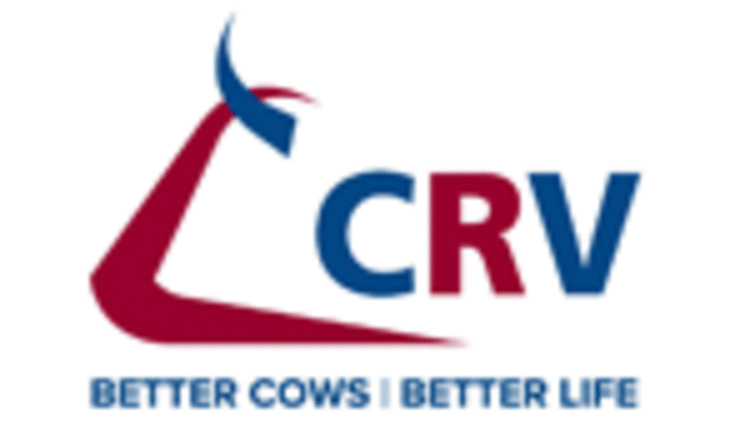 Lot 2, Cookiecutter MOM Hue, a full sister to Hunter, consigned by Lookout Holsteins and Ricardo Pesce, sold for $200,000 to buyers Diamond Genetics, GenerVations, O'Connor and Mapel Wood. Hue (VG-86-CAN) is a 2 year old Man-O-Man daughter with a GPA LPI of +3151, and GTPO of +2344. Like Hunter, Hue transmits outstanding genomic capability as all of her daughters are over 3,000 LPI. She sold with multiple embryo and AI contracts.
Also sold in the Sale of Stars, was lot 47, B-S-D Hunter Paris 6081-ET, an early Hunter daughter, consigned by Blue-Star Dairy. Paris is the #3 GPA LPI Hunter daughter in the world, has a GTPI of +2330, and was the highest DGV LPI heifer featured in the sale. Paris sold for $13,500. Like Hunter, Paris has phenomenal type, production, and component numbers with +128 F and +101 P.
Cookiecutter MOM Hunter-ET (Man-O-Man x Shottle x Goldwyn) first made his debut in August 2011 to the CRV lineup with a deep pedigree, and quickly became a crowd favorite in the parlor and showring. With a GTPI of +2409, and +1794 lbs. of M, he is a tremendous improver for milk production, components, and is sure to add profitability to every daughter he produces. Hunter calves are hitting the ground all over the world and farmers are excited about the quality and style of these calves. Hunter semen is available on our website, www.crv4all.us and through distributors and salesmen around the country. Contact CRV today to join the hunt for Hunter.
To learn more about CRV, it's people, or products in your area, please visit www.crv4all.us or give us a call at 1-800-400-crv4all.
CRV is a global cattle improvement organization that exists to improve quality of life. CRV's USA headquarters in Madison, WI was established in September 2009. Because we genuinely care, we pay attention to your farm, industry, and the general society. Our business goes beyond genetics providing service and information on all continents with dairy and beef farmers.
11.13.2012