Blue Spruce Farm of Bridport, Vt., was recently awarded a 29HO11111 BOLTON sired calf as part of a World Dairy Expo promotional giveaway offered from ABS/St. Jacobs ABC (STJ).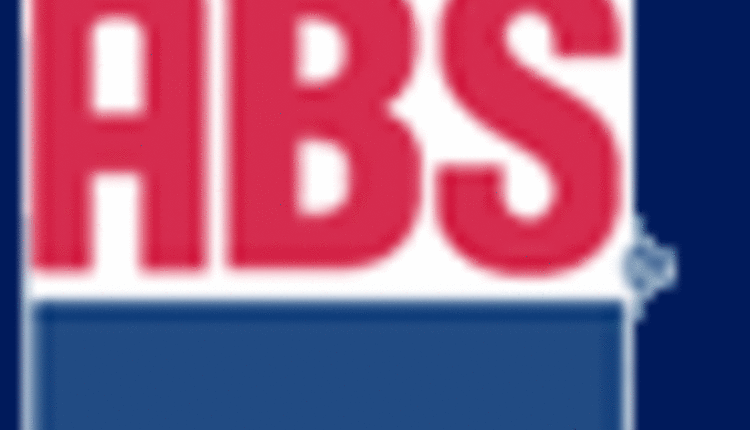 Prior to World Dairy Expo, ABS customers received a postcard to turn in at the ABS booth during the week of the show, held October 2-6, 2012 in Madison, Wis. In addition to turning in a postcard, those interested could purchase a pack of semen at the trade show or through their rep until October 10 for an additional opportunity to be entered in the drawing. The prize calf pictured above is a BOLTON daughter of EX-96 Tri-Day Ashlyn, born July 2011.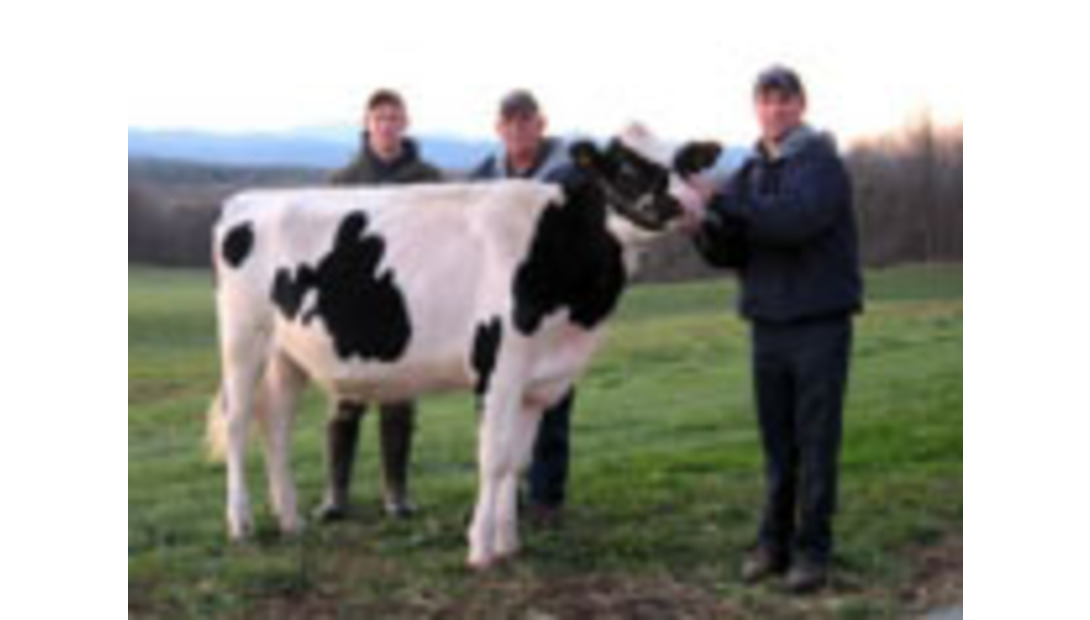 Blue Spruce Farm is owned by Eugene, Ernie, and Earl Audet. Their wives Marie and Missy are in charge of office work and taking care of the calves. Sons Nathan and Troy work with Eugene caring for the livestock. An operation that is truly a family affair, the Audets milk 1,380 cows that include milking daughters of DUNDEE, GARRETT, GENEVA, PRO, BOLTON, SHOTTLE and DIE HARD. The Audets have been ABS customers for more than 30 years and are currently using ABS/STJ sires FREEZE, AFTERSHOCK, DORCY, BRENDAL, GILLESPY, ZELGADIS and SHOUT through the Genetic Management System® (GMS®).
Photo:Troy Audet, ABS Representative Skip Maynard and Nathan Audet
ABS and St. Jacobs ABC would like to extend a thank you to those who participated in this unique opportunity.
Located in Fairfield, Vermont, St. Jacobs ABC has been in the development of elite dairy genetics since 1958. St. Jacobs ABC is the supplier of some of ABS' most prestigious genetics. Headquartered in DeForest, Wisconsin, ABS Global is the world leader in bovine genetics, reproduction services and technologies. ABS has been at the forefront of animal genetics and technology since its founding in 1941. ABS Global is a division of
Genus plc
.
11.20.2012